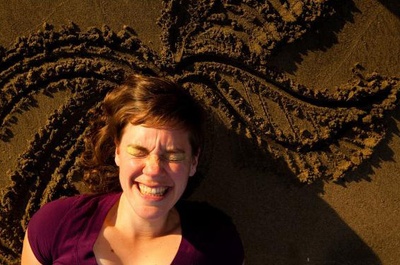 Maisonneuve at Pop Montreal: A Workshop and Discussion With tUnE-yArDs
Sept. 6, 2011
Merrill Garbus, better known as tUnE-yArDs, is undoubtedly one of the most unique and thrilling singers in music today. The startling flexibility of her voice—she yodels, croons, shrieks like a baboon—and her beguiling arrangements have rocketed her from the living rooms of Montreal to the international festival circuit. Although her records BiRd-BrAiNs and w h o k i l l are both excellent, Garbus needs to be seen live to be believed. Onstage, she develops complex loops of ukulele and percussion, layered overtop with those stunning vocals, in a masterful mix of lo-fi aesthetics and contemporary music tech. tUnE-yArDs, in short, is an absolute marvel.
At this year's Pop Montreal festival, Maisonneuve is proud to co-present "Voices On Voices," a free public workshop and discussion with tUnE-yArDs on songwriting and arrangement. Our own editor-in-chief Drew Nelles will speak with Garbus about her unparalleled performing style and recent successes. Then—and this will be truly special—Garbus will workshop one of her songs with a group of local singers, who will perform with her later that night at the beautiful Ukrainian Federation. "Voices On Voices" promises to be one of the highlights of Pop Montreal.
VOICES ON VOICES
Friday, September 23, 2011
1:00 p.m.
Free
Co-presented by Maisonneuve magazine and Innovations en concert
L'École des beaux-arts de Montréal
3450 St. Urbain
Montreal, QC
Subscribe to Maisonneuve today.
Related on maisonneuve.org:
—Pop Montreal: Interview With tUnE-yArDs
—Pop Montreal: Interview With Patricia Boushel
—Pop Montreal: Music Made With Machines
Follow Maisonneuve on Twitter — Like Maisonneuve on Facebook