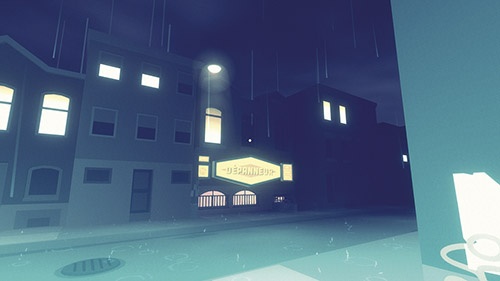 Virtually Normal
As going into the real world loses its appeal for Chloë Lalonde, a new game brings life's mundane routines to her screen.
The streets of the Plateau are rainy and dark, the only light coming from a basement dépanneur across the street. As I push open the door, a shopkeeper greets me with "Bonjour." Inside, the store is peaceful—the surfaces crowded but clean, no other customers in sight. I walk the aisles mindlessly, taking my time as I pick up and put down items I don't need, grab a complimentary coffee and day-old pastry as I watch the shopkeeper ring up my purchases. 
This trip should be cause for anxiety, I know, or at least a bit of guilt. I've already made a series of missteps under the new social distancing rules: shopping for non-essentials, touching stuff without a second thought, standing too close to a stranger. 
But at this moment, there are a few other things to feel weird about, too—the eerie music in the "dep," the ...