The Adirondack Route East Coast Observation Car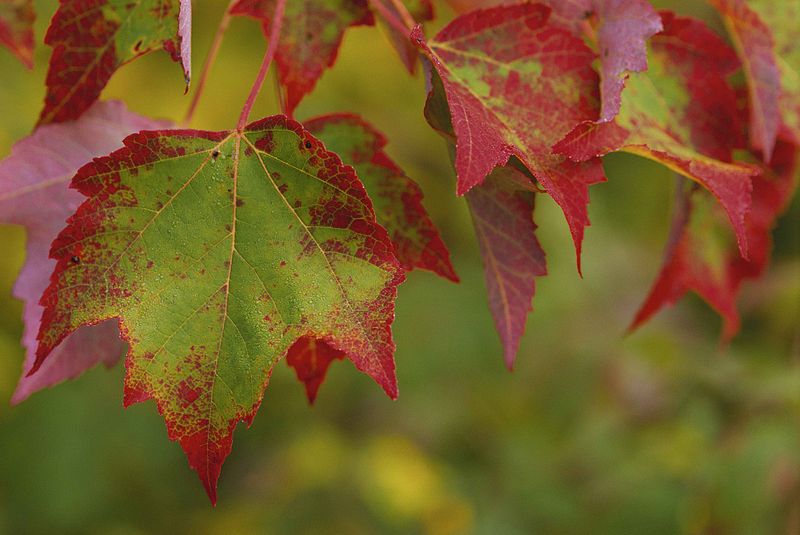 Amtrak's Adirondack east coast observation car is scheduled to run from New York to Montreal on certain fall days: Thursdays, Saturdays, Mondays going north. Fridays, Sundays Tuesdays, going south. The man who rattles off the schedule for me says he's a train nut before he tells me that his name is Olivier. He likes taking the train so much he used to date a girl in Schenectady, New York, just for the commute. 
The observation car is double-decker, though if you take it, you want to be on the top deck. Little brown pleather seats are arranged at 90-degree angles around little square tables, all molded into the floor. It's the train incarnation of a '60s-era café. The windows are oversized. They start at about table height, and arch to make up a portion of the curved ceiling, which earns it the moniker, "dome car."
It is a Monday when I meet Olivier. He is very purposefully, specifically, here for the journey and not the destination. He road the dome car to Albany the day before, and slept in an Econo Lodge. He does not ask why I am on the train on a weekday. (Wholly self employed, I have a cheap laptop in my backpack, with my writing on it. Other than in front of its screen, I have nowhere to be. Besides, tickets are cheaper than on the weekend.) I don't tell him what my job is, or ask him what his is, or really get so much as a couple of words in edgewise, let alone a whole question.
"What do you think is different between Quebec and America?" he asks me. I give him my standard line. "Health care and $2 coins." Olivier has his own answer to the riddle. Something about the light switches, the way that the ones in his ex-girlfriend's house in Schenectady were old.
Olivier spends his time on the train talking to strangers, several of whom have become friends over years of taking the Adirondack. He points out other passengers who he knows. He spends his time taking pictures—hundreds, maybe?—with a digital camera. He holds the screen in front of me, and shows me a couple dozen. Trees, a lake with trees reflected in it, antique stores, and train stops that he knows by name, sometimes rattling off a little of their history, too, when they were built or when they were remodeled.
I've taken this train route at least a dozen times, and though I like it well enough, until today I've absorbed zero trivia beyond a few basic adjectives to describe the changing seasons in upstate New York.
The other option for travel—for the car-less, and the non-rich, because plane tickets cost a fortune—is the Greyhound bus. If you take the Greyhound, you can end the evening in New York, take some NyQuil in a bathroom at the Port Authority and emerge at the Berri-Uquam bus station on the edge of downtown Montreal. It is the only way to travel on a long weekend: it takes up so few of the waking hours, but it also makes you feel your sin. Oh, skipping town on a Thursday? Here is your fucking headache.
The Adirondack is the opposite of this. The Adirondack is here to humor your bid for leisure. It's long and winding, in both its stature as a train, and the duration of its trip; its features the stuff of pop-country songs. It leaves just once a day from Penn Station at 9 in the morning, and arrives in Montreal in time for a late dinner. The Adirondack helps itself to your whole day. It makes you feel the distance between the cities, between each town in upstate New York. But it molds to you. The seats recline, and the snack bar serves not-terrible cups of coffee. Yes, the west coast has trains with sleeping cars. But for the east coast, stereotypically hectic and unforgiving, all this is a feat.
But this is my first time on the observation car, elusive, with its seasonal travel and perhaps deliberately poorly-advertised schedule; its purpose only tangentially related to travel.
On our train ride, the sun begins to set, and Olivier takes a couple more photos. There are sprinkles of rain on the windows, hardly visible, but enough to screw up a picture. He tries, and then shows me the crappy photos. "Enjoy with the eyes," he says.
I smile, make an excuse to take out my laptop. I tweak a story that I'm filing in the evening, as soon as I have an internet connection again. I obsess over making the word count hit 400 even, even though I'm going to have to obliterate most of it later. 397. Add a sentence. 410. Delete, add, delete, like the string of a yo-yo. I secretly hope that Olivier will ask me what I'm working on, but he's immersed in what's outside. Leaves, lake, leaves, leaves, leaves, house.
The story is about the destruction of the space-time fabric. Sort of. That's a terrible way to explain it, but a good way to get people to listen. It's about how a few physicists are trying to explain sub-atomic particle collisions without the assumption that things start in one place, in one moment, and then move to an adjacent place and moment, anyway.
I exit out of my physics story. I take some notes about Olivier instead.
The sunset brightens to a golden band. Soon, it disappears entirely. I close my laptop. We are sitting on brown pleather seats, no where in particular, soaked in darkness.