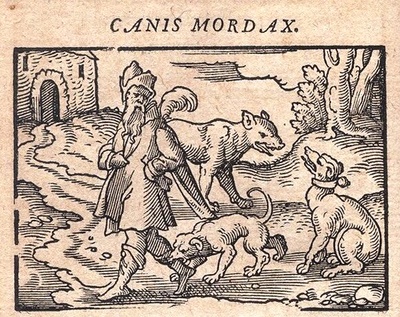 Presenting Maisonneuve's Second Annual Genre Fiction Contest!
Jan. 30, 2013
An illustration of the fable "The Mischievous Dog" in Hieronymus Osius' Phryx Aesopus Habitu Poetico (1574).
Presenting: Maisonneuve's second annual Genre Fiction contest!
Maisonneuve runs a literary contest every year, with the contest's genre changing from year to year.
This year's theme: fables and parables!
Send us your finest original interpretations of these ancient storytelling traditions! Moral lessons, animals, mythical creatures—you know the deal. You could be the next Aesop!
Click here to read the complete contest rules and submit your work. Good luck!