Things Done Changed
A trip to South Florida reveals that hip-hop, once the subject of legal and moral reprimands, has become a major fixture in the region.
A few weeks ago I journeyed down to south Florida to watch the University of Miami Hurricanes play the University of Oklahoma Sooners in a football game with National Championship implications. Historically, basketball has always been considered the "official" sport of hip-hop. But my trip down to the Sunshine State reveals that, in South Florida at least, it's football that so perfectly captures the swaggering daemon of hip-hop.

1. Makin' It Rain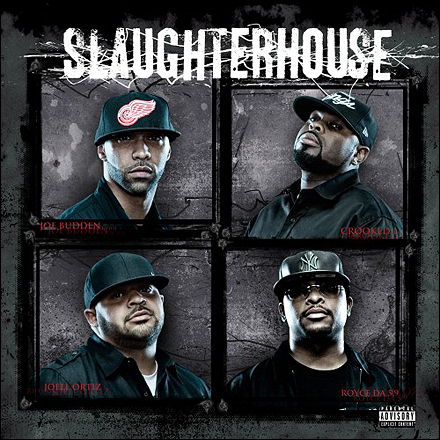 On Friday evening, I flew from Buffalo to Tampa Bay. As I wandered the terminal, awaiting my connecting flight to Miami, my iPod shuffled through my two favorite hip-hop releases in recent months passed: Slaughterhouse's self-titled debut (reportedly recorded in an astonishing five days and tossing out lyrical gems such as "If you are what you eat, how come I ain't pussy?") and Raekwon's Only Built 4 Cuban Linx… II, the venerable sequel to his 1995 coke-trafficking epic. As far as sequels go, Rae's OB4CLII ain't exactly The Godfather Pt. II, but then again, what is?

Tampa Bay is home to the NFL's worst football team, the Buccaneers. But the city makes up for its miserable squad in two ways: first, it's the strip-club capital of the world; second, it's home to the incomparable Celph Titled a.k.a. the Rubix Cuban ("Slit throat, hope you float with sardines and seaweed / Cuz this is C-E-L-P-H demonic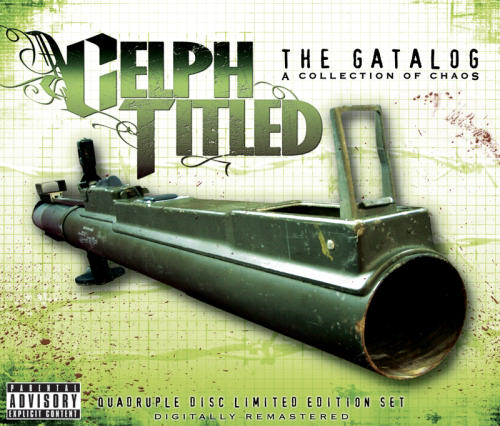 symphony"). Now, strippers can certainly gyrate one's sporting blues away; but it's a little known fact that strippers are also key players in hip-hop music production— and I don't mean as video hos who shake what their mamas gave 'em. Rather, producers will often provide strip club DJs advance copies of recordings in order to sound-test singles. If the strippers are dancing and repeatedly requesting a track, the producer knows he has a potential hit. Strippers are taste-makers.

As for Celph Titled, his The Gatalog— an epic four-CD / 75 song compilation of all his recorded work to date— has not a single club hit on it. The production is eminently dance-repellant. But if you're looking for top-notch battle-raps, in the absence of pop hooks, Celph Titled's your man.

2. Kicked Out of Eden for Bustin' a Quick Nut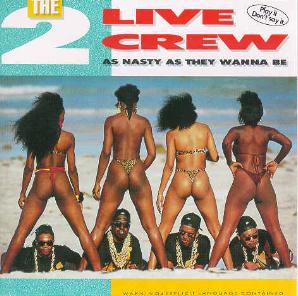 I was booked into the Courtyard Marriott Hotel in Broward County. It was unseasonably hot, even for south Florida. Mercifully, the Hurricanes-Sooners game was given an 8pm kickoff. So, I spent the day in Ft. Lauderdale and Hollywood Beach, drinking Land Shark (a local lager) on beachside patios as sweating hardbodies rollerbladed along the boardwalk.

Yet I couldn't shake a certain unease, knowing that this paradisal county was also once the site of one of the most egregious acts of censorship levied against hip-hop music. Because hip-hop has become such an indelible part of American popular culture over the last fifteen years, we tend to forget that there was a time not so long ago when it really was the prime threat to American morality. And, with the exception of maybe N.W.A., there was no better embodiment of this threat than Miami's 2 Live Crew, with their As Nasty as We Wanna Be album of 1989, dubbed "obscene" by two Broward County judges and banned from local record-stores.

Girls always ask me why I fuck so much
I say, "What's wrong, baby doll, with a quick nut?"
Cuz you're the one, and you shouldn't be mad
I won't tell your mama, if you don't tell your dad
I know he'll be disgusted when he sees your pussy busted
Won't your mama be so mad if she knew I got that ass?
I'm a freak in heat, a dog without warning
My appetite is sex, cuz me so horny

Through a series of appeals, the "obscenity" charge would eventually be reversed, but the damage was done. The hysteria around the sexually-explicit lyrics would provide some of the necessary panic-filled ground work for the 1994 congressional hearings on hip-hop— hearings that shamefully coerced numerous record labels to drop various artists who might be potential objects of protest for sexual or violent lyrical content. Notable among the casualties: the highly-underrated Kool G. Rap and KMD. Not even Henry Louis Gates's defense of 2 Live Crew and rap, more generally, in a NY Times editorial could put a hold on the events that soon followed.

Coincidentally, Luther Campbell aka "Luke Skyywalker," leader of 2 Live Crew, is reported to have been—once upon a time—a booster for the Miami Hurricanes football team!

3. Things Done Changed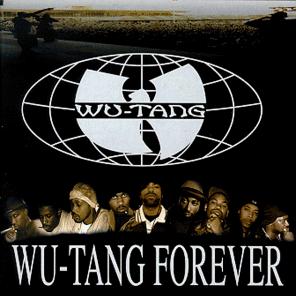 We've come a long way since 2 Live Crew. Once the subject of legal and moral reprimands, hip-hop is now a fixture at the region's major institution of higher learning, the University of Miami, or "The U," as it is affectionately referred to by cheering students. The tailgate before Saturday night's kickoff made Girls Gone Wild videos seem as sweet and innocent as High School Musical. Students danced atop RVs, tops optional. It's no surprise the University is perennially ranked as one of the top five party schools in America.

But believe it or not, that's not what caught my attention— if you've seen one drunken Hurricanes babe, you've seen 'em all. Once inside the stadium and with the game underway, I noticed the hand gesture the fans would make so as to celebrate a great play by their beloved 'Canes. Each fan raised his hands, palms out and thumbs touching, forming an almost-perfect "U"-shape that teetered toward becoming a "W." Having created the almost-perfect U-shape with their hands, fans would then rock back and forth, shouting "U! U! U! U!"

Where had I seen this before? It bothered me. Then it clicked: Wu-Tang Clan.

If you've ever been to a Wu-Tang Clan concert, you'd know that Wu-Tang fans will routinely raise their hands, palms out and thumbs touching, creating a "W"-shape. Fans rock their hands back and forth shouting "Wu! Wu! Wu! Wu!" In a move that is representative of hip-hop aesthetics, the University of Miami football fans have "sampled" from the Wu-Tang playbook, transforming the group's cultural meaning in the process.

I remember once reading the RZA (Wu-Tang Clan's founding member) in interview state that he wanted the Wu-Tang brand to permeate as many cultural fields as possible: cinema, video games, comics, etc. Well, you can add the higher education to that list.