The Music We Hate: The xx
"If you wanted to revisit the awkward horniness of your grade-school days, the xx was the right band to listen to in 2009."
This is an online supplement to Maisonneuve's print-only "The Music We Hate" feature (Issue 36, Summer 2010). To read Carl Wilson on Radiohead, Sean Michaels on Sufjan Stevens and more, buy the print edition in stores or contact us to order it.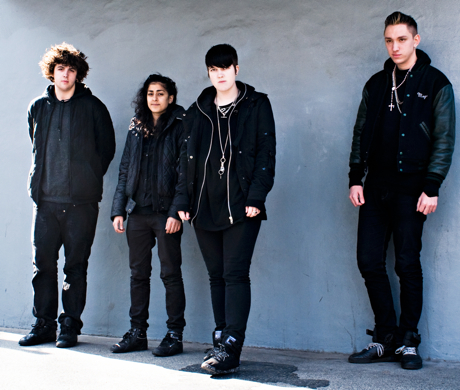 When South London's the xx manoeuvred into the spotlight last year, they did so with about as much oomph as the failed sexual encounters depicted in most of their songs. If you wanted to revisit the awkward horniness of your grade-school days, the xx was the right band to listen to in 2009. And judging by their wildly successful tours and fuck-they're-everywhere media coverage, plenty of mopes were ready to sign up.

Throughout their sort-of self-titled album, the band's one-two-three pitter-patter of minimalist mid-tempo beats, delayed guitar notes and are-you-as-bored-as-I-am vocals all raise the same question: should I nap now or later? Since I haven't yet been able to make it through the record in one sitting, my answer is the former. Where Blue Oyster Cult needed more cowbell, these doomsy Londoners need more life, more vibrancy, more not making me want to spend my afternoons cloudwatching.

But is all this enough to hate? Probably not. What puts me over the edge is how close these guys and gals are to sucking me into their lovesick pyramid scheme. As each song engages in that same monotonous English melancholy, overdubbed with electro thuds and impeccably articulate guitars, I too feel the pull—and a strong reaction to push back.

Take, for instance, "Islands," one of the best examples of the band's fallback tactics. The repeated lines in the chorus ("I am yours now" and "Ever have to leave") are catchy as hell, yet they don't sound intentionally so—it's more like co-vocalist Romy Madley Croft just came late to the black-clad party and decided to play catch-up. But instead of pounding back the whiskey, she's just packing more words into the empty space left by the band's banal instrumentalism.

On "Crystalised", the band shows us just why they have so many unsuccessful relationships to sing about. Rather than listening to their partner-in-song, Croft and her male counterpoint Oliver Sim essentially talk over each other, at which point it should be clear that things just aren't going to work out. Instead of taking the mature route and moving on, the xx seems content on slugging forward, bringing more of us down in their wake. So I say to the xx: we should see other people. It's not me—it's definitely you.
Max Halparin is a Montreal-based freelance journalist and musician. He is also a horny grade-schooler.
Related on maisonneuve.org:
—The Music We Hate: Destroyer
—The Music We Hate: Lady Gaga
—The Music We Hate: Timber Timbre
Subscribe to Maisonneuve — Follow Maisy on Twitter — Like Maisy on Facebook