Maisy Wins Gold at Mag Awards
Dave Bidini lands gold for Best Columnist and Anna Minzhulina wins silver for Art Direction.
Maisonneuve is pleased to report that we took home one gold and one silver at the National Magazine Awards on Friday in Toronto. Dave Bidini won Best Columnist for "Travels in Narnia" (Issue 31 - Spring 2009), "Mongolian Invasions" (Issue 32 - Summer 2009) and "The Great Comeback" (Issue 33 - Fall 2009). Art director Anna Minzhulina won silver in Art Direction for an entire issue for Issue 34 - Winter 2009.
Congratulations to Up Here, which won Magazine of the Year, and to the Walrus, which took the most prizes home overall, as well as to all the worthy nominees and winners.
Check out some photos of the Maisy team enjoying the National Magazine Awards schmoozefest: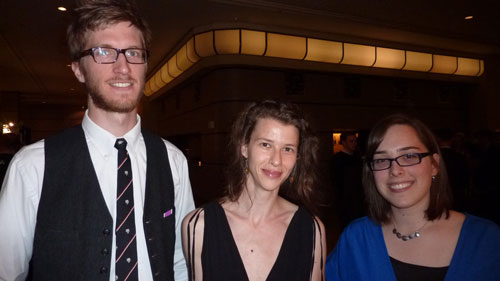 From left: senior editor Drew Nelles, publisher Jennifer Varkonyi and editor at large Paloma Friedman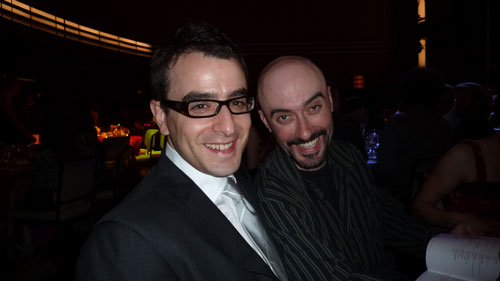 Editor-in-chief Carmine Starnino and contributor Zach Wells
Related on maisonneuve.org:
—Mag of the Year Nod, Plus 9 Other NMA Nominations
—Our Summer 2010 Issue
—Cut From the Same Cloth
Subscribe to Maisonneuve — Follow Maisy on Twitter — Like Maisy on Facebook