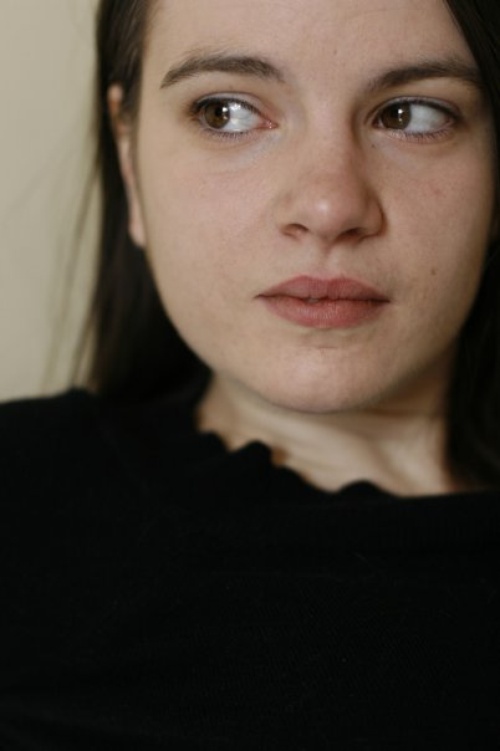 Amy Blackmore's Fringe Elements
The new director of the Montreal Fringe Fest on taking chances, lugging gear and off-season scrubbing.
Amy Blackmore, Montreal's new doyenne of Fringe.
If you're looking for the Montreal Fringe Festival headquarters, just follow the fire.
Behind MainLine Theatre's flame-painted door on Montreal's St. Laurent Boulevard and up a narrow flight of stairs, humidity and a lack of air conditioning do nothing to slow down the activity. Bustling around what is usually the theatre's reception area, festival staff and volunteers answer phones, arrange technical requirements for more than twenty venues, organize thousands of tickets for more than five hundred performances and greet artists from Montreal, Canada and beyond.
Amy Blackmore greets me in the middle of the frenzy, calm and smiling.
"Let's go across the street for a coffee," she says. "It can be a zoo at the office. It'll be peaceful over there."
This is Blackmore's first year as director of the Montreal Fringe Fest—or, as it's now known, the St-Ambroise Montreal Fringe Festival. Last year Jeremy Hechtman, who took over the festival in 1996, announced he'd be stepping down after fifteen years in the position. Hechtman is still involved as self-described "consigliere" of the festival and artistic director of independent theatre company and Fringe producer MainLine. Meanwhile, Blackmore—who shadowed Hechtman during his last year—has taken the reins for the festival's twenty-first edition.
"Since becoming director, people have said, 'You've got some big shoes to fill,'" says Blackmore. "And it's true! Jeremy wears, what, size twelve? I wear size five.
"But rather than try to fill his shoes," she continues, "I just got a whole new pair."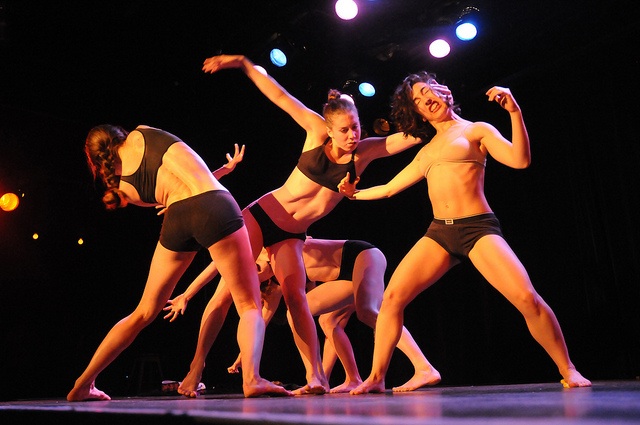 A performance of Clap for the Wolfman, at this year's Fringe. (Photo by Cindy Lopez.)
The Montreal Fringe is a member of the Canadian Association of Fringe Festivals, an association that stretches from Halifax to Victoria, and even into the United States. Fringe festivals are inclusive by nature—Montreal's features theatre, music, visuals arts and dance—and, of the twenty-one festivals in CAFF, fourteen have women at the helm. That's less common outside the Fringe world: according to a 2006 study sponsored by the Canada Council for the Arts, only 33 percent of artistic directors working in Canadian theatre that year were women.
According to Blackmore, this greater gender parity goes hand-in-hand with what she calls the "uncensored or non-curated" model of Canadian Fringe theatre. In contrast to mainstream theatres, where the line-up is determined by a panel or jury, Fringe participants are selected by lottery, or on a first-come, first-served basis. "It's affordable. There is openness. No prejudice. So, there is a chance to succeed," Blackmore says. "Fringe can be very empowering. It presents opportunities—it's all about somebody taking them."
She took that chance when she first started volunteering for Fringe about ten years ago. She helped with set-up, a job which, she remembers now, "involved moving heavy lights and wooden pallets around."
"I was seventeen, and I'm only five feet tall, but no one second-guessed me," she says. "No one asked, 'Are you sure you can do this?' They just showed me what to do, and left me to it. It took me twice as long, but I did it."
Blackmore studied contemporary dance at Concordia University, specializing in choreography, and is currently the artistic director of the Bouge d'ici dance festival. She has produced, directed, choreographed and performed dance with myriad companies and at many local festivals, including Just For Laughs, the Montreal High Lights Festival, Pop Montreal and, yes, Fringe.
Her transition from Fringe volunteer to head honcho began humbly enough. "I was hanging around MainLine Theatre in the Fringe off-season, and was handed a toilet brush and paper towels and was told to get to work," she laughs. "It was an opportunity. When Jeremy decided to step down as director, there I was."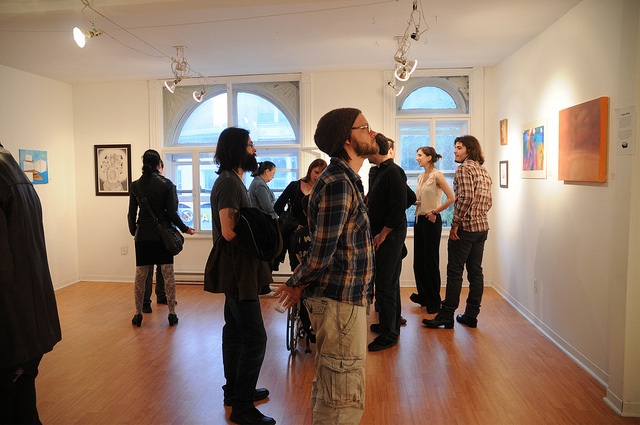 Gallery-goers at CTRLLAB for this year's inaugural Galerie Fringe. (Photo by Cindy Lopez.)
According to Blackmore, this year's Montreal Fringe has maintained elements of festivals past, including "a spirit of respect and acceptance, a neighbourhood vibe, a block party feel." But this year also saw the beginning of new initiatives such as Galerie Fringe, a visual art show that included work from Fringe alumni, among others. "It's visual art by Fringe rules: first come, first served," explains Blackmore.
Later this summer, post-Fringe, Blackmore will be choreographing for the competitive dance circuit, creating a new work for film and doing choreography for the Montreal Shakespeare Theatre Company's production of Titus Andronicus.
As our time runs out, Blackmore leans forward and looks me in the eyes. "I feel really lucky to be a woman right now," she says. "Whatever I want to do, I can just do it."
Leaning back, she looks down at her coffee mug. "Then, again, I feel lucky to be in Montreal."
The St-Ambroise Montreal Fringe Festival runs until June 19, at venues throughout Montreal.

Related on maisonneuve.org:
—Where Have All the Monologues Gone?
—Why "Women Who Rock" Doesn't Take Women Seriously
—The Eh-List
Subscribe — Follow Maisy on Twitter — Like Maisy on Facebook