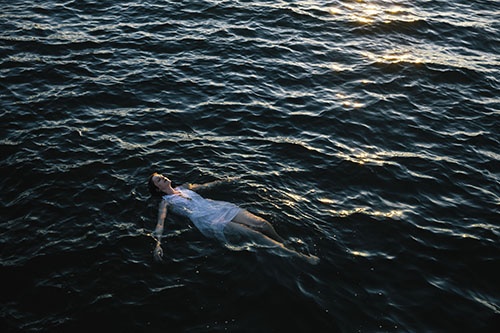 Photography by Grant Harder
Tremors
At the hotel, Stacey thought of Patrick. There were bridesmaids everywhere—bridesmaids in silk bathrobes, bridesmaids curling their hair, bridesmaids helping her shimmy into her long, lacy, voluminous dress. She was swathed in tulle. The women petted her hair, the women kissed her cheek and teared up. The women gave her a moment alone.
She thought of Patrick in a suit. He never wore suits. It was a fight to get him into anything other than jeans and cotton T-shirts. Button-ups in the winter. A scarf he used to wear that she'd made when she used to knit. Worn sandals or battered loafers. Things with holes in them.
Her tongue tasted like salt. A small shiver shook the vanity and tipped over a bottle of moisturizer.
At the church, before the service, she asked to see Daniel.

Charity raised her eyebrows. "Stacey, are you sure? It's bad luck ...