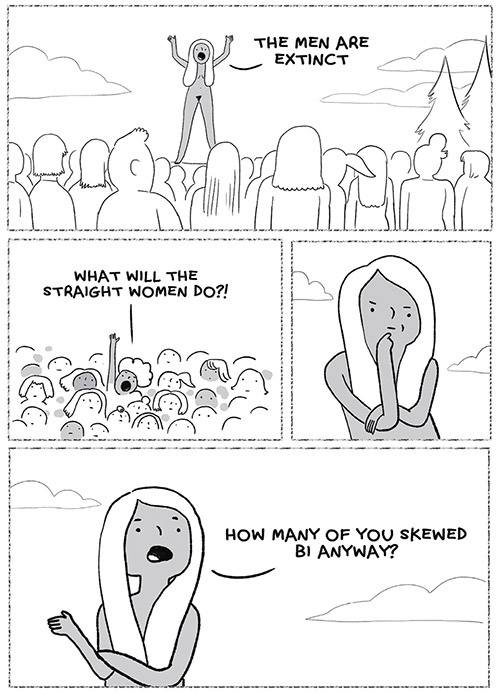 No Man Lands
Lizzie Chatham explores fictional worlds where women reign.
Aminder Dhaliwal sketched four words next to a drawing in March 2017, then posted it on Instagram. "THE MEN ARE EXTINCT," she wrote. The illustration showed a naked woman, plainly a leader, standing tall on a podium and addressing an all-female crowd. It was International Women's Day, and Dhaliwal, a Canadian artist, was announcing a new comic series. It was a dramatic way to reveal the news. Still, she wasn't expecting the reaction. 
"People assumed that the women had killed the men," says Dhaliwal. "That was a crazy assumption," she says, "to assume that line came from murder and bloodshed." 
To some, surely, that backlash feels less absurd by the day. For example, when a woman who credibly accuses a man of sexual assault receives death threats, while that man is rewarded with a confirmation to the United States Supreme Court, maybe it's not so hard to ...