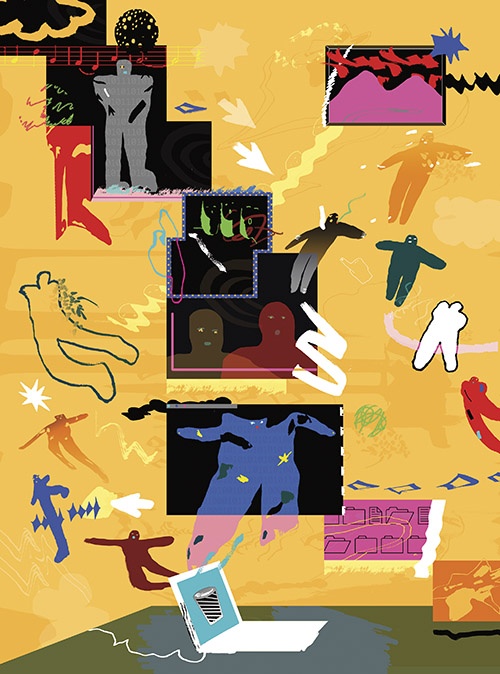 Illustration by Kendra Yee.
Recovery Mode
Losing all his photos makes Taylor Lambert wonder if he really needed them in the first place.
"Shit." I didn't say it so much as whisper it, breathe it. And even that was only after a long silence—a full minute, probably—from the moment I pressed the key on my keyboard. That was the travel time needed for my brain to go from confusion through denial en route to awful, queasy realization: I'd just deleted all of my files.
Not literally all of them, but the most important ones. I'm in the habit of backing up my digital documents to an external hard drive, but I'd recently gotten a new computer and had been putting off backing it up. In the meantime, I'd put all files that had no backup into one folder for safekeeping.
This was the folder I had deleted.
There were many things inside, but nothing more irreplaceable than my photo collection. Moments with family, old relationships or ...