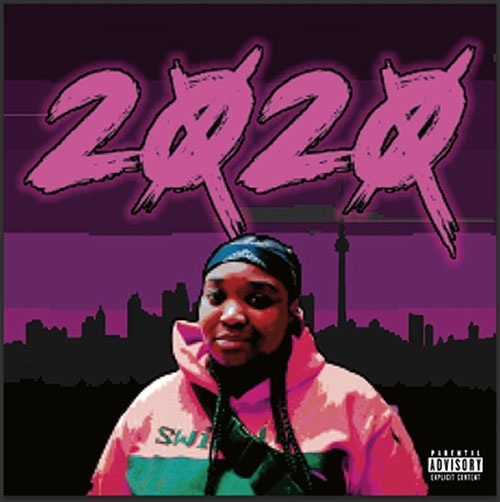 The Fall 2020 Music Room
New music from DijahSB, Thanya Iyer, New Fries and Ora Cogan.
2020 the Album
Given this year's major world events, you might think that DijahSB's 2020 the Album (Independent) would be a bit of a bummer. But the Toronto rapper's eight-track record is instead an uplifting balm, impossible to listen to without moving your body, or at least cracking a smile. Crowdfunded by the musician's supporters, the album wastes none of its short twenty-three-minute running time. Dijah raps about mental health, money and perseverance on top of warm synths and catchy beats that never sound too slick.
On tracks like the upbeat "Just Be Cool" and single "Frontin' Like Pharrell," Dijah's confidence and energy are infectious: "I got sunshine where once was a dark cloud / ain't no sense tryna stop now," they rap on the latter. Others find the MC more introspective, like the lo-fi "I'll Pay You Back on Friday," about the daily realities of trying to pay the bills. Throughout, their lyricism is frank, clever and occasionally devastating, as on the refrain of "Mama Said": "I can't take my life," Dijah sings, "my mama would be so sad." It's a heavy sentiment that could bring the song down, but "Mama Said" brims with life. The track is a tribute to Dijah's mom and is, like the rest of the record, a helpful reminder that even in the hardest years there are reasons to keep going.
KIND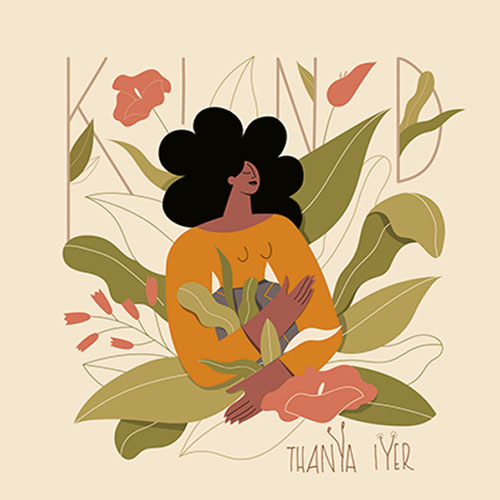 Thanya Iyer is both a person and a band. The artist bio on her website jumps back and forth between referring to Iyer the individual and Iyer the group, emphasizing just how interwoven the two are. This duality is made abundantly clear on Iyer's sophomore record, KIND (Topshelf), which has a singular vision and holistic sound made possible by over a dozen musicians. The record begins with crickets and expands from there into Iyer's beautifully conceived jazz-folk universe.
Iyer's voice leads this exploration. It glides and guides the listener through lyrics that often work as both instructions and recitations: "Take it in your hands," she sings, "make the choice to get better." The record explores themes of personal and interpersonal healing, with Iyer frequently turning to nature in her search for understanding and acceptance. The compositions reflect this searching quality—the arrangements feel both careful and spontaneous. Horns, synths and strings drop in as counterpoints to Iyer's voice ("Always, Be Together"), or else build toward noise ("My Mind Keeps Running"). "Let's make a deal to always be together / even though we don't belong," Iyer sings in the last track, while a world of her own creation billows around her, every sound perfect in its place.
Is The Idea Of Us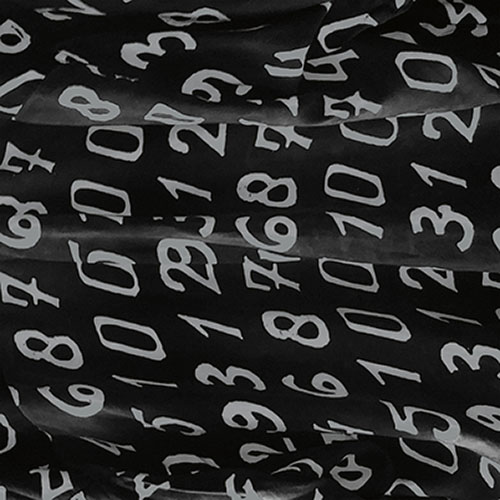 Toronto art rockers New Fries went from a four-piece to a trio in 2018, upon the departure of synth player Ryan Carley. The group took the transition as an opportunity to rethink their whole structure, with each of the remaining members learning a new instrument or altering their previous setup. Their new album, Is The Idea Of Us (Telephone Explosion), is the captivating result—a record that takes pleasure in playful experimentation and repetition. 
The album's six core tracks often bring together straightforward ideas—a four-on-the-floor drumbeat, a simple bass riff—in unexpected ways, heralded by Anni Spadafora's cool and cutting vocals. Spadafora's lyrics feel both abstract and specific, taking inspiration from fabrics and volcanic eruptions. The longer songs appear on the record alongside seven shorter tracks, all titled "genre," that find the band having fun with samples and drones. This is the kind of idiosyncratic record that defies algorithm-oriented consistency; songs end in the middle of a phrase, parts slip in and out of time. Hopefully someday they'll get to play it live, but for now you can turn it up in your living room and let New Fries hypnotize. 
Bells in the Ruins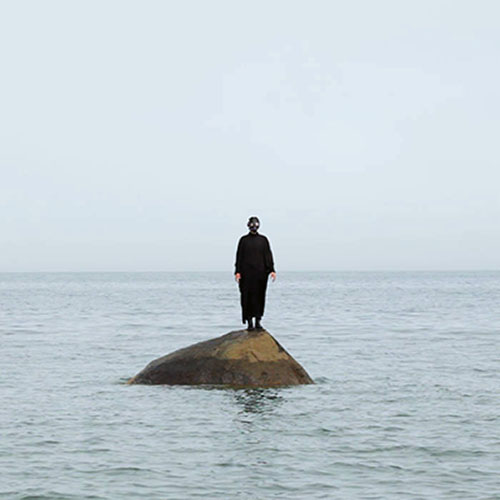 On Bells in the Ruins (Prism Tongue), Ora Cogan conjures a dreamy, psychedelic soundscape that circles a rotten core. The Vancouver singer-songwriter sings of devil's marks and knives in teeth, often addressing an ambiguous figure shadowed in pain and trauma. "You walk like a blade," she sings on "Skull," "love and rage on your back." The focal point here is Cogan's ethereal voice, which paints gothic portraits, but her band is essential to the project as well, shading in her vocal landscapes. Some songs lean into alt-folk tendencies; the slide guitar on album opener "Sleeping" sounds straight out of a Mazzy Star song (for whom Cogan once opened). Others, like "Skull" and "Kills," are more frenetic and could almost be guitar-pop tracks, if not for Cogan's celestial vocalizations. It would be nice to hear her lyrics more clearly, especially since they gesture to such evocative images. Mostly, though, the words are a home for the sound: arresting and immersive, Bells in the Ruins feels like a dark cloud looming, never fully breaking into lightning and thunder, hovering on the edge of the storm.