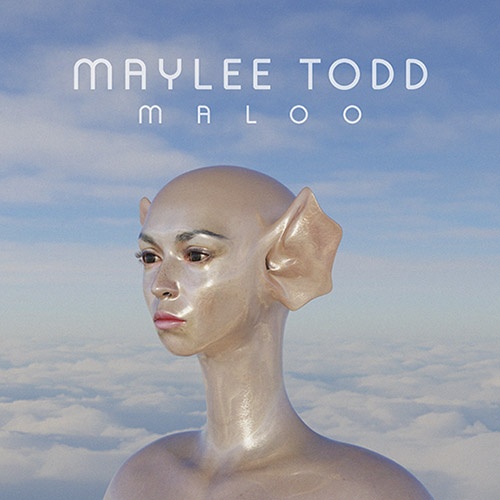 The Spring 2022 Music Room
New music from Ruby Singh, Maylee Todd, Kee Avil and Sophia Bel.
Sophia Bel—Anxious Avoidant

Y2K is back, and on Sophia Bel's Anxious Avoidant (Bonsound), the early aughts never sounded so good. Montreal singer-songwriter Bel draws explicitly from the genres of her childhood on her debut LP, mixing the energetic guitars and whining vocals of pop punk with arpeggiated synths and country twangs. Where classic pop punk was dominated by the angsty sexism of adolescent boys, Bel writes anthems for lonely girls everywhere.
She makes perfect use of pop's straightforward structures to communicate her desires. Her vocals are by turns serious and playful, but always disarmingly earnest, from the record's very first lines: "when you talk to your best friend / do you call me your girlfriend?" The lyrics work with classic symbols of romance—roses signify relationships—and are often striking in their precision. "Every day is a Wednesday night," Bel sings, summing up many months of Montreal's curfew in six words.
Anxious Avoidant could be just an exercise in nostalgia, but Bel blends her influences in unpredictable ways. The album is full of small surprises: sudden doubletime on opener "All Fucking Weekend," a dolphin sample on "I Don't Need My Space." The alt answer to Olivia Rodrigo's cathartic but uneven Sour, Anxious Avoidant relishes in a genuine love for its references and becomes something entirely of its moment—a bedroom pop-punk record for heartache at every age.
Maylee Todd—Maloo
On Maylee Todd's Maloo (Stones Throw), utopia is all around. The follow-up to her 2017 album Acts of Love, Maloo is a concept album told from the perspective of Todd's digital avatar. Inspired by Todd's own experiences using VR during the pandemic, Maloo uses downtempo electro-pop to imagine alternative worlds and modes of being. Though some external explanation is necessary for the concept to truly come through, Todd successfully crafts synthscapes that feel quietly inquisitive, like a figure moving through new textures of life.
The album's eleven tracks are consistently soothing, comprised of bubbling synths, glitching beats and Todd's assured voice. Vocals are processed to sound like synths and vice versa; melodies and countermelodies speak to each other, two parts of the same ecosystem. Todd sings about love as a resource, harmony as potential. Eventually, her avatar encounters others: "My heart aches for you / is there life in this blue?" she sings on "Show Me." Maloo doesn't especially engage with the thornier questions of techno-optimism—how technology is a means of exploitation and control, for example. But it suggests that technology must involve community: "I do this with the ones I love," she sings on the album closer, while her synthetic sphere continues to unfurl.
Ruby Singh—Vox.Infold
Ruby Singh's Vox.Infold (Independent) beautifully illustrates the practice of breathing. The new full-length from the Vancouver composer is a collaborative project featuring seven vocalists: Dawn Pemberton, Inuksuk Mackay, Tiffany Ayalik, Russell Wallace, Tiffany Moses, Shamik Bilgi and Singh. They bring together Inuit, First Nations, Black and South Asian musical traditions into a polyphonic chorus of disembodied voices, reaching out toward the sky.
Vox.Infold was made under almost incredible conditions: an a capella album where the vocalists were separated by partitions, masks and twenty feet of distance. Yet these works are as intricate as they are intuitive. "Horizon" begins with Inuit throat singing, and evolves into a lively hip-hop beat. "Rhizome" has a kind of spirited menace, "Nakshatra" a fierce determinacy. On "Corv.us," the choir becomes a sonic rainforest. Lyrics pepper the tracks, often in echoes and layers, gesturing toward themes of pain and strength. Even without words, though, the connection between the vocalists is always clear. Breathing, here, is not just a means of maintaining life, but sharing it.
Kee Avil—Crease
Vicky Mettler has been perfecting her craft for years, performing in a range of Montreal experimental groups including Sam Shalabi's Land Of Kush ensemble. On her full-length debut as Kee Avil, Crease (Constellation), she emerges as a rising solo star with remarkable attention to detail and an ear for the uncanny. The beguiling and disconcerting record is a showcase of Mettler's careful songcraft and pulsating production. 
The ten tracks are composed via Mettler's voice, guitar and dense electronics. Mettler sculpts a world that is reminiscent of yet distinct from our own: "Melting Snow" features crackles that sound like thunder, "Okra Ooze," a thoroughly haunted organ. Mettler's multi-tracked vocals clash with each other, at once pretty and off-putting, pulling the listener in multiple directions. She sings of aches and ghosts, uncontrollable things. "This is the year of my salvation / the year when it all will change" she whispers on "Devil's Sweet Tooth," and it sounds like both wish and warning—something unknowable spoken into existence.