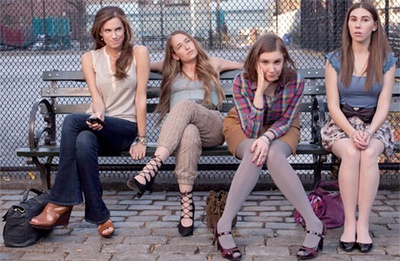 Maisy's Most-Read Stories of 2012
Jan. 3, 2013
Presenting: Maisonneuve's fourth-annual roundup of our most-read articles and blog posts of the year! John Semley's viral takedown of the controversial HBO show Girls took the top spot, with Carly Lewis' rebuttal coming in at number eight. Traffic from American websites like Longform and MetaFilter drove "Getting Plowed" and "Wild Justice" into the second and third spots, respectively. And three different blog posts about the Quebec student strike made it into the top ten. Read on for the complete list.
1. "Why HBO's Girls is an Unfunny Vacuum of Pandering, Privileged Dross," by John Semley
The truth is that Girls feels less like a portrait of a generation than a napkin doodle of bougie urbane privilege.
2. "Getting Plowed," by Selena Ross
In this exclusive investigative report from Montreal, Maisonneuve exposes the bid-rigging, violence and sabotage at the heart of an unlikely racket: snow removal.
3. "Wild Justice," by Drew Nelles
A bull burned at the stake, a swarm of locusts excommunicated—animal trials were once surprisingly common.
4. "Margaret Wente Hates Herself," by Mike Spry
Wente is one of those columnists who would make me laugh on a regular basis, if it wasn't for the fact that she's not trying to write parody.
5. "What Do We Want From Lana Del Rey?" by Alex Manley
Del Rey's only crime was getting caught too early in the game—and for that we cannot forgive her.
6. "Photos: The Naked Protesters of Montreal," by Jaela Bernstien
A few photos of nearly naked student demonstrators in Quebec.
7. "Face the Music," by Tim Falconer
How can someone who passionately loves music also be a terrible singer? Tim Falconer takes up voice lessons—and discovers the surprising science of tone deafness.
8. "The Sexist Backlash Against HBO's Girls," by Carly Lewis
The internet is kicking and screaming in a colossal machismo tantrum and it's all Lena Dunham's fault.
9. "How I Failed at Life in Quebec City," by Guillaume Morissette
That year, in what would later become a signature move for me, I had begun to feel truly, deeply fucked.
10. "Why is the CBC Doing Such a Terrible Job of Covering the Quebec Student Strike?" by Fred Burrill
For millions of Canadians, the CBC is obscuring the fact that there is an uprising of hundreds of thousands of people in their very own country.