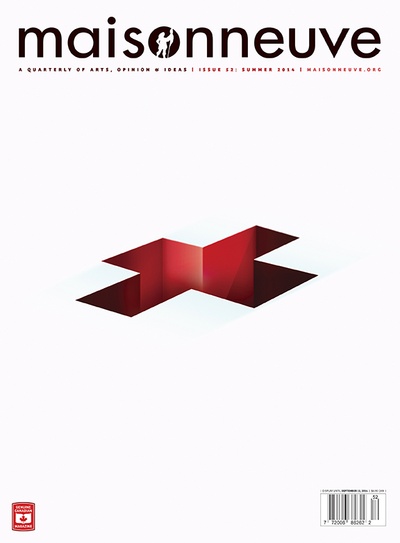 Our Summer 2014 Issue
June 12, 2014
NUNAVUT has higher rates of cancer, suicide, respiratory illness and food insecurity than the rest of Canada; life expectancy is a decade shorter than the national average. In a territory where many communities are only accessible by air, nurses provide much of the front-line health-care that the local population so urgently needs. But health centres are largely staffed by southern contract workers. 
In Issue 52, award-winning journalist Ann Silversides investigates how the territory is working to overcome the challenges to providing consistent, culturally sensitive care. 
Nadine Bachan parses her complicated relationship with her native Trinidadian dialect. 
Tobin Dalrymple charts a literary love story from Montreal to Paris to the Sandinista revolution. 
Justin Ling investigates Canada's powerful dairy lobby. 
Tiana Reid explores the country's complicated relationship with its black citizens. 
Stephen Marche and Alexandra Molotkow undress modern romance. 
Christian Allaire on an indigenous food revolution. 
Michael LaPointe finds the hidden meaning of Stephen Harper's hockey history. 
Gleb Wilson on the lure of Quebec's Video Lottery Terminals. 
Plus, comics from Roman Muradov, the second installment of a work of fiction by Malcolm Sutton, poetry by Phoebe Wang and Pierre Nepveu, an original photo essay by Sylvain Dumais, the Book Room, the Music Room and more! 
On newsstands June 20. Buy the issue here!