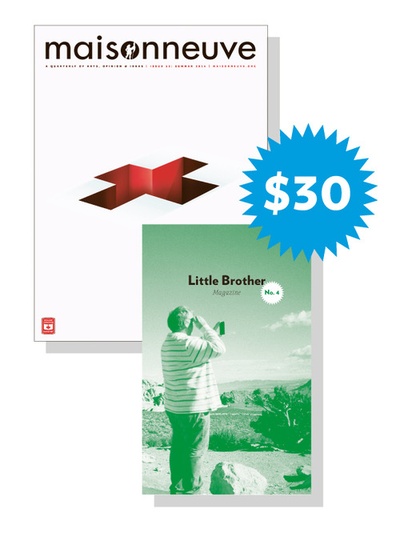 Subscribe to Maisonneuve and Little Brother for Just $30!
July 15, 2014
Maisonneuve and Little Brother are teaming up to offer you a limited-time-only subscription deal! 

For one month only, you can subscribe to two of Canada's best literary magazines (if we do say so ourselves) for just $30. You'll get a full-year subscription to both National Magazine Award-winning mags—that's a year of longform, essays, fiction, poetry, photography, comics and more. But hurry, the offer's only open until August 15, 2014. 
Get a year of both magazines for just $30!