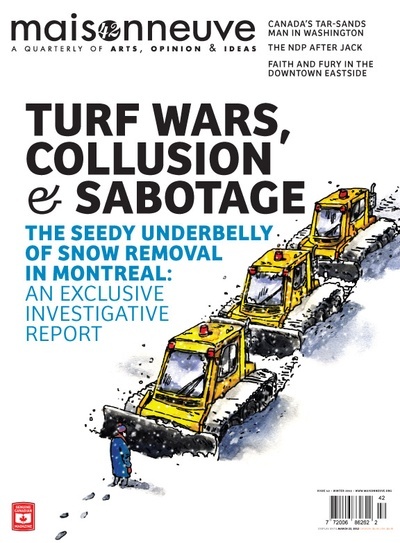 Selena Ross joins Maisonneuve
Sept. 25, 2017
Maisonneuve is very pleased to announce that Selena Ross has joined the team as Associate Editor. 
Ross is a longtime Montrealer with several years' experience writing features for newspapers and magazines, including the Globe and Mail, the Guardian and This American Life. Ross' 2011 investigate cover story for Maisonneuve—her first-ever longform piece—"Getting Plowed," won a 2012 Canadian Association of Journalists award for investigative reporting, received a 2012 National Magazine Awards honorable mention, and was one of Maisy's most-read stories of 2012. 
Ross, who holds two CAJ awards for investigative reporting, is particularly interested in seeking out and editing investigative features for Maisonneuve. 
Kim Fu, our current Associate Editor and longtime contributor, will be leaving to pursue other opportunities after production wraps on our Winter issue.