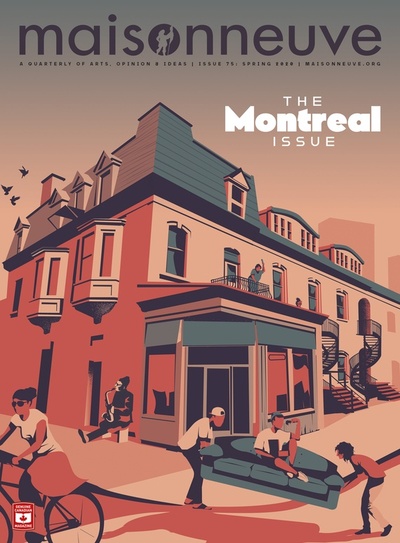 Introducing new Editor-in-Chief Madi Haslam
Dec. 18, 2020
Maisonneuve is thrilled to introduce its new Editor-in-Chief. Madi Haslam will be taking over as of December; her first issue will be Spring 2021, on newsstands in March.
As a reporter, Madi's work has appeared in This Magazine, the Walrus, Briarpatch, Policy Options and GUTS Magazine, and she has also served as arts editor at This magazine. She has received two Canadian Online Publishing Awards and a CAJ nomination, and she holds a Bachelor of Journalism from the University of King's College. 
Madi first joined Maisonneuve as an intern and fact-checker in 2017. She was hired as Associate Editor a year later and became Senior Editor in fall 2020. She has been instrumental in all aspects of Maisonneuve's work in recent years, including putting together several events, executing three special issues and helping lead the magazine to eight National Magazine Award nominations in 2020 and two gold awards. She lives in Montreal and can be reached at [email protected].
Outgoing Editor-in-Chief Selena Ross is returning to full-time reporting after more than three years at Maisonneuve. "It's been an honour to work with so many gifted writers and to play a part in the vital world of independent Canadian publishing," she says. "Madi's an outstanding, creative editor with an eye for new talent, and I'm happy to be leaving the magazine in such strong hands."