The G20's Entirely Redundant Swag Bags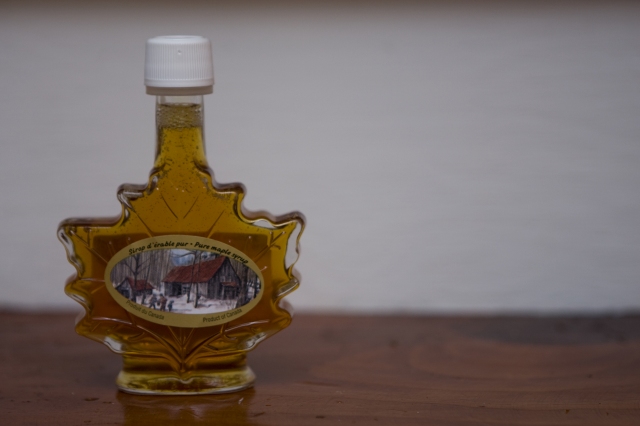 I rode the Toronto subway alone for the first time when I was ten years old. And I've been riding it—usually without parental supervision—ever since. I know the order of the stops by heart, the underground passages that keep you dry in a downpour, and the most beautiful parts of the system.
As a seasoned TTC traveler, I don't need a map of the network, or a glossy magazine explaining the TTC's "greatest asset" (Hint: it's "people."). But I received both of these things in my media swag bag, given to thousands of journalists. The Canadian Press was positively tickled by the contents of the Roots bags, which also included maple syrup and a transit pass. The Star followed suit, writing, "You get aggravation, we get free stuff."

The Star also seemed uneasy with the handouts of Canadian promotional material to Canadian reporters, or, as they put it "those who don't need to be sold on Canada's merits because they live here."
These maps are also given out for free at subway stations—I'm sure it doesn't take an international summit for them to wind up in the trash. But why the need to print thousands of them, pair them with a slick periodical, and give them to Toronto's journalists?
It's safe to assume that Toronto-based journalists and bloggers can navigate the TTC without assistance. Just ask this guy. The dirt they dig up on the transit commission will certainly be more interesting than the information the commission supplies willingly. And I hope Torontontians don't need a stack of postcards to remind people where they're from.
More prudent distribution of Toronto maps and promotional material might not have saved as much cash as avoiding stuff like this, but it couldn't hurt. And the media handbook supplied with the swag bag claims the G20 will be a "zero waste" summit. They must not be worried about where the maps and magazines wind up.
I'm sure they're already collecting dust in the homes of Toronto's journalists. The same goes for the Toronto postcards included in the bag. I can picture myself mailing one to my family in West Toronto: "Hi Mom! Wish you were here. Oh, right."
The maple syrup, however, was appreciated.
(From First Ascents: A Blog About the G8 and G20)
Related on maisonneuve.org:
—Close-Up of a G20 Arrest
—Citizen Uprising
—The Green Gospel
Subscribe to Maisonneuve — Follow Maisy on Twitter — Like Maisy on Facebook