The International Festival of Films on Art (FIFA): Karkwa, Monsters and Lost Languages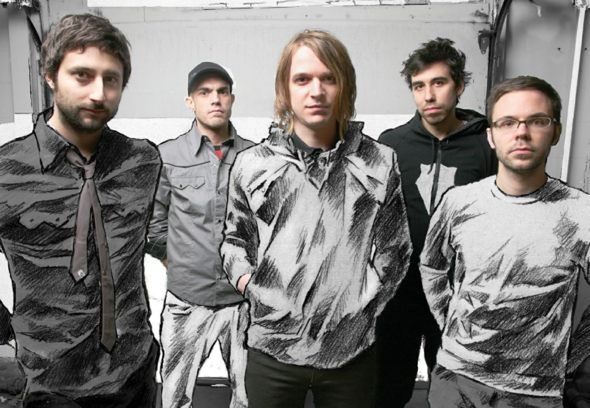 Above: Quebec pop group Karkwa, stars of Karkwa - Les Cendres de Verre.
The International Festival of Films on Art (FIFA) starts up this Thursday in Montreal. The overwhelming roster of films ranges from black-and-white retrospectives to surreal and bizarre avant-garde shorts, and covers everything from architecture to comics.
If you're the kind of person who loves picking through the racks at vintage clothing places, you'll love scouring the city's theatre venues in search of that hidden gem of a film. For everyone else who likes it when someone else picks through the mothball-covered clothing racks for them—and then hands over the best finds with a smile and a bow—here are some recommendations, organized by artistic medium.
Photography
David Bailey, Four Beat to the Bar and No Cheating is a 2010 documentary about former Vogue fashion photographer, David Bailey, who jet-setted around the world to photograph the world's top female models in the 1960s and 1970s. The interviews with the seventy-two year old, which take place in England, cover his travels and friendships with Antonioni, Andy Warhol, Mick Jagger and Jack Nicholson.
This isn't just a name-dropping film, though; Bailey's photography also depicts the political and economic realities of Brazil, Vietnam and Afghanistan. Okay, back to name-dropping: also interviewed in the documentary are the art critic Martin Harrison, Bailey's ex-wife Catherine Deneuve, his current wife, Catherine Dyer and his close friend, model Jerry Hall.
March 18, 9pm, at the Montreal Museum of Fine Arts (1380 Sherbrooke St. W), or March 20, 9pm, at the Musée d'art contemporain (185 Ste-Catherine St. W).
Film
Have you ever fallen in love with a two-dimensional object—a painting at the Museum of Modern Art in New York, for example? Bet you would have been too embarrassed to make a film about it if you had. But Andres Satz knows no such shame, as evidenced by his 15-minute short, Flat Love, about love and obsession. There's a big dfference between really appreciating a work of art and what the film protagonist gets into here.
Two points in its favour: it's narrated by actress Isabella Rossellini and it's supposed to be funny. Don't pay the $12 entry just to see the 15 minutes of hilarious Rossellini, though—stick around for Saint-Denys Garneau, a retrospective on the early twentieth-century poet (1912-1943,) with commentary by Quebec writers Yvon Rivard, Robert Melançon, Michel Biron and Marie-Andrée Lamontagne.
March 19 at 6:30pm or March 23 at 9pm, at the Grande Bibliotheque (475 de Maisonneuve Blvd E).
Music
The music film choice is obvious: Karkwa - Les Cendres de Verre. The documentary was shot just before the release of Montreal francophone rock group Karkwa's fourth album. Since then they've been winning just about every award a Quebec group can win, from the Félix Award for Best Alternative Album to the Polaris Music Prize for 2010 Canadian Album of the Year, plus a GAMIQ, an independent music award. Since it might be hard to get a ticket to their live shows these days, consider forking out $12 for this film; it gets you prime seats to live show footage and behind the scenes acoustic sessions.
March 24 at 6:30pm, at Cinquième Salle (175 Sainte-Catherine St. W.) and March 26, 9pm at the Cinémathèque Québécoise (335 de Maisonneuve Blvd. E).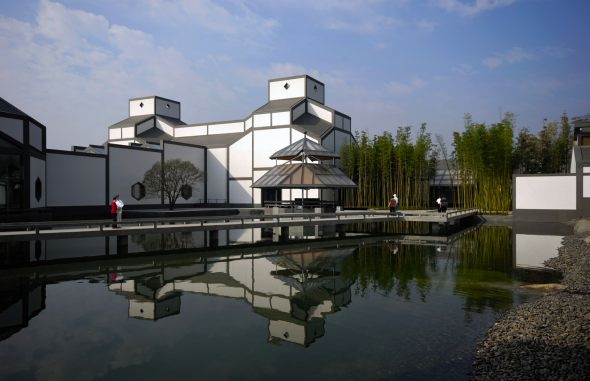 Above: I.M. Pei: Building China Modern.
Architecture
Want to get out of a Montreal winter for approximately 59 minutes and into Suzhou, China? Watch I.M. Pei: Building China Modern. Hired as the architect of the museum of ancient Chinese art in Suzhou just west of Shanghai, the film follows Chinese architect I.M. Pei as he builds a modern museum in the city's oldest neighbourhood. In an area of the city otherwise populated with classical structures from the Ming and Qing dynasties, Pei strives to combine Western concepts of modernity and Eastern traditions, as inspired by Zen lines of garden design. Toronto's Royal Ontario Museum could have benefitted from this educational experience, pre-crystal monstrosity.
March 19 and March 27, 6:30pm, at the Canadian Centre for Architecture (1920 Baile St.).
Dance
Alicia Alonso - For Giselle Did Not Die is going to be packed. The Spanish-language film (with English subtitles) interviews the former star ballerina and current director of the National Ballet of Cuba about everything from her debut at the Metropolitan in 1943 as the title character of Giselle, to the founding her own ballet company in 1948. (Post-revolution, it was transformed into the Cuban National Ballet.) If you saw the Alonso-directed production of Giselle that just passed through Montreal, you'll want to see this film. If you didn't see the show but you do like classical ballet, you might just want the insider's perspective on Alonso's fascinating life.
March 22 at 6:30pm, at Cinquième Salle.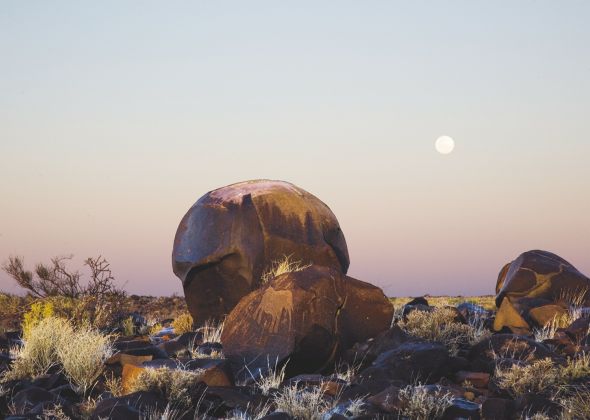 Above: The Broken String - The Story of a Lost Language.
Literature
All that remains of the South African !Xam language is held in a library in Cape Town in 150 small notebooks. The symbols and their English translations were the life work of the German linguist Wilhelm Bleek (1827-1875) and his sister-in-law, Lucy Lloyd, who began filling the notebooks after Bleek overheard prisoners speaking an unknown language punctuated by clicking sounds—the last of the !Xam people. The Broken String - The Story of a Lost Language recounts how Bleek and Lloyd stopped an otherwise undocumented language from disappearing completely when it was most endangered: in the mid-1800s, only two generations after the arrival of Europeans.
March 19 at 4pm, Cinema J.A. de Sève at Concordia University (1400 de Maisonneuve Blvd W, room LB-125).
Film/Art/Fashion/Makeup (Genres are Tough)

Before computer animation, people actually had to play the monsters in films. Not that people aren't still monsters now, but, as Monsterland demonstrates, they certainly wear less make-up. Turning actors into classic Hollywood ghouls Frankenstein, King Kong and Godzilla required makeup artists such as Rick Backer, who worked on 1976's King Kong and 1978's Halloween. Makeup artists need more than just a little blush and mascara to turn human beings into aliens, giant insects, beasts and horrors of all kinds—a friend of mine studied special effects makeup artistry and I can tell you that volunteering your face for a school project is a pretty disgusting but very colourful experience. In Monsterland, Backer provides a peek behind the pancake makeup.
March 19 at 1:30pm at Cinquieme Salle, and March 25 at 9pm at the Cinematheque Quebecoise.
FIFA runs from March 17-27 at various venues in Montreal. Ticket prices are $12 general admission, $9 if you're under 25. More information can be found at the festival website and box office.
Follow Amie at her blog Multiculturiosity, at Midnight Poutine and on Twitter.
Related on maisonneuve.org:
—The Trotsky Revolutionizes Teen Film
—The Talented Mr. Lipsett
—The Eh-List

Subscribe — Follow Maisy on Twitter — Like Maisy on Facebook