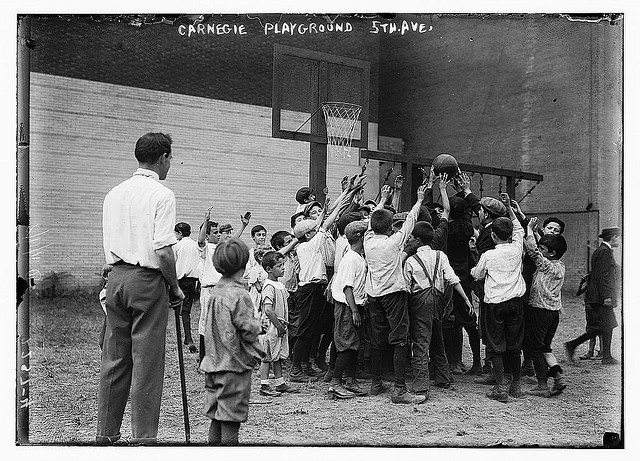 A friend of mine told me that she planned to take music lessons. She had never played an instrument before, but she wasn't intimidated. I feel that I have untapped musical talent, she said.
I acted supportive but thought to myself, That's ridiculous. Later I was having a beer with someone else, and I told him about it. Why is that ridiculous? he asked.
Natural talent isn't real, I said. Haven't you read Outliers?
My friend had, but he didn't care. It's possible that she could really be naturally good, he said. It happens.
But I don't think she will be naturally good, I said. Then I had to shut up.
I wasn't one to criticize, because I had already started having the sports dreams. One night, I was skiing masterfully down an alpine slope. I was killing it. I was carving like nobody's business. I was the Michelangelo of snow! When I woke up, I remembered that I hadn't skied since I was thirteen, and I'd been mediocre at best; that, in fact, the last time I'd done it, I had been soundly humiliated by a four-year-old pro. But it didn't matter. The dream was too good. I felt that, even without practicing, maybe my skiing had naturally improved as I got older.
Then I dreamt that I was swimming in an Olympic-sized pool, pounding the competition with my wake as I dolphin-ed to the end of the lane. I dreamt that I was waterskiing, zipping along the surface of a lake with the sun in my hair. I had only attempted (and failed) to waterski once in real life. But now all that just felt like a bad sports dream compared to this new, excellent sports dream. I'm older now, I told myself; I was just a little kid the last time I waterskied, all awkward and unsure what my body was for. I just naturally got better at these things. I am a fine wine. That's how it happens.
I dreamt I was playing basketball. It was the best of all the dreams. I was an absolute phenom. With no effort at all, I dodged the faceless players on the other faceless team, running without dribbling because it was dream-basketball and the rules were different. I ran up, bounced the ball, cocked my wrist, and—swoosh! It went through the hoop, clean and perfect. Quickly, the ball was mine again-swoosh! Swoosh! Swoosh! And now a lay-up: run-bounce-swoosh! Don't ask me how I did it. You either got it or you don't.
I was still riding the swoosh-swoosh of my dream euphoria when some friends proposed we play basketball for real. The old me would have gotten all cringey, my face scrunched up with unattractive sports-fear. Realistically, I hadn't played basketball since I was fourteen, and that time I'd probably faked cramps to get out of the game early. But the new, well-slept me said Yes! Yes, let us shoot hoops! Thither to the courts! And there we went, ball in hand.
We warmed up with some free throws. The first time I shot, the ball fell through the hoop like it couldn't imagine doing anything else. Beginner's luck, said somebody. And now a jump shot: yes! Now a lay-up—okay, it didn't work out, but lay-ups are kind of a delicate operation. It didn't matter. It was all coming true! I really had improved! I felt vital and potent and slightly sunburnt.
The game started, and I was awesome. I dodged around my opponents, dribbling without tripping over the ball. Everything reminded me of the dream. Even the people I was playing with—two sets of twins, for real—seemed dream-like and familiar, and not because I had classes with them in university or whatever. I think my dream-skill was rubbing off on my teammates; we'd all joked about our suckiness on the way there, and now we were all kicking ass. We faked and ducked and swooped. My teammate found this spot from where she just could not miss a shot. It was all swoosh-swoosh-swoosh, forever and ever. It was just like in the dream! I even said that: This is just like in my dream! We were loose-limbed and broad-handed and quick as rabbits.
And then I started missing shots. I missed one, then another. I tried a jump shot, and it went everywhere it wasn't supposed to go. I dropped the ball, which bounded into a big rut in the court and into the hands of someone on the other team. What was happening to me?
I had worn the worst shoes. Why are all my shoes so crappy? Their soles felt like paper and my arches ached. I limped around, panting. We took a break. My friend's boyfriend had brought an entire pitcher of water, yellow lemon slices sliding around inside, and I was tempted to dump it on my head. Was this pitcher in your dream? my friend asked.
Alright, so I was getting a little slower now. My shots were all over the place. I started confusing the twins I was playing with. Who's on my team? I cried at one point, palms sweating on the ball. My legs got heavy. Oh yeah, I remembered. Basketball is a real thing.
When it was over, my team won, probably. It was hard to say. I knew I hadn't got a shot in for a while. We all dragged off to one side of the court, stoically standing next to a bench we weren't sitting on and drinking directly out of the oversized water pitcher. The rolling, fractured asphalt was all hot with that late afternoon, early evening, mid-summer kind of sun. As I passed the water to my friend I said, for the millionth time, This is just like in my dream. But it wasn't, really. She nodded, gazing into the middle distance, and raised the pitcher to her lips.
Subscribe to Maisonneuve today.
Related on maisonneuve.org:
—The Crowd Goes Wild
—Shoot it Harder, Lads!
—Video: The Best Touchdown Celebrations

Follow Maisonneuve on Twitter — Like Maisonneuve on Facebook