My Neighbour, the Nobel Laureate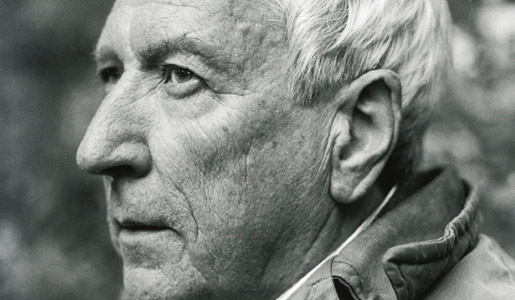 Tomas Tranströmer, winner of the 2011 Nobel Prize in Literature.

The Swedish poet Tomas Tranströmer is eighty years old. His right arm has been paralyzed since he had a stroke twenty-one years ago; he's hardly spoken since then. He also lives three floors above my girlfriend K's apartment in Stockholm.
When it was announced that Tranströmer had won this year's Nobel Prize in Literature, I hadn't noticed anything unusual happening in our building; there'd been a lot of construction outside, with drills boring down on the wall behind our pillows and earthmovers' claws hovering outside the window like Godzilla's eye. (It was comforting to know that Tomas Tranströmer heard the same noises I heard. It was a challenge to me to hear the finer horror.)
But then K messaged me about the Nobel. Suddenly it felt as if the whole building was alive with the news, ringing with the same feeling. I was reminded of my father's Brooklyn, where stoops were filled with people and yelling heads poked out every window.
So I followed the ringing. Or rather, I followed the crowd upstairs and besieged the old man's door. I wished that I'd made the pilgrimage before; K had told me that Tranströmer lived right upstairs. I was a carpetbagger now, charting a route for maximum rubbernecking.
The fifth-floor landing was chaotic that afternoon. There were dozens of people who had run and sweated to get there. A lumbering camerawoman filmed the nameplate on the door while two photographers, like agile little scavengers, leapt and pranced on the stairs behind her, using her body and light on the door for their own meta-coverage. A buff bald man marched up the stairs wearing all black and a headset and one of those astronomically dorky fiberglass backpacks, done up with two waving antennae; photographers milled about, bandoliered with cameras; a cameraman took off his shirt in the hallway, revealing purple boxer briefs.
The odd thing about this rumpus was how little it had to do with Tranströmer himself. It felt indecent to see the inside of his mail slot; someone rang the doorbell by accident and it was deeply funny. It seemed as if we might get asked to leave. There was eviction in the air.
This lasted half an hour. I lurked on with a couple of photographers who'd arrived late and lingered around the closed door. Then the door opened and a woman came out and asked us to leave. The tension, she said. I felt like a real newsman.
People said that Tranströmer sometimes plays the piano with his good left hand, that he had even been playing the piano today. I've never heard it.
The Nobel Prizes will be presented December 10 in Stockholm.
Subscribe to Maisonneuve today.
Related on maisonneuve.org:
—Why the Giller Uproar Isn't Gaspereau's Fault
—Nobel Laureate Who?
—Books Not Bombs