The NDP Today: Malcolm Allen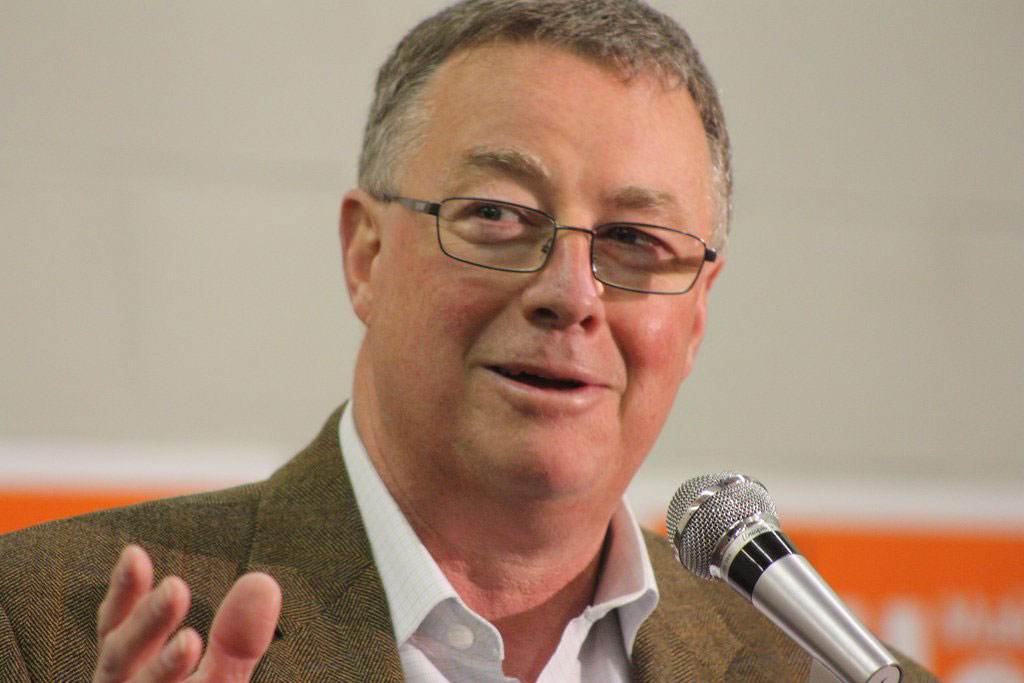 In Maisonneuve's current Winter issue, Nick Taylor-Vaisey has a feature called "After Jack," a thoughtful assessment of the NDP's rocky past and uncertain future. Over the next few weeks, we'll publish a series of short online profiles of some of the people he spoke with. To read "After Jack," pick up a copy of Issue 42 (Winter 2011) or order it online.
Tommy Douglas, the father of the NDP, was born in Falkirk, Scotland, and first immigrated to Canada in 1910, settling in Winnipeg. His family didn't stay too long. They moved back to Scotland during the Great War, living in Glasgow for a few years before heading back across the ocean again.
Forty years later, Malcolm Allen was born in Glasgow, the son of a shipyard worker who, down on his luck, took his family to Canada in search of a better life. The Allens' first stop was Collingwood, Ontario, but after work there dried up prematurely, they eventually settled in St. Catharines.
Allen is a typical Ontario New Democrat. He studied political science at Brock University—one of his father's ambitions was to have his kids pursue higher education-and then entered the trades. He became an electrician, and rose to prominence in his union local. Eventually, he tried his hat at municipal politics, and won a seat on town council in Pelham, Ont., just west of Welland. In 2007, Allen sought the federal NDP nomination. He was armed with formal education, union credentials and experience in local government. Sure enough, he was elected in 2008, winning by three hundred votes. He won re-election in 2011, this time by just over one thousand votes.
Because of his tight connections with the labour movement, Allen is one of dozens of NDP MPs who are criticized as beholden to unions. He calls that a "false label", and says his voting record hasn't always made his friends in labour all that happy. His votes on the gun registry in 2010 make that obvious, he says. When Conservative MP Candice Hoeppner introduced a bill to kill the long-gun registry, a dozen NDP MPs, and some Liberals, supported it at second reading. Allen was among them.
"My union wanted that bill killed," he says. "If I was the representative of labour, I would have voted a different way." CAW launched an extensive campaign to save the gun registry, which union president Ken Lewenza framed as "a critical part of Canada's gun control program and vital to our efforts to forever end violence against women." Allen eventually did switch his vote, of course, along with a group of NDP MPs who decided to vote against the bill and save the registry—but not, he says, because of any pressure from a union. "The registry is an important tool for our law enforcement officials, and I will continue to fight to preserve it," he said at the time. "There are also some problems with the registry that need to be addressed. It is time for us to get together as parliamentarians and find a solution."
Still, the NDP probably has the most pro-union record of any major party. During the 2011 postal strike, the NDP's fifty-seven-hour filibuster of the government's back-to-work legislation went a long way to convince its political opponents that the Canadian Union of Postal Workers was pulling strings behind the scenes. Convincing critics that the labour movement, which has long been affiliated with the NDP, doesn't hold sway at high levels will be a tough sell.
To read "After Jack," pick up a copy of Issue 42 (Winter 2011) or order it online.
Subscribe to Maisonneuve today.
Related on maisonneuve.org:
—Brushes With Jack
—The NDP Today: Charmaine Borg
—The NDP Today: Brian Pollard