Photos: The Naked Protesters of Montreal
There have been plenty of tense times during the Quebec student strike, but also moments of levity. Here, Maisonneuve contributor Jaela Bernstien catches a few photos of nearly-naked demonstrators from May 16.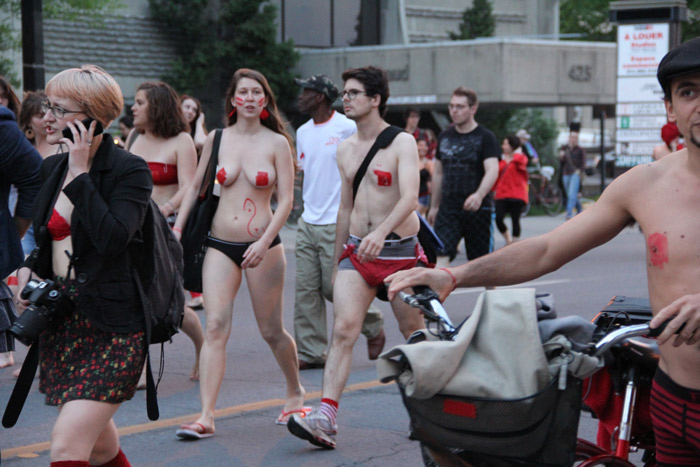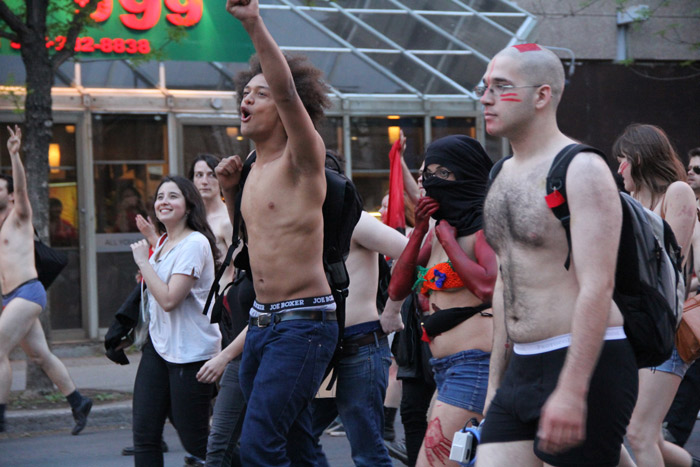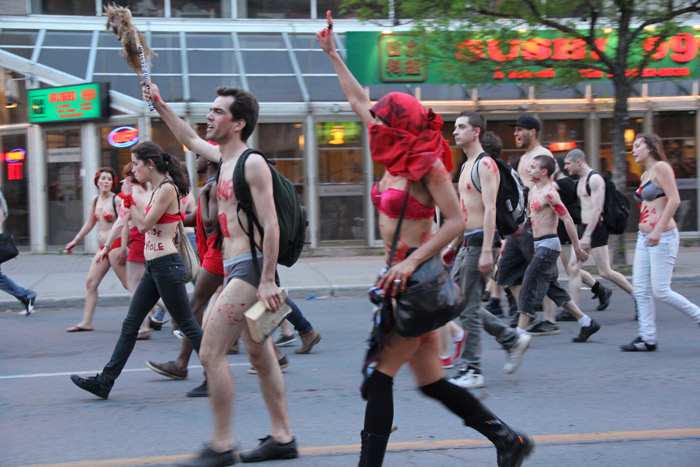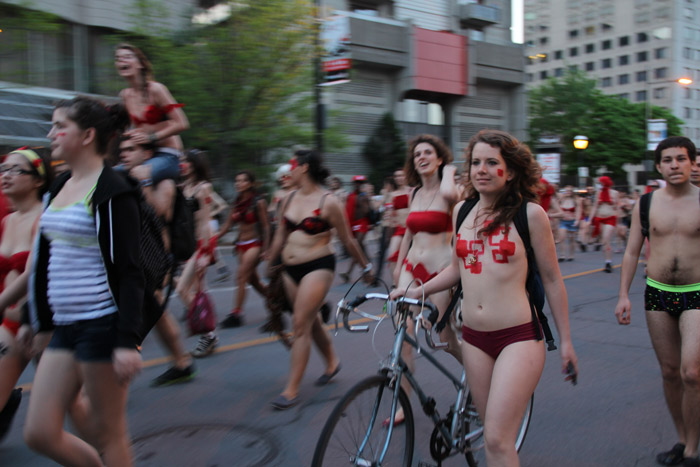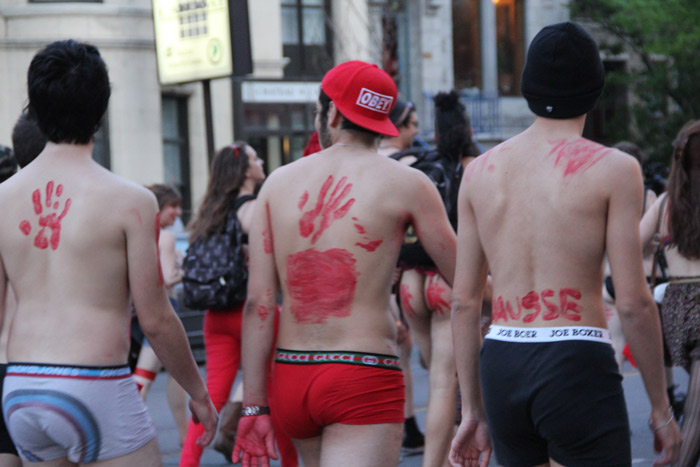 Subscribe to Maisonneuve today.
Related on maisonneuve.org:
—Margaret Wente Hates Herself
—On Quebec's Student Strike
—Why is the CBC Doing Such a Terrible Job of Covering the Quebec Student Strike?