Director Peter Hinton on his Production of Chekhov's The Seagull at the Segal Centre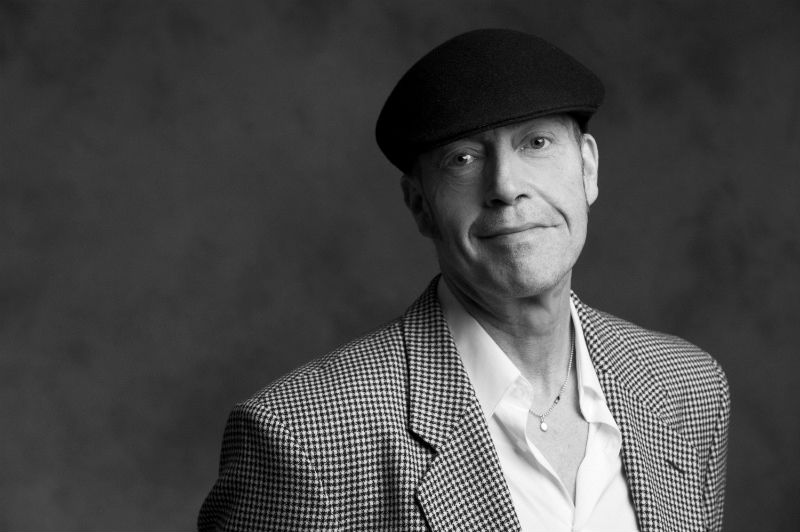 Director Peter Hinton. Photograph by David Cooper. 
For director and playwright Peter Hinton, experiencing a Chekhov play is akin to listening to Glen Gould playing Bach. "There's mood and feeling, but lots of precision. It's a very rich experience for the audience."

Hinton is directing the Segal Centre's upcoming performance of Anton Chekhov's The Seagull, which opens February 2. The 19th century Russian classic is famously credited with giving birth to the tradition of theatrical realism; it is "a snapshot of the romantic and artistic conflicts of an aspiring playwright, a successful author, an acclaimed theatre star, and a young actress gathered at the country estate of a newly retired government official." (Think: the artistic-wannabe twenty-something-cast of Girls, their older selves, and some middle-aged men, like Nicholas Cage, talking about art in the country.) As both love and lives are tragically lost to artistic ideals, the play invites its audience to question the true exchange of art. What sorts of sacrifices do we make when we choose to live as writers, or actresses, or sculptors? What does it mean to go to the theatre and to put on plays? Why does it all matter?
For Hinton, these questions continue to remain essential two centuries later—modern artists and audiences grapple with them as much today as they did in 1896. That's why, in the spirit of the realist tradition, he has adapted the play to reflect a contemporary Canadian setting. 
"In his day, Chekhov was writing contemporary stories. I think going to the theatre to see a play in another time runs the risk of being nostalgic. It distances us, in a way. I want to close that distance." 
Hinton has re-imagined the work of several classic playwrights, including August Strindberg, Bertolt Brecht, and Henrik Ibsen. He says the biggest alteration he's made to the script of The Seagull is to change one of the male characters, Sorin, to Sorina, a female character. He's also removed many of Chekhov's Russian references—a move some theatregoers may think controversial. For Hinton, however, these references were originally included by Chekhov to be recognized by his contemporary Russian audience, to make the play seem familiar and realistic to them.  His philosophy is that the language should now be familiar to the play's present-day Canadian audience. Besides these two changes, however, Hinton says he has followed Chekhov's instincts religiously. "There are no changes to the plot or to events. But we live in a different world now…we are not a museum."
The Seagull is not all existential ennui; despite how many difficult questions it asks of its audience, Hinton insists that the play is as much a comedy as it is a tragedy. 
"Unfortunately, people generally associate Chekhov plays with boredom…they think they [the plays] are going to be intellectually heavy with a bunch of characters mooning about Russia, but he's actually quite funny. One of the things I like to do with Chekhov is draw out the comedic…he describes [The Seagull] as a comedy even though someone commits suicide at the end. Chekhov is very interested in the absurdity of human lives."
For Hinton, Chekhov's plays are exciting to watch not only for their humour, but also for their unique style of audience engagement. "What they say is that with a play like Shakespeare, the acting is all in the lines, but with Chekhov, it's all between the lines." Hinton continues, "The characters say how happy they are when they are trying to express how sad they are…The audience is invited to read between the lines and play detective."
The Segal Centre invites theatre goers to come play existential detective starting February 2nd. The Seagull runs for a limited engagement until February 16th, 2014 and features a set design by EO Sharp, recent META award-winner for Best Set Design, who was inspired by American painter and printmaker Cy Twombly. The cast stars Gemini Award-winner Diane D'Aquila and Stratford Festival veteran Lucy Peacock.