Trauma and Transformation: A Cross-Border Conversation with Paisley Rekdal, Elee Kraljii Gardiner and Rachael Allen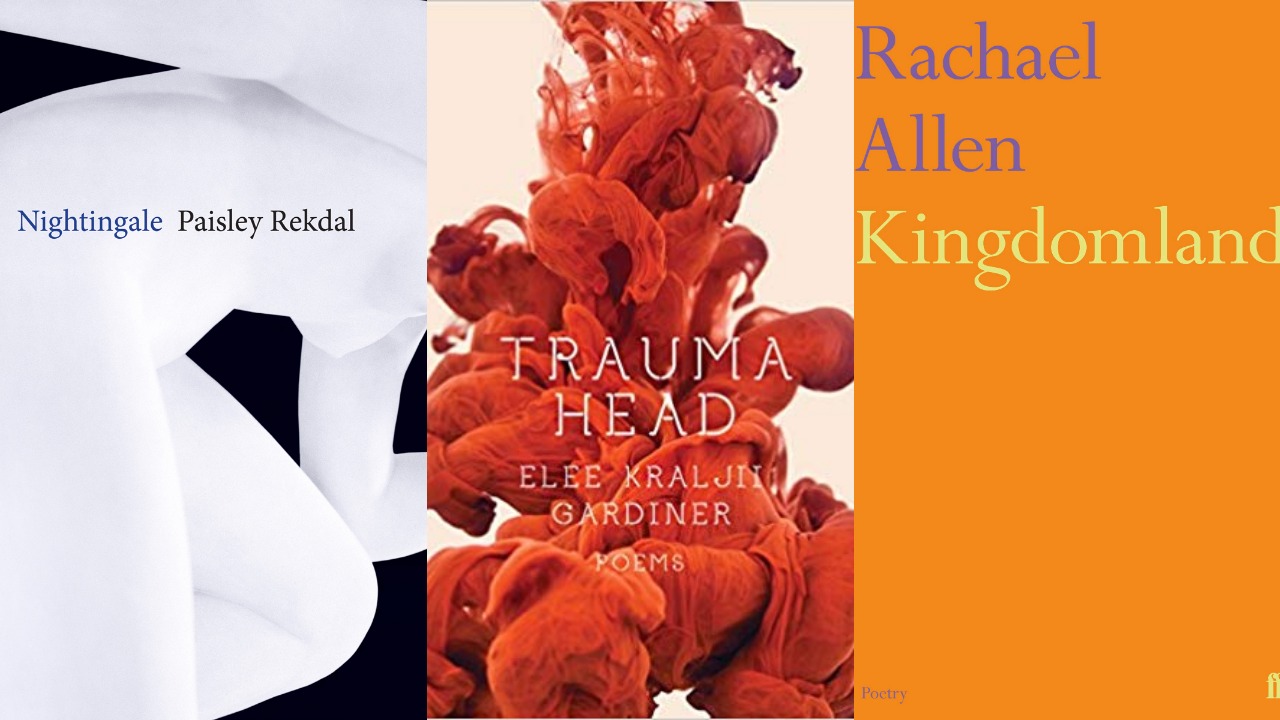 In this series, France-based poet Rachel Rose brings together poets in different parts of the world to discuss their writing, their inspirations and the context in which they work.
The three poets in this conversation have recently published new collections: American Paisley Rekdal wrote Nightingale; dual American/Canadian Elee Kraljii Gardiner wrote Trauma Head; and the UK's Rachael Allen wrote Kingdomland.
Rachel Rose: First, let me say that reading these books was profoundly rewarding, despite the often-difficult subject matter. I want to begin with a line that struck me from each collection. You could explain what was occurring around writing your particular poem or discuss what another poet's lines evoke in you.
Here's a line from Paisley Rekdal: "Traumatic time works like lyric time; the now of terror repeatedly breaking back through the crust of one's consciousness." (From "Nightingale: A Gloss.")
From Elee Kraljii Gardiner: "She who I see as me/tiptoes back from the woods/" (From "Tunica Intima.")
From Rachael Allen: "Women's bodies collect material the way metals accrue in organs. The accumulation of chemical residue, the red bricks of the day in a woman's chest like weights on a diver ungracefully stomping into the lake." (From "The Girls of Situations.")
Elee Kraljii Gardiner: I'm so interested in that line from Paisley's poem. I have felt that elasticization of time when I've been in fear or circling harm! I think the lyric (or experimental) poem is the best way to articulate that surreal, multi-dimensional state of heightened awareness. There certainly is an element of hijacking to it. Emotions and reactions are not linear and realistic, but associative.
Anyone who has stayed awake in the night rolodexing through old hurts or mistakes can relate to your line, Rachael. But I admit the idea of carrying residue freaks me out. I can't get out of my head something I heard decades ago (which I want to be false) that once a woman is pregnant she carries with her the DNA intervention of the sperm and it is forever present in her, even after pregnancy. I mention it here as a preoccupation—the idea of never getting away...
Rachael Allen: Elee, it's so strange that you should mention that fact. I remember reading about this a while ago too and the complex science ironed itself out in my mind to become this quite monstrous story of how the biological father's DNA is then forever latched into the mother's, somehow. I often recite this when talking about my fear of pregnancy. I am interested in how things can alter us, physiologically and mentally. I think the worst way to think about this might be in terms of something like 'residue,' the best way would probably be growth.
Paisley Rekdal: I wrote a nonfiction book recently titled THE BROKEN COUNTRY, which is all about the ways that memories of war get inherited both culturally and genetically. When you both talk about the ways that our DNA get intertwined during pregnancy, I can't help but think of the oral history work I did with post-1975 refugees who fled the war in Vietnam. The post-war Southeast Asian diaspora is marked by elevated rates of mental health issues, even in second and third generations. For me, the unresolvable question is the relationship between culture and body: how do the poems, stories, narratives we tell influence the way that trauma gets transmitted and also housed in our bodies?
That's what's so fascinating to me about poetry. People turn to poetry because it's meant to be cathartic. But what if poetry just helps keep these narratives more vividly alive, in our bodies, and in the bodies of our listeners? Do we expand, even slightly, the circle of traumatic witnessing when we share our poems? And if so, what does that ethically mean? As writers, as storytellers, do we hurt as much as we heal?
EKG: Yes! I have been thinking about the notion not only of the "poembody"—an idea of the form/physicality of the poem, as suggested by my MFA pal Carey Powers—but also the "poemshadow", which I think of as the after-effect or hangover from being with a poem. While I see intergenerational emotion being passed on, not unlike the way crows inherit facial recognition, I don't like the idea that what you inherit is your only possibility or that your traumatic inheritance is permanent. I believe in agency, choice and change, and poems might help do that work.
RR: What forces conspired to lead you to poetry, and to create these latest collections in particular?
EKG: Trauma Head, which came out at the start of December 2018, is a long poem memoir where I try to reproduce my messed-up psycho-emotional state as I healed from a vertebral artery dissection and stroke in my brainstem. I needed the record I kept of that year in order to witness my own changes. I knew I was so altered I wouldn't remember who I was as I healed. I felt so saved by the flimsy journal I kept, with its half thoughts and partial lines, and so excited to be well enough to turn back to poetry when I was better. Playing with the raw material was like a craft project, engrossing and intellectually curious.
RA: Kingdomland is a series of sequences linked by untitled, smaller, fragmentary poems. I am most interested in thinking about poetry in a way that doesn't foreground either emotion or intellect over the other. The majority of the poems came about in the last three years while I was writing a PhD and working with a number of visual artists.
A number of the poems hone in on violence, as you say—towards women, animals, ourselves—and I was inspired by some incredible books, including Maggie Nelson's Jane: A Murder, Nicole Shukin's Animal Capital, Selima Hill's A Little Book of Meat, Dorothea Tanning's Chasm and Ariana Reines's The Cow.
RR: At one point Rachael writes, unforgettably, "A bad husband loitering/ in the kitchen of my mind." It would be hard to mistake these poems as anything other than female experience distilled, transforming damage and violence through humour and metaphor, even while insisting that such transformation is not entirely possible.
There is a poem by Anna Akhmatova dedicated to her poems, which ends with the line (and I paraphrase from memory here) "You weren't a consolation—ever." Do you agree with Akhmatova, or does poetry hold some consolation for you?

EKG: Is there consolation to being human? Or female? Don't we just get through? Your poems, Rachel, contain the idea of weathering, surviving, withstanding, but only after recognizing the problem. And isn't the moment of witnessing the problem, via writing a poem, absolutely a concrete act, even if a drop in the bucket? I'm generally an optimist so I admit I do feel better after writing a poem, even about something horrible. Me, with my eyedropper draining a swimming pool!
PR: "Eyedropper draining a swimming pool" is a perfect metaphor for the act of writing. I'm caught by this tension, too: is my writing a consolatory act or just a survival strategy? Oftentimes I don't even know what I'm writing until it's all over. Nightingale came out of my long obsession with Ovid and The Metamorphoses, in particular what it means to change or to be changed.
Only later did I realize the collection was also about sexual assault, an act that causes a whole cascade of involuntary changes. But that's often what Ovid himself was writing about. In his version of the myths, people are often changed against their will, which is why I also think he wrote so often about rape himself.

RA: Writing as a consolatory act is probably something I'd want to resist, but I think that would be dishonest, because I do feel that poetry is an attempt at a kind of truth that I find consolation in. When I'm writing I'm showing me to myself, and I don't mean that I write truths, more the opposite of that; I can see when I'm performing some kind of thought or if I'm pretending to be settled on a certain issue to make a poem feel more complete or finished.
I believe in a kind of healthy ambivalence in poetry because of the ever-changing state of things, and this I can find consolation in. It's illuminating when you feel you're writing about one thing—as you say, Paisley, with your Nightingale—only to find its direction and intention was always towards something else entirely. The reason I love poetry so much is because it feels like the art form closest to thought in this way. It's like a train of thought, fragmentary and intersecting and nebulous and difficult to extract.

RR: What is happening in your respective countries that currently preoccupies you as a poet?

EKG: I was born and raised in Boston and became a poet in Canada so I feel...bilateral. And racism is a long-raging fire in both countries that is being oxygenated in terrifying ways again.
PR: Every day [in the United States] feels like a dumpster fire, only the fire is in my bedroom. I'm not getting a lot of writing done, frankly, because there's always another protest, another round of calls to make, another organization to volunteer time to. I'm just so constantly upset and infuriated that I'm a horrible person to be around right now.
RA: Ditto on the dumpster fire. It's hard to articulate the impact of the conservative government and Brexit on absolutely everything here. The damage that has been wrought by various intersecting powers like the uncontrolled right-wing media and Tories is being felt by everyone. There has been a kind of upsurge in the amount of visible racist, xenophobic, classist and transphobic dialogues that were always there but given less visible permission, all making the UK a pretty grueling place to live in at the moment.
RR: Whose poems are particularly vital for you right now?

EKG: I'm reading Hymnswitch by Ali Blythe, The Tribute Horse by Brendan Som and Ilya Kaminsky's Deaf Republic. None of these are shy books and all of them are boiling big questions into concentrated, intellectually delicious poems.
PR: I love The Tribute Horse! I find myself liking quieter, more meditative work right now—something that forces me to slow down. So I'm currently attracted to the work of Karen Solie, Alice Oswald, and Caitriona O'Reilly. I also always appreciate the work of Alice Fulton.
RA: I am reading Deaf Republic also, it's absolutely incredible. I am also reading and re-reading Grenade in Mouth, a collection of poems by Miyó Vestrini translated from Spanish by Anne Boyer and Cassandra Gillig, and really looking forward to Michael Earl Craig's Woods and Clouds Interchangeable. He's one of my favourite poets.
RR: If you could go back in time and give your young poet self some advice, what would you tell her?
EKG: Ask for what you need, clarify the terms, sink into the poems because they are truly the only free-form playground you have total control over!
PR: I'd congratulate her on traveling as much as she has been. And I'd tell her to travel even more.
RA: I'd tell her to read more and talk less. She talks too much!
RR: Thank you all for this incisive, thoughtful conversation that offers a measure of both consolation and inspiration.
Rachel Rose's most recent collection of poetry, Marry & Burn, received a 2016 Pushcart Prize and was nominated for a Governor General's Award. Her memoir, The Dog Lover Unit: Lessons in Courage from the World's K9 Cops, was a finalist for the Arthur Ellis award for best non-fiction crime book, 2018. A former fellow at The University of Iowa's International Writing Program, she is the Poet Laureate Emerita of Vancouver. (http://rachelsprose.weebly.com/)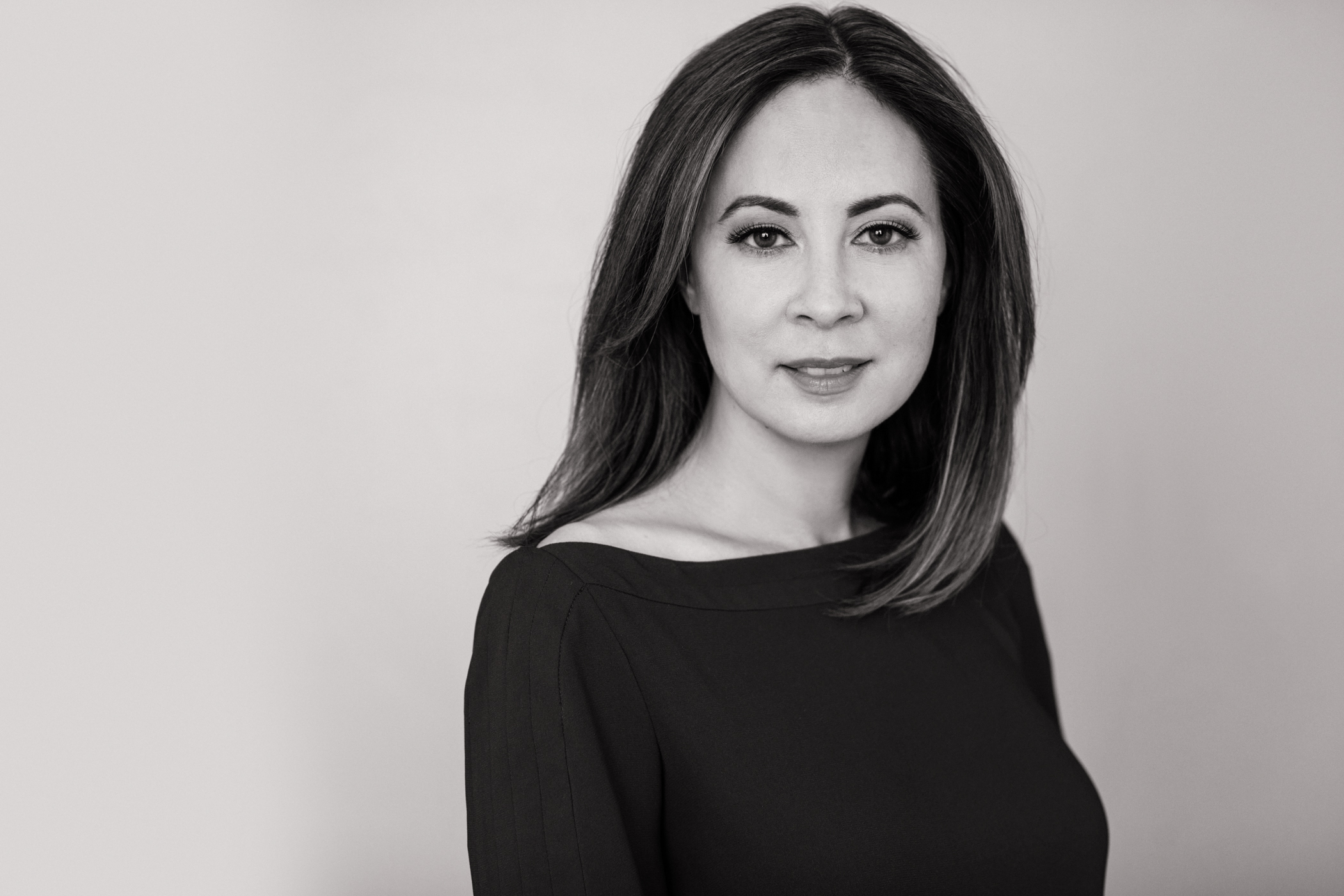 Photo credit Emily London.
Paisley Rekdal is the author of a book of essays, The Night My Mother Met Bruce Lee; a hybrid-genre photo-text entitled Intimate; and five books of poetry: A Crash of Rhinos; Six Girls Without Pant; The Invention of the Kaleidoscope; Animal Eye, which was a finalist for the 2013 Kingsley Tufts Prize, the Balcones Prize and winner of the UNT Rilke Prize; and Imaginary Vessels, which was a finalist for the 2018 Kingsley Tufts Prize. Her latest nonfiction work, The Broken Country, won the 2016 AWP Nonfiction Prize. Her newest collection of poetry is Nightingale. Her work has received the Amy Lowell Poetry Traveling Fellowship, a Guggenheim Fellowship, an NEA Fellowship, Pushcart Prizes, a Fulbright Fellowship, and various state arts council awards. She teaches at the University of Utah and is Utah's Poet Laureate.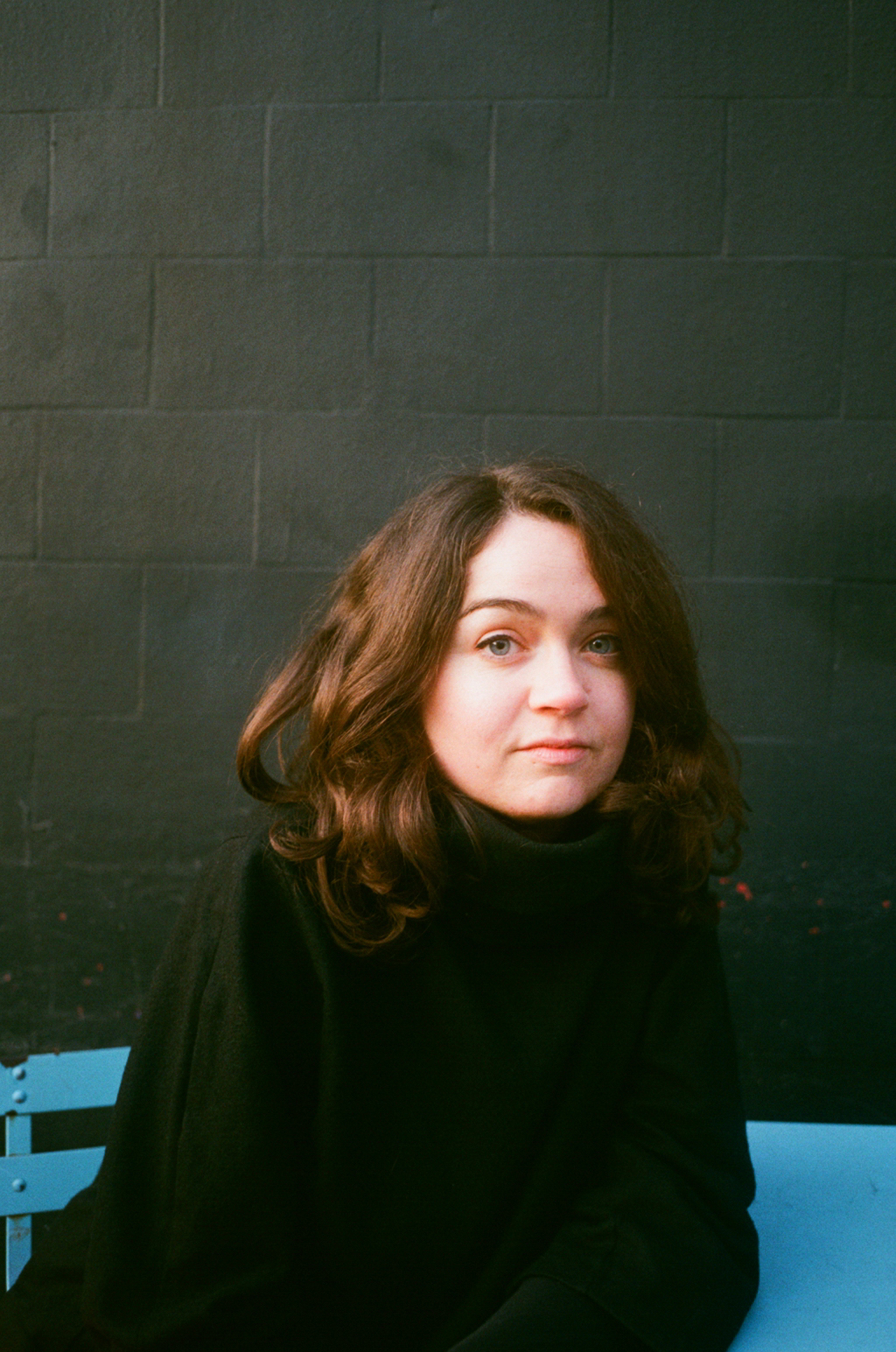 Photo credit Sophie Davidson.
Rachael Allen's first collection of poems, KINGDOMLAND, is published by Faber & Faber. NIGHTS OF POOR SLEEP, a collaboration with the painter Marie Jacotey, was published as a co-authored artists' book in 2017 by Test Centre. She is poetry editor at GRANTA and co-founder of poetry press clinic and online journal TENDER. She has received a Northern Writers' Award and an Eric Gregory Award.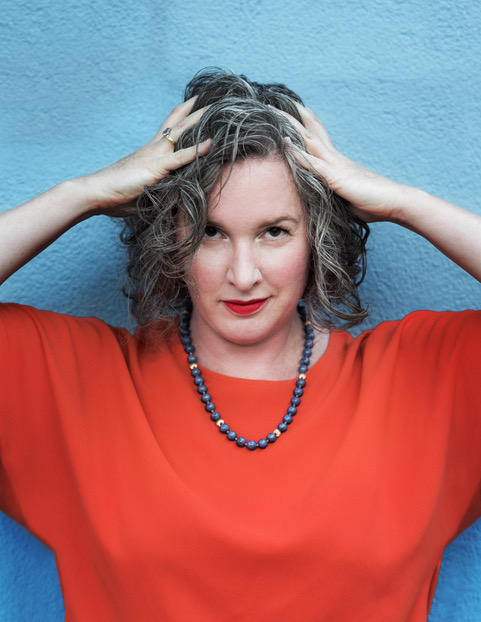 Photo credit Paul Joseph.
Elee Kraljii Gardiner is the author of the poetry books Trauma Head (Anvil Press, 2018), a chapbook of the same name (Otter Press, 2017), serpentine loop (Anvil Press, 2016), and the anthologies Against Death: 35 Essays on Living (Anvil Press, forthcoming) and V6A: Writing from Vancouver's Downtown Eastside (Arsenal Pulp Press, 2012). She founded Thursdays Writing Collective, a beloved non-profit organization, and through its ten years she edited and published nine of its anthologies. Her work has been shortlisted for the Robert Kroetsch Award for Innovative Poetry, the Raymond Souster Award, City of Vancouver Book Prize, and the bpNichol Chapbook Award. She is originally from Boston and lives on the unceded land of the Musqueam, Tsleil-Waututh and Squamish people in what is currently called Vancouver and she is an MFA candidate at IAIA.  eleekg.com