What to See at Montreal Fringe: Magnificence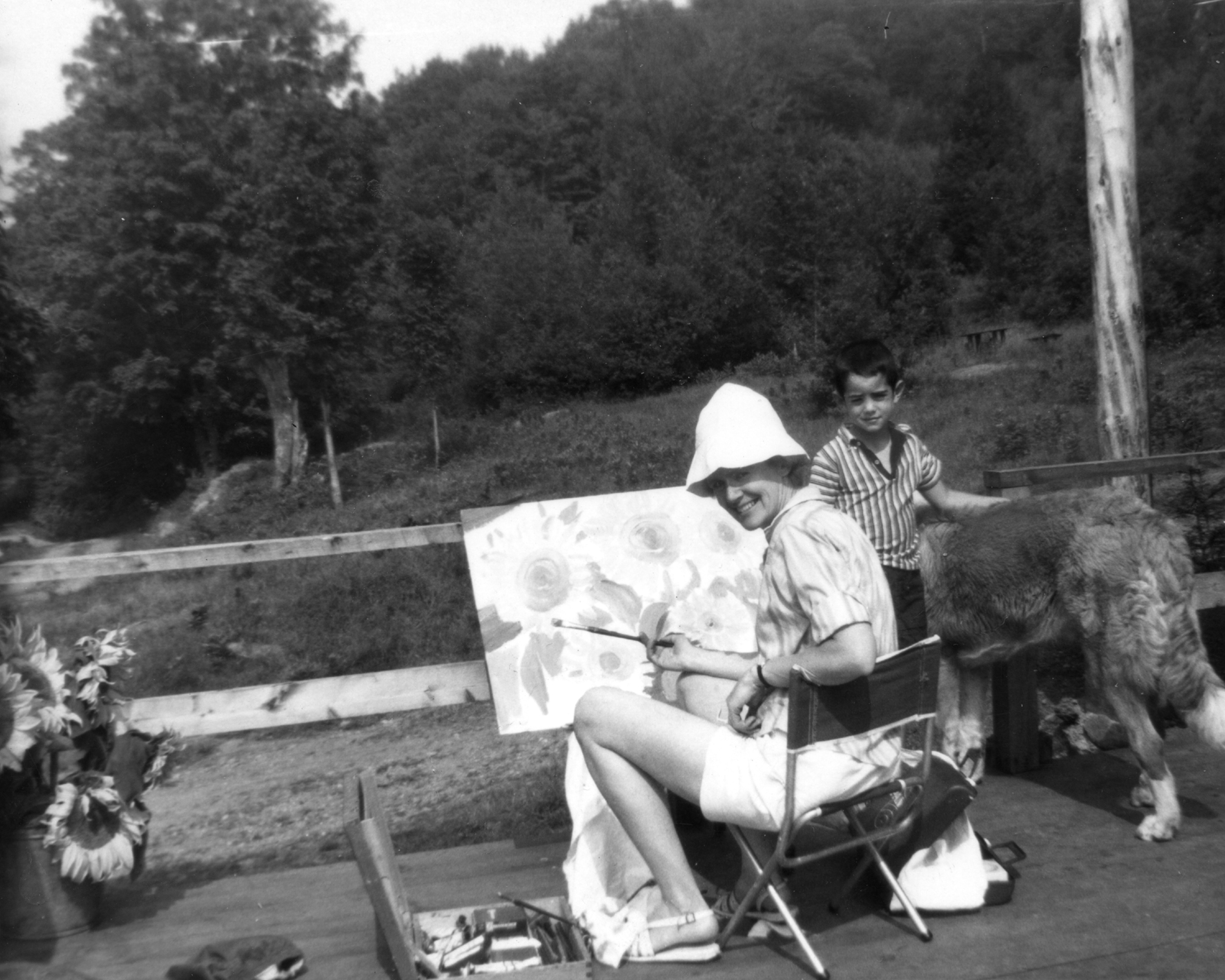 A young Keir Cutler frets about the Undead while his mother paints. (Credit: Adam Cutler)
Review: Magnificence, written and performed by Keir Cutler 
Directed by Paul Van Dyck 
At the Freestanding Room, 4324 Boul. Saint-Laurent, until June 16

It's good to see Montreal Fringe veteran Keir Cutler back after a three-year absence with his latest one-man show, Magnificence, which touches on the life and work of his late mother. More specifically, it's about her chronicling of an act of heroism carried out by an Indigenous woman in 1930s Mont-Tremblant.
May Cutler, who died eight years ago at the age of eighty-seven, may not be as much of a literary giant as Shakespeare, the subject of many of Cutler's previous shows. But her life story is certainly filled with fascinating details. She was Canada's first female publisher of children's books (including Roch Carrier's The Hockey Sweater) and the first female mayor of Westmount. Her 1967 memoir, Once I Knew an Indian Woman, was hugely popular at the time and was lauded by the New York Times: Cutler proudly flourishes a photocopy of the review during his show.
That book is now out of print (in the event of a re-issue, the title could probably do with a makeover), and one of the impulses behind Magnificence is to ensure its message lives on. But this isn't just a case of Cutler doing right by his mum. It's also about passing on the implications of its central event, a real-life act carried out by an Indigenous woman which, in its bravery and humanity, is, well, magnificent.
Cutler makes the audience wait before revealing exactly what happened, so I'll keep it under wraps here. But its impact on his childhood is something that still resonates with him half a century later.
He sums this up with an anecdote—partly amusing, partly troubling—in which his older brother makes him watch the 1922 silent classic Nosferatu. Cutler conjures up the effect this screening had on his five-year-old self with an appalled recreation of the famous rising-from-the-coffin scene. (Cutler is bald and towering, so it just takes a deathly stare and a splaying of his fingers to conjure up the monstrous Max Schreck.)  One of the blown-up photos Cutler displays is of him sitting, still haunted and anxious, next to his smiling mother as she happily paints in the garden. It was only when Mme. Cutler read her memoir to him, he tells us, that the horrors of that experience faded into the night.
It's a seemingly trivial incident, yet hidden in it is the point of Magnificence. Cutler's re-encounters with the tale of Mme. Dey, the woman his mother knew, got him through dark times and irrational fears; we surely need that gift from stories now more than ever. Cutler, an assured and mesmerizing monologist, convincingly sells this philosophy to us throughout this likable and big-hearted eulogy to stories and their tellers.
Editor's note: This is the first in a series of reviews of Montreal's arts festivals that Maisonneuve will publish this summer. 
Jim Burke is a freelance journalist who writes about theatre and dance for the Montreal Gazette. Originally from Manchester, England, he has written for several UK publications such as City Life Magazine, Manchester Evening News, Plays and Players and Metro. A playwright himself, he has written scripts for BBC Radio and for the stage in England, Montreal and Germany.
More information about this show, and about the Montreal Fringe theatre festival, can be found at montrealfringe.ca