Making the Switch: Delia Warren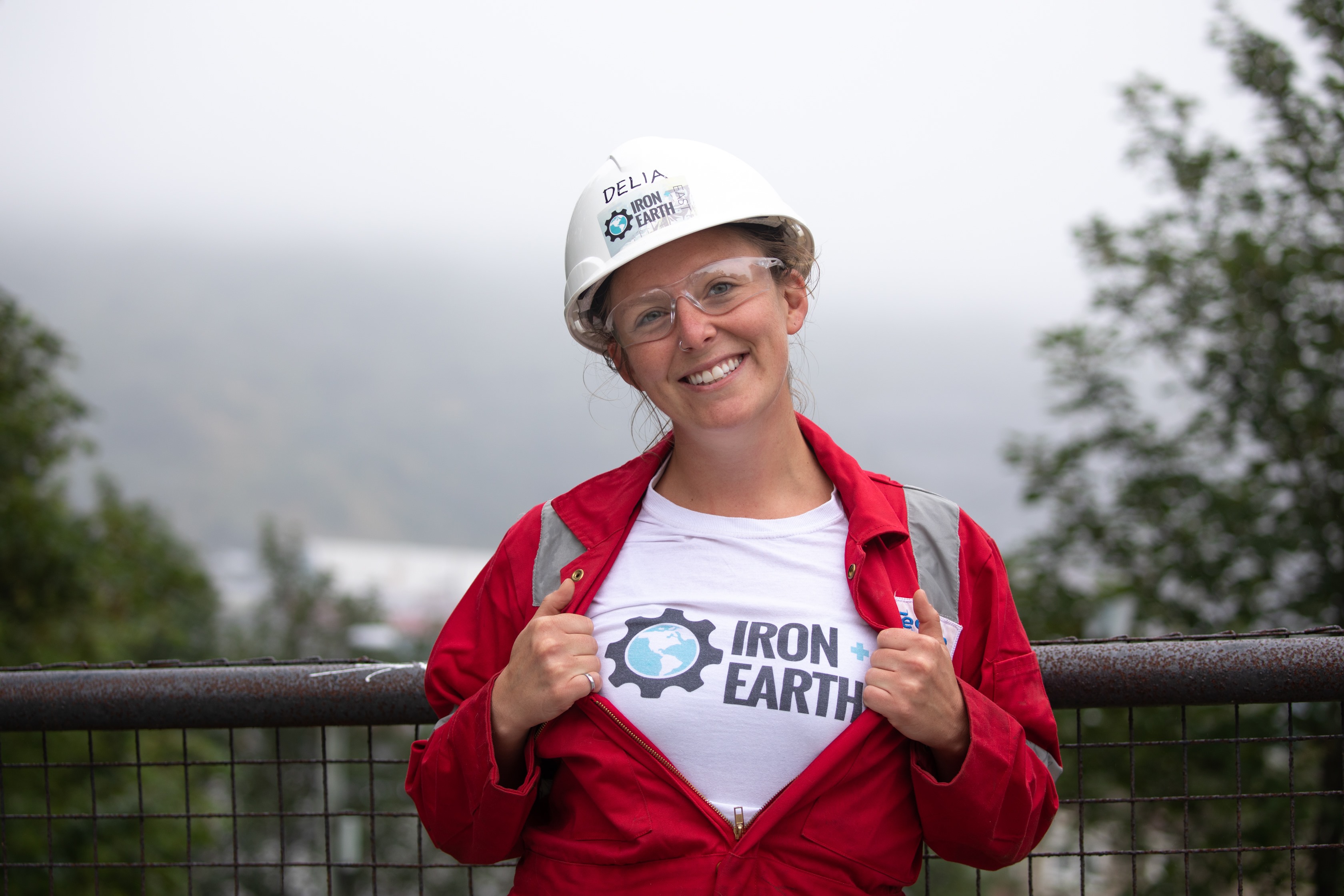 Delia Warren has been worried about climate change as far back as she can remember—certainly before high school, which was when, as she neared graduation, a plan began to take shape in her mind. 
Growing up near the ocean in St. John's, Newfoundland, had given her a fascination for marine technology, and she became especially interested in the great potential for offshore wind power. So, she planned her education around it: she would put her math skills to use in an engineering degree and then work in renewable energy. It was only after she enrolled that she realized that was impossible. There were no courses in renewables, and when she graduated, all the jobs were in oil and gas. So she began doing the polar opposite of what she wanted.
It took dogged determination for Warren to eventually make room for herself in a small industry riddled with difficulties. It required her to keep her original dream in mind at every life turn, even the most discouraging ones. Now, as that's finally paying off, she's hoping to help bring Newfoundland along with her in the same change.
Warren tried everything to leave the oil industry, including simply quitting—twice. After graduating from the Memorial University of Newfoundland in 2009, she moved to Scotland to work in offshore oil. She worked as a structural engineer for the company Technip. The first time she quit, it was to travel through Asia, Australia and South America with her partner. That plan was supposed to culminate with Warren getting a job in renewables, but it didn't work out exactly as expected.
"It was a different time and the opportunities just weren't there," she said, especially since she didn't have any experience in the field—that foot in the door that was nearly impossible to get. For a moment, Warren seemed to get lucky; she accepted an offer to go back to work for Technip in France, this time to work on an offshore wind turbine project the company was developing. But the project fell through due to cuts, and Warren went back to working in oil.
In 2014, her French visa expiring, she accepted a job offer with the same company at home in Newfoundland. But oil prices had just begun to drop, and the industry was becoming unpredictable. In June 2016, after months of pressure to put in extra work hours, she joined thousands of other workers who lost their jobs.
Warren, then thirty-one, saw another chance for change. She recognized that most of the skills she had built in her seven years as an engineer were directly transferrable to renewable power technology—the same rules apply no matter what type of structure is being designed. She decided to try to help the industry grow in Canada.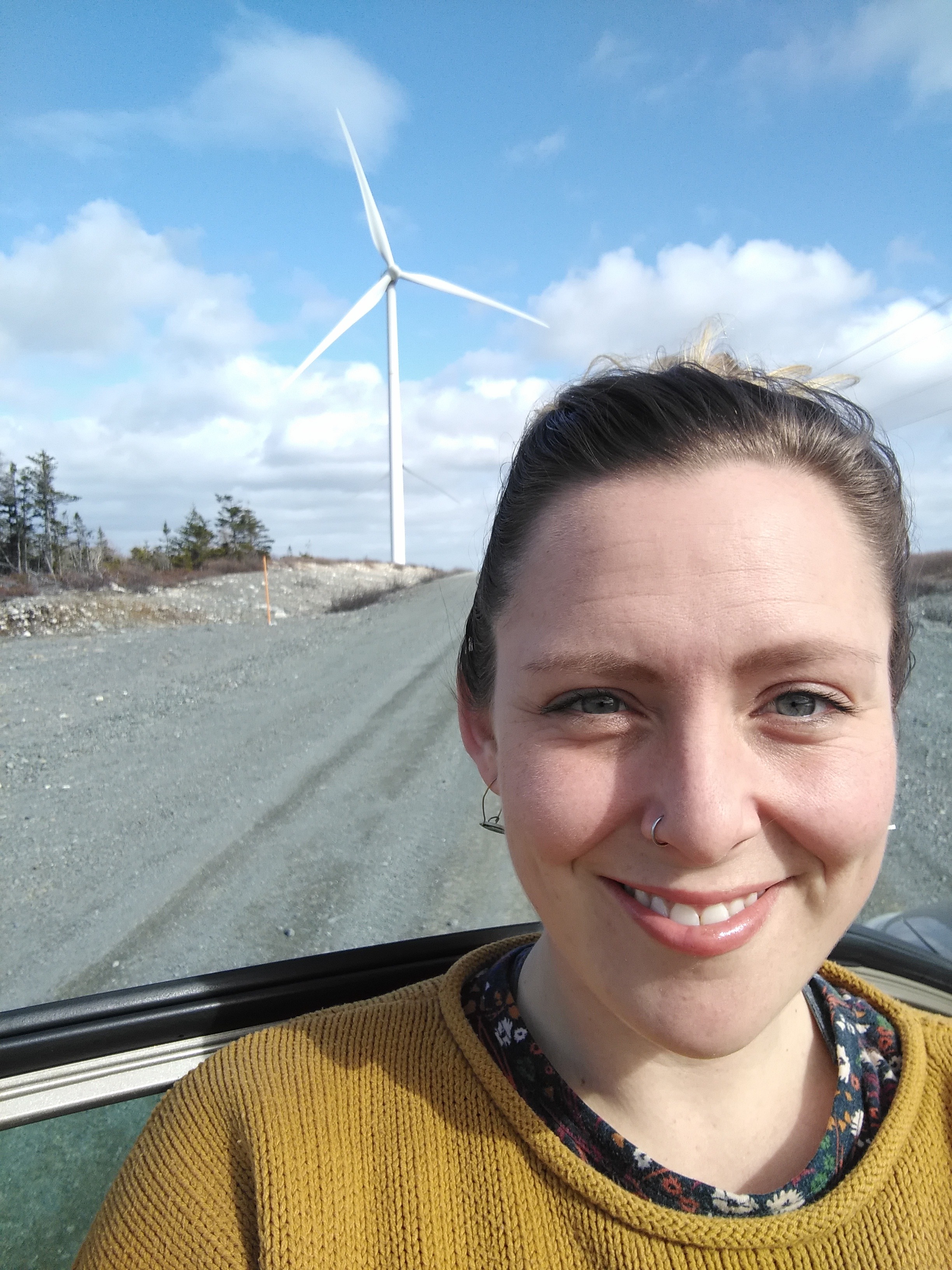 In July, about a month after getting let go, she started volunteering for Iron & Earth, a national organization (though founded in Alberta) that advocates for the retraining of oil and gas workers in renewable energy. That fall she became the director of their Eastern chapter and, a few months later, part of their national board of directors. She also began a master's degree in business administration, researching alternative energy generation.
The clean break of the layoff seemed to help Warren finally make the transition she'd always wanted. In the end, the two fields—oil and clean energy—felt too incompatible to engage with at the same time. "It's not because I wasn't allowed," she says. "It was partially because I felt like a hypocrite, and partially because I was really busy, especially before I left the industry."
Warren travelled across Newfoundland with Iron & Earth East as part of a speaker series tour about fighting wind power misinformation; researcher Nick Mercer, a friend of Warren's, had found misconceptions to be an important obstacle to wind energy development. She was particularly inspired by a trip to Goose Bay, Labrador, a place facing complex energy challenges. The area is home to two large hydroelectric projects, but they mostly deliver energy to Newfoundland and Quebec, leaving some local communities with no access to it. "A lot of people were keenly interested in the opportunities," she says, "the potential for Indigenous communities to decrease their diesel dependency and obtain more energy independence."
In the last two years, Warren has co-founded NL Energy Action Research Network (NLEARN), a forum for researchers, policymakers and the general public to share information about sustainable energy. Through that group, she's also co-organizing a conference around the theme of decarbonization, open to the public, taking place this summer. 
After making the leap of faith, it seemed that Warren's plans were finally aligning in a way that had once seemed out of reach. Last January, she landed a job at a renewable energy company named Solar Wind Energy, based about two hours away from St. John's. The company does solar panel installations, operates small- to medium-sized wind turbines and offers a whole range of products and services like LED lighting. There, she works on design, assists with project management and works directly with clients and subcontractors. She works mostly from home and gets to travel all over the province to oversee projects. She met her employer through Iron & Earth.
"It all seemed very organic to me," she said. "It all kind of fell into place." Warren still envisions the great promise of large offshore wind turbines. She continues to work on behalf of Iron & Earth, trying to convince trade colleges to open wind technician programs in the province. She is taking her last MBA course this summer, before more new beginnings—for one thing, Warren is expecting her first child this August. It was a decision that she and her partner had talked about for years, finding it hard to make.
"I realize that the world we know is not going to exist in the next ten to twenty years," she said, "Things are going to change, and most likely for the worst, unless some significant changes happen." But when she thinks about it, she says, the idea of bringing a child into the world only makes her more passionate, more driven to fight climate change. "For us, it became more important to make sure there were people with conviction in the world and try and raise our child the best way possible to face the challenges the future is going to bring."