Making the Switch: Nick Kendrick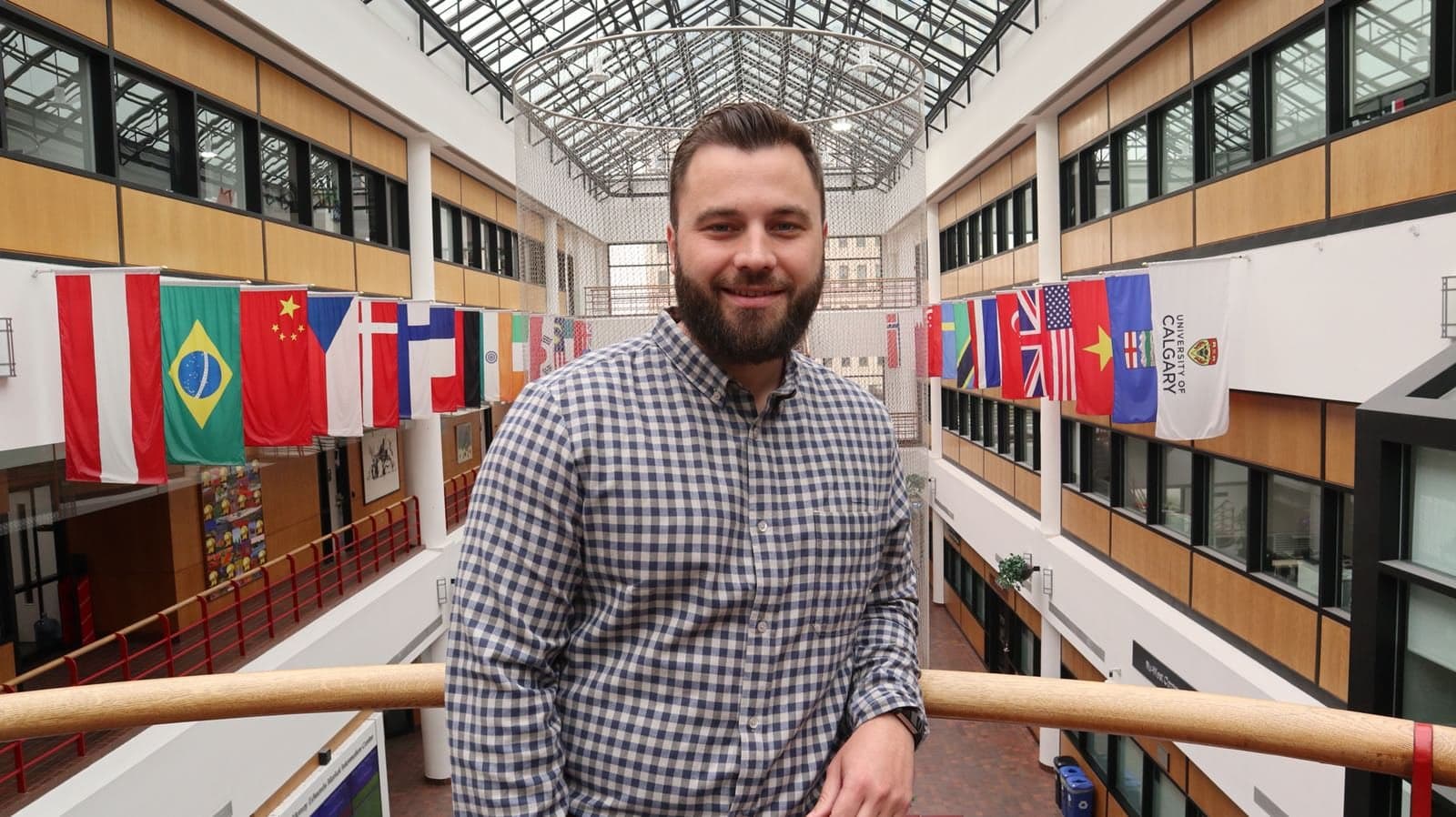 Originally from Stewiacke, Nova Scotia, Nick Kendrick jumped in a Volkswagen Jetta with a friend in 2013 and drove all the way to Alberta and its oil. He had tried a variety of jobs and had grown tired of always being short of money. He thought that, in the west, he would find the comfort and stability he had hoped for.
But soon after Kendrick got started in the industry, the price of oil began to drop, and colleagues were losing their jobs. He realized the time had come, yet again, to readjust and stay ahead of the curve. Now he's studying sustainable energy.
Like many millennials navigating this tough economy—for whom endless adapting and "upskilling" can feel like a full-time job in itself—Kendrick envisioned his career very differently at first. He had initially considered going into social work or the police force, and studied Criminology and Sociology at Halifax's Saint Mary's University. But by the end of his degree, he was certain those weren't the right choices for him.
He went backpacking, visiting Thailand and Vietnam. He lived in Australia for about eight months, where an uncle helped him find a job as a twenty-four-hour aid worker for people with disabilities. He found it rewarding but difficult, even on his days off. "There would be lots of days where I would leave the support work position and be worried about the client," Kendrick says. "You just get really emotionally attached and hope they're okay, or I'd worry I might do something wrong." He eventually left the job, but the experience stayed with him.
Back in Nova Scotia, after a stint as a decorative concrete artist (where he carved designs on garage and patio floors), Kendrick's student loans were looming and he decided he wanted to build a more stable career. He had been hearing about the booming oil industry out west, how workers were always needed and quickly promoted. So, in 2013, he and a friend handed in their two weeks' notice and began their drive. 
Plans were vague—while on the road, Kendrick phoned every person they could think of who could welcome them. One was an uncle he had never met before, who lived in Edmonton and who helped him get a job at in oilfield waste management. It was muddy; Kendrick spent his days in overalls and safety glasses, unloading vacuum trucks carrying sludge from the mines. 
About a year later, he went to work at a tailings pond in Fort McMurray for the same company—he moved up north to help commission the new plant. He became a control panel operator there, working twelve-hour shifts at the back of the mine, connecting with field operators on radio and keeping track of equipment. 
Kendrick's favourite part was that he could take his mind off work after his shifts. "I liked that peace of mind," he says. "And the pay was, at the time, the most money I've ever made."
Kendrick would fly to Red Deer on a regular basis to visit his girlfriend, Rylie. But, on top of growing instability in the industry, the shift work began to pose problems, even after they moved in together. They barely saw each other during the day and sometimes could go two to three weeks without coinciding time off, as Kendrick's schedule could fall on weekends. They also lived far from family. By the end of 2017, Kendrick started thinking about going back to school; perhaps getting formal education in the energy sector would finally give him the long-lasting, truly stable career he kept seeking. 
The couple planned to go travelling first, and they did, getting married in Bali. When they came back, they moved to Lethbridge, Rylie's hometown, and Kendrick tried again to find work in oil. He couldn't—and suspected his limited experience didn't help. 
At age thirty, he finally made the jump he had thought about, registering for a Master's in Sustainable Energy Development at the University of Calgary. It didn't necessarily feel, though, like a complete reversal. He knew he wanted to stay in the energy sector and didn't mind whether that meant working in oil or renewables. Kendrick says he does care deeply about getting involved in Canada's transition to cleaner energy—but he believes avoiding available jobs in oil won't make the industry go away. To him, it just means that somebody else will fill those positions. "Everybody needs to pay their bills," he says. 
If he doesn't find a job in renewables, he says, he'll find other ways to help. As part of his degree, he's been working on a project with Iron & Earth, a nationwide organization providing training in renewable energy for oil workers. He thinks he can help other people who are making moves similar to his.
He's been researching regions where retraining programs would be helpful—areas best suited for renewable power technology, and communities where oil and gas workers are struggling to find jobs. In Wabamun, west of Edmonton, for example, TransAlta has been transitioning its coal plant to natural gas after facing pressure from the previous NDP government. Although some employees are expected to keep their jobs, about 240 of them already have been let go, without counting hundreds of workers who took voluntary layoffs. Union representatives expect even more people, about 130, will lose their jobs in the next year.
Kendrick has even been working with the next generation; he volunteers with a charity that offers sustainable energy education at schools. He gives workshops on renewable power to kids in grades four to nine, bringing with him solar kits that students can test on their own by powering lights and a music box. He talks about the relationship between environment, energy and how it affects people's lives. When it comes to discussing the touchy subject of oil, he tells them it's part of the reason Alberta has nice schools and could offer jobs, but that "we're trying to find better ways that don't impact the environment so heavily."
Kendrick isn't sure where he'll end up now that he's completed the bulk of his courses. He's coming out of his master's program with a more complicated view of renewable energy—he believes Canada is lacking a lot of the infrastructure necessary to make the shift. So, he's staying open to another plan: if a career in renewables doesn't happen, he'll work to make the oil industry more sustainable through better environmental assessment and waste management practices. "There are no easy answers," he says.
Editor's note: This is the third in a series of profiles about Canadian workers who have made the leap from the oil and gas sector to renewable energy.