Making the Switch: Brandon Sandmaier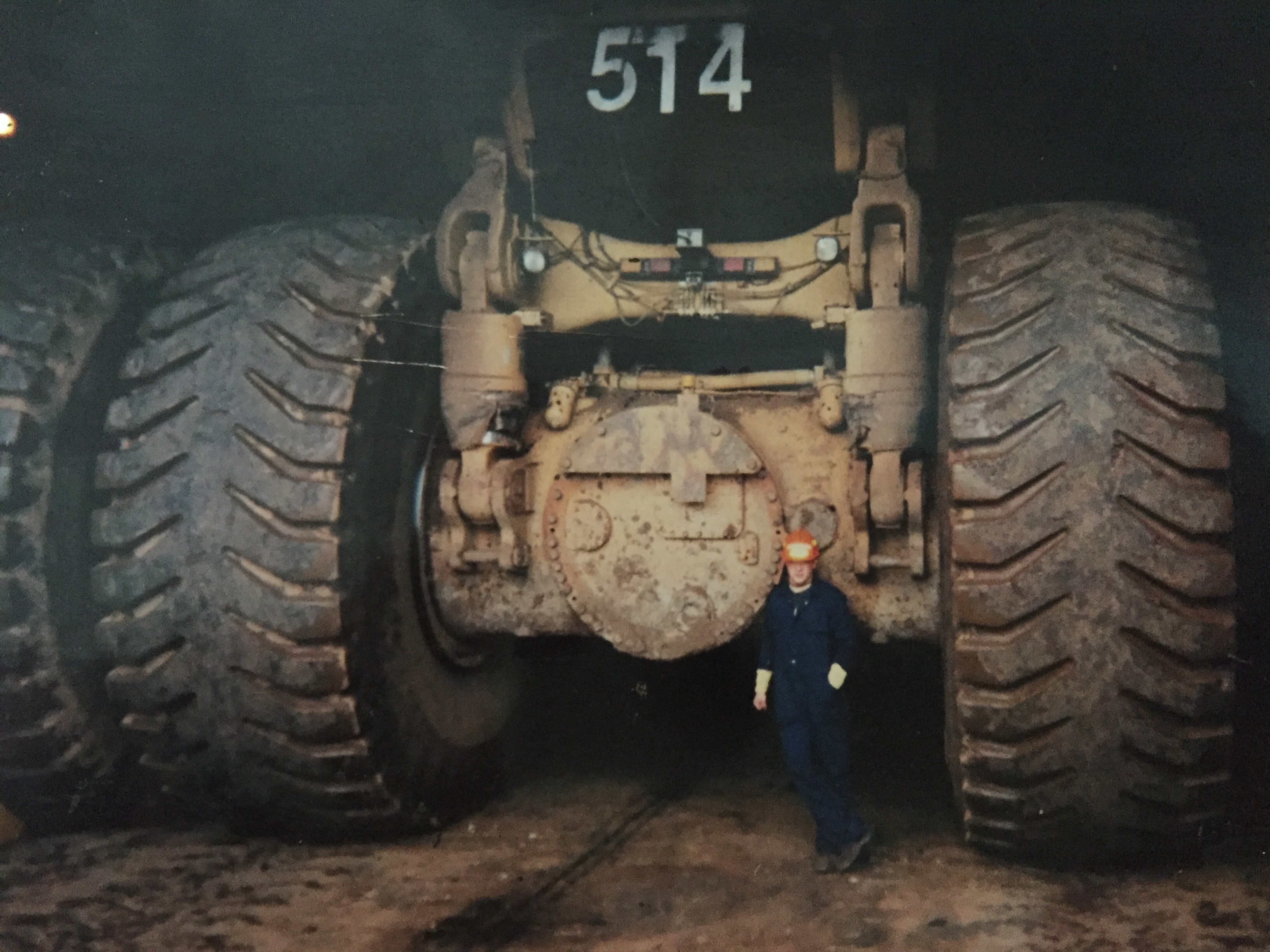 When you ask Brandon Sandmaier about himself, he always answers in the plural form. So, for example, when he talks about the drastic changes to his career, he says, "it was a shift, a big decision for us." 
In the last few years, Sandmaier has gone from repairing heavy equipment at one of the country's biggest oil mines, in Fort McMurray, to co-founding a solar energy company in Alberta. But it wasn't just a job switch; it was a much larger transition that he could only pull off with the help of many family and friends.
It was in 2014 that Sandmaier decided to change course. He had spent the past decade repairing gigantic machines used for oil production, working for companies like Syncrude and Myshak. His father had spent almost thirty years in the same industry, working his way from heavy equipment technician to upper management. 
"The industry connections he had were helpful, and that's how I knew to make money," Sandmaier said. "I understood what he did, and I thought it would always be a useful career to be in."
Sandmaier was content during that decade. His job allowed him and his young family—his wife Jaclyn and two kids at the time—to live comfortably. They took vacations every summer and enjoyed regular trips to the Rockies. But the job also required him to spend hours bent into awkward positions to replace equipment parts, hammering, welding, breathing solvent fumes, in all kinds of weather and usually without gloves. He worked ten to twelve hours a day and sometimes weekends. Sandmaier wondered if he would be able to keep at it for much longer.
"It was very hard on my body," he said. "I wanted to move into something that was different." He was also getting the feeling, he said, that he wanted to do something more meaningful. "I'm grateful for the work I was able to do as a tradesperson," he says, "but I think I just wanted to challenge myself."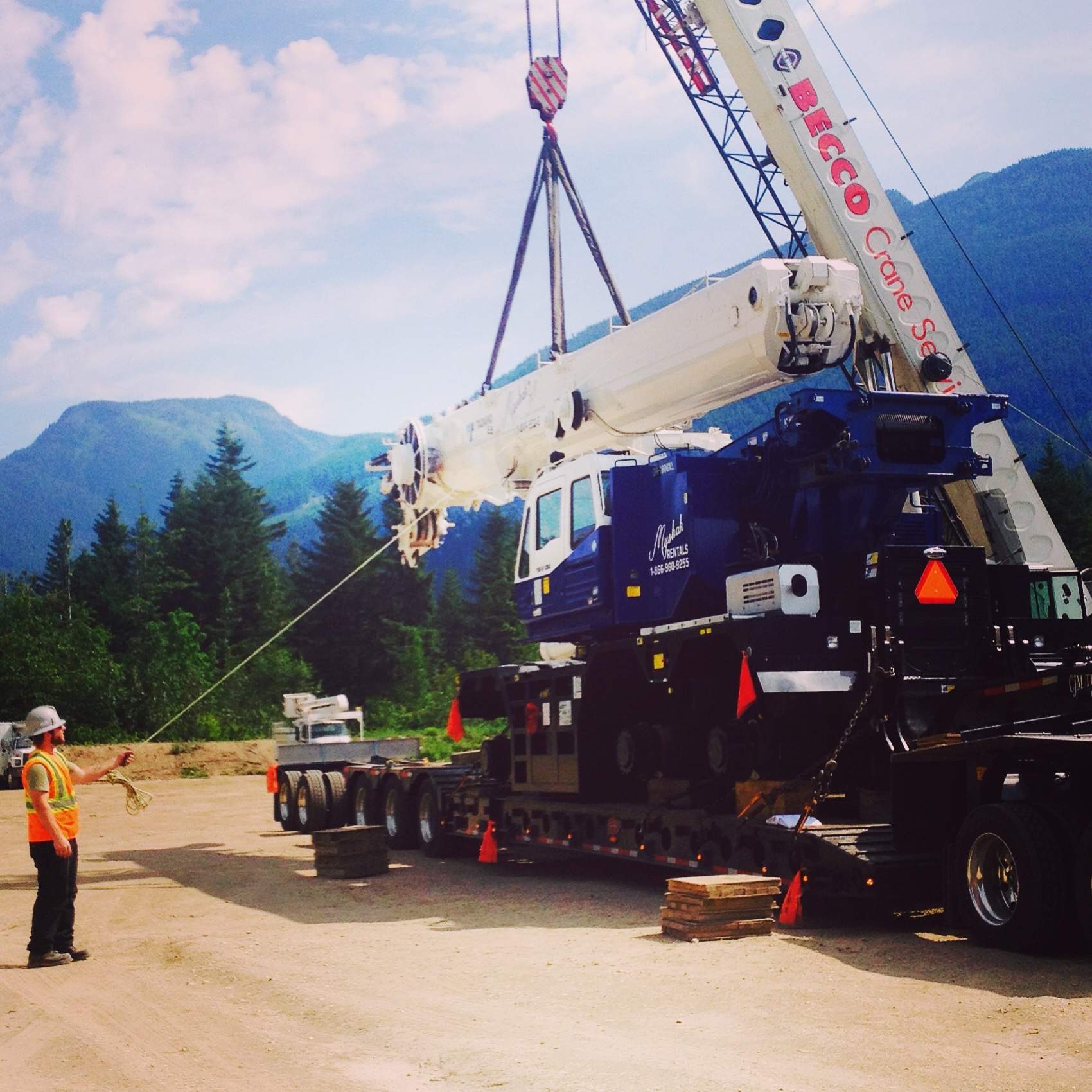 So, at the age of thirty-one, he decided to go back to school. He registered for a full-time Alternative Energy Technology program at the Northern Alberta Institute of Technology (NAIT). The move felt especially risky because Jaclyn was pregnant with their third child. 
Workdays became increasingly long. Sandmaier was at school all morning and afternoon, was busy with the kids until their bedtime, and then would sit with school assignments well into the night. He would wake up early the next morning to start over and sometimes worked on the weekend.
To add to the strain, the green energy sector in Alberta offered very few opportunities at the time. Oil prices had just begun to drop and, for workers, real signs of trouble were a few months off. NAIT couldn't guarantee that local jobs would be available in Sandmaier's chosen field. "My wife and I were pretty confident we had to move to BC or Ontario, where the [clean energy] industry was a lot more robust."
In the end, this wasn't necessary. They stayed in St. Albert, where Sandmaier founded Generate Energy with a classmate, Jeremy Frentz ("he is the introvert and I'm the extrovert," Sandmaier told me). As students, they had discussed the idea of founding a renewable energy start-up, and they installed the company's first solar panel almost immediately after their graduation in 2016. 
Today, the company designs and installs solar panels for residential, commercial and municipal buildings, offers LED lighting retrofitting (switching a whole building to LED) and installs energy monitoring equipment. It employs several NAIT graduates from the same program its founders attended.
Oil work wasn't the only tradition in Sandmaier's family; his mother and grandmother had a flower shop for twenty-five years and later owned a restaurant, while his grandfather founded a glass business that is still operating in Westlock. Now he was able to draw on this legacy of entrepreneurship. It also inspired him—the possibility of having more flexible hours and especially the chance to have his "ideas come to action." During the first years of Generate Energy, Sandmaier asked for business guidance from aunts and uncles, needing help with everything from payroll to marketing. He knew the technology, but starting his own business opened a whole new world of things he didn't know.
Finances were difficult at first. Sandmaier couldn't receive a salary and he regularly worked on the business' bookkeeping late in the evening. The family had to sell a property to finance the new company, and parents helped with loans. Jaclyn took on occasional part-time jobs to help make ends meet. But eventually, it all paid off. In 2017, Generate Energy merged with another business to become part of the Vital Group of Companies. Sandmaier became an employee while still holding some ownership, which meant a regular paycheque and no more paperwork in the evenings.
That doesn't mean the risk has all gone away. Although Generate Energy has seen steady growth—Sandmaier says it has doubled its revenue each year—he worries about the changing political climate in Alberta. Not that he sees the solar power industry going away; on the contrary, he believes that one day it will be so firmly established that politics won't be able to seriously harm it. But he suspects the change of government means the industry might plateau for some time. Newly elected Premier Jason Kenney's first order of business was to scrap the provincial carbon tax, which subsidized green initiatives, including the renewable energy industry. Generate Energy has already seen many clients back away from contracts due to rebate cuts.
"We have a lot of projects already lined up for the summer, so it's not affecting us immediately," Sandmaier said, "but in the long term, it's going to play a factor."
At work, Sandmaier sometimes does fieldwork—quality checks and the occasional solar panel installation. But he spends most of his time in the office and meeting with clients, which he says is one of his favourite parts of the job. 
"Every client that I speak with, they have a real passion for it," he says. "There are not that many people that I speak to that say 'Ah, solar? I don't want any of that!' They might not understand it, but they're definitely inquisitive about it and most of them are very passionate."
Sandmaier still has friends and family working in oil and closely related industries. In fact, his brother works at the same company Sandmaier used to, doing the same trade. Conversations with his brother and parents about the career change were at times confusing—renewables were unfamiliar territory. But, he says, his family was supportive from the beginning.
When it comes to old friends, however, Sandmaier says he gets all sorts of mixed responses when the subject of renewables comes up. "Some people have wanted to invest in my company because they find it so valuable and interesting," he said. "I have other people that, we don't see the same [way] on climate change and the need for renewable energy. They like burning fossil fuels. It's their livelihood." But they've found a way to keep those conversations in good faith, he says. "We can disagree on points but we're still friends."
The career change ended up affecting Sandmaier's life in other ways that he hadn't predicted. The NAIT program and learning the ropes of the new business taught him, along with the rest of his family, a lot about climate change. It affects the way he and Jaclyn vote and what they teach their children about sustainability. "I like working with technology," Sandmaier said, "but it also has the co-benefit of being a technology that actually benefits the livelihoods of my kids in the future." It's a new family legacy.
Editor's note: This is the first in a series of profiles about Canadian workers who have made the leap from the oil and gas sector to renewable energy.