POP Montreal 2019: Maisy's Picks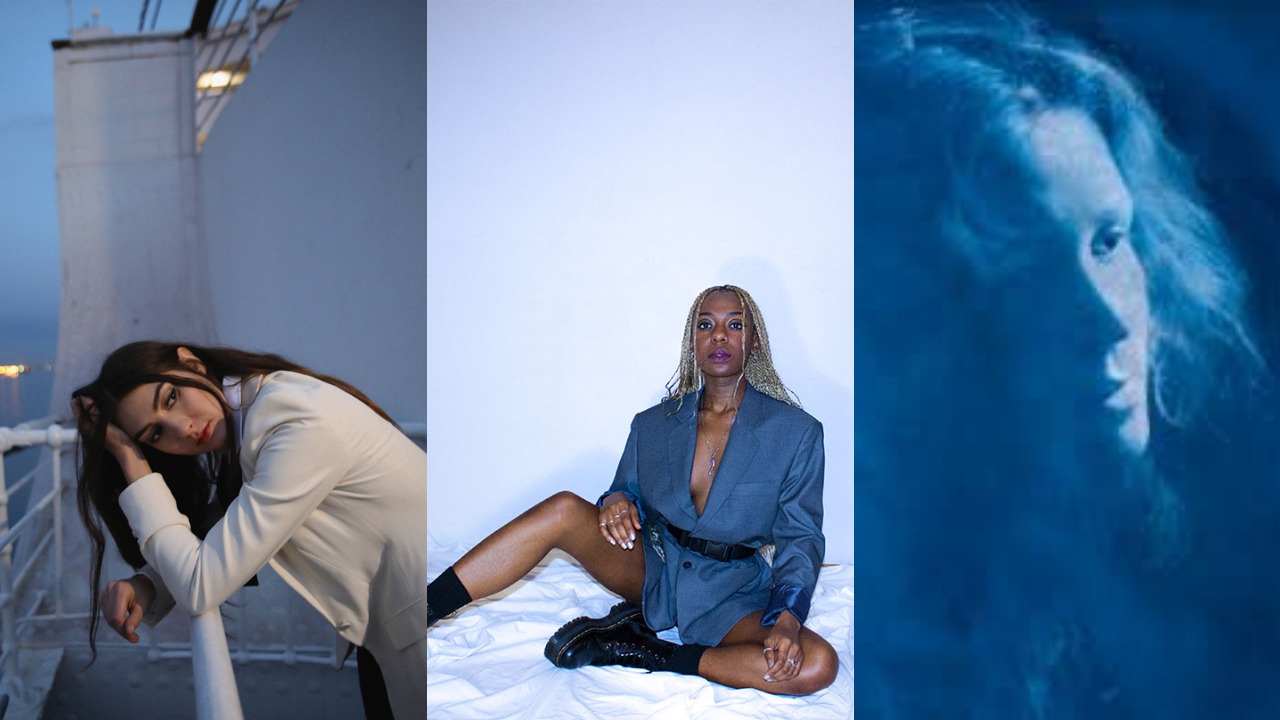 Weyes Blood, Debby Friday and Fiver.
From grand soft-seat theatres to skateparks, from folk to noise and everything in between: POP Montreal's 2019 programming is as expansive in geography as it is in sound. Looking for a foothold in a seemingly endless expanse of options? We've got you covered with a guide for a week of immersive shows and sounds.

Wednesday, September 25 

Li'L Andy + Gigi French + Rae Spoon 
La Sala Rossa 
A true hat trick: the festival kicks off with a thoughtful program of songs and stories at La Sala Rossa. Rae Spoon, a ceaselessly creative and productive singer-songwriter, the incendiary jazz-funk throwback Gigi French, and Li'l Andy, a lauded figure of underground country music, all arrive at the festival with new records under their belts. These three artists are vastly different in sound but united in lyrical ground: thoughtful songs about the everyday moments that bind us to the extraordinary. 
KOKOKO! + invités
Piccolo Rialto (Late Night)
The Democratic Republic of Congo's preeminent party-starters KOKOKO! kick off POP's late-night series in the basement of the Rialto. Dancing on a Wednesday does a body good. 
Thursday, September 26 
Fiver + invités 

Casa del Popolo 
Simone Schmidt of Fiver is one of Canada's most formidable writers, a rare performer whose songs pack dense stories of inequity and lost histories into smooth folk melodies. Recent live performances have seen Schmidt backed by the Atlantic School of Spontaneous Composition, an all-star group of musicians who tug at the seams of her songs to tease out new edges of sound and meaning. 
Moor Mother + Jerusalem in my Heart 
Cinéma L'Amour 
The highlight of this year's programming at the venerable pornhouse Cinéma L'Amour: a one-two punch of local audio-visual freaks Jerusalem in my Heart and Afrofuturist legend Moor Mother, whose latest work combines industrial beats with sharply sung poetry. 
Friday, September 27 
Debby Friday + DREGQUEEN + invités
Mile End Skatepark 
Post-punk goths DREGQUEEN and rising noise star Debby Friday anchor POP's rush-hour showcase at the Mile End Skatepark, at Saint-Laurent and Van Horne. Amid a week filled with inspiring lineups and exciting venues, this early evening tip-off could be one of the festival's best. 
Weyes Blood + Helena Deland + Markus Floats 
Rialto 
Much has been made of the influences on display on Weyes Blood's latest record Titanic Rising, from the Carpenters to Lennon. But Natalie Mering's songs are thoroughly of the moment: she sings of relationships ("Is this the end of all monogamy?") and climate anxiety ("Running on a million people burning / Don't cry, it's a wild time to be alive") with a too-good-to-be-true voice. Her headlining set at the Rialto—where she'll be preceded by up-and-coming locals Helena Deland and Markus Floats—has been the talk of the town leading up to the festival. It promises to be worth the hype. 
Saturday, September 28 

Jess Sah Bi & Peter One 
Rialto Hall 
For some time not too long ago, Jess Sah Bi & Peter One was among the most popular acts in West Africa. Three decades later, their debut record Our Garden Needs its Flowers holds up—thoughtful, patient songs set to a timeless blend of American and West African folk music. For those looking for a more contemplative Saturday evening, this performance is a must. 
Look Vibrant and invités 
Diving Bell Social Club
Look Vibrant sounds a lot like a few very good bands that could never play a venue as small as the Diving Bell Social Club—Deerhoof, Dirty Projectors and Vampire Weekend come to mind. Their songs are colourful and rhythmically agile, tightly wound rock tracks with a confident pop sensibility. Catch them while you can in such an intimate space—it's not hard to imagine these songs soon filling rooms with ten times the capacity. 
Sunday, September 29 
Mavis Staples + invités
Rialto 
What a treat: an opportunity to see the living gospel firebrand Mavis Staples. A remarkable voice, an uncompromising point of view. Not to be missed.