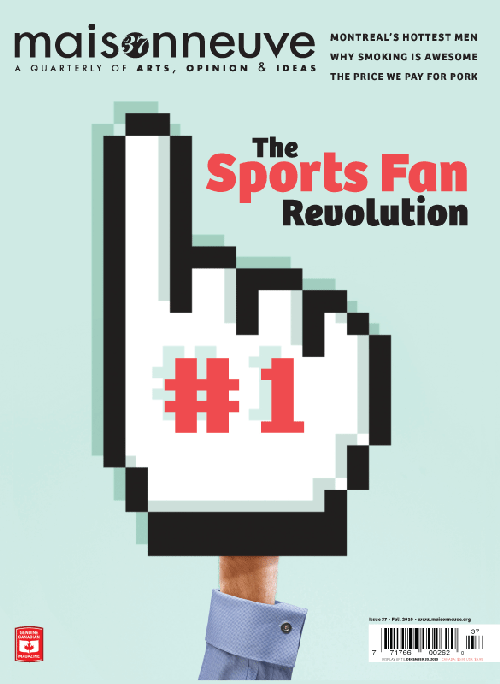 Our Fall 2010 Issue
What you can look forward to in Issue 37, on newsstands September 24.
The giant foam finger—a stadium staple as iconic as hot dogs and overpriced beer—relays a simple message: we're number one! But, as Alex Hutchinson argues in "The Crowd Goes Wild," the blinking cursor may replace the foam hand as sports fans' definitive tool of expression. The internet, where fans can do everything from swap stats to speculate on players' love lives, now sets barside gossip in digital stone, and web-smart athletes are actually talking back—bringing the field that much closer to the nosebleeds. After all, could the foam finger ever really capture the breadth of sports enthusiasts' doubt and adoration? Few novelty items can quite communicate sentiments like, "I will always love you, except if you blow the playoffs." Or, "You're the reason my son does steroids." Or even, simply, "What the hell were you thinking?"
Also in this issue:
Christopher Szabla on the violent rise of computerized reality.
Tristin Hopper on the last of Canada's lighthouse keepers.
Madeline Coleman teaches you how to start a loft venue.
Mark Mann on how to smoke.
Sheila Heti calls for the end of Method acting.
Marit Mitchell hunts for ethical pork.
Isabelle Paré on the fight to save Montreal's unique typography.
Christopher DeWolf goes drinking with journalism's old guard.
All this, plus the Book Room, the Music Room, a photo essay by Nick Bostick, fiction by Sean Michaels and poetry by Julie Bruck.