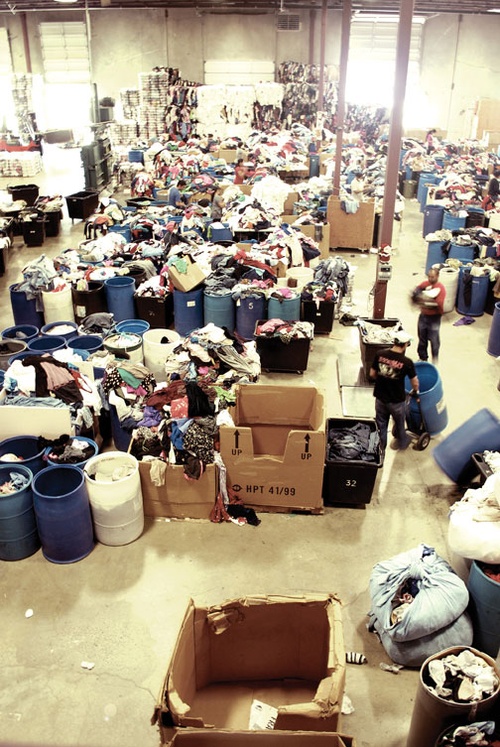 Cast Off
Buying vintage clothes isn't as ethical as it seems.
Workers sort clothing at a rag house in Surrey, British Columbia. Photograph by Candice Vallantin.
Used clothing provides an unflattering glimpse of the human condition. Shit, money, misspelled love letters and lots and lots of drugs: these are some of the choice finds that Mark Frost regularly discovers in his quest to stock Divine, a small chain of vintage stores in the Canadian prairies. "People stash drugs in their pockets and, for the most part, people who are doing drugs become forgetful," Frost says. Once, he found $500 in cash rolled up with an elastic band, forgotten in the front pocket of a grey men's overcoat. "I've probably seen twenty thousand overcoats," he says, "but I remember the colour of that one."
Sometimes, when Frost comes across used diapers—"whether adult or baby"—he wonders: Who on earth thought it was okay to donate this to charity? And ...