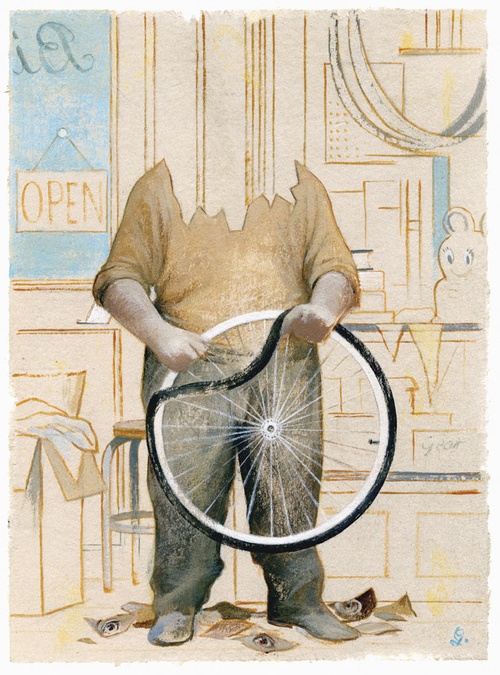 Great Expectations
Five years ago, Rob was attacked and left for dead. That day has haunted him ever since.
Illustration by Gérard DuBois.
"All stories need a beginning," Rob tells me. His begins in the summer of 2004, when he opened a bike shop in Toronto's east end. Rob had run shops before in other parts of town, and within months Bobby's Cycles developed a regular clientele. His personal life, however, wasn't going as well; at the end of that first year, Rob broke up with his long-time girlfriend, Emily. "I got sad, depressed. I didn't feel like doing much. I just closed the shop down for a few weeks."
After three weeks spent mostly in bed, Rob roused himself and reopened the shop. His first customers were three young men. "They told me they wanted to buy a vintage bike to fix up," he says. "It all sounded legit, but I didn't realize they were actually doing a walk-through to see how ...