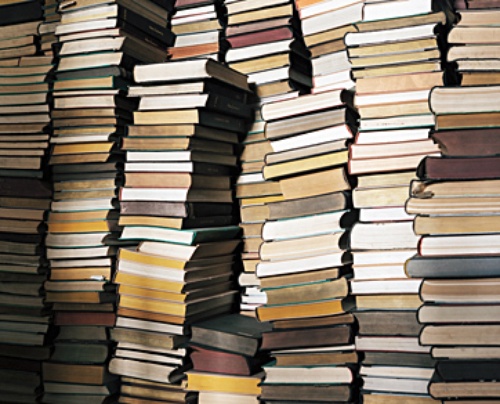 Maisy's Best Books of 2010
Our contributors on their favourite reads of the year.
Maisonneuve asked anyone who wrote for us in 2010 to send us a few thoughts on the best books they read this year. Most were released in 2010; a few, like Proust's In Search of Lost Time, weren't. All are worth a read.
Tangles by Sarah Leavitt
Freehand Books, 2010
Sarah Leavitt's Tangles: A Story About Alzheimer's, My Mother and Me just about broke my heart. Leavitt is straightforward about the sad, sordid and, yes, sometimes silly moments that bubble up when taking care of a loved one who is slowly losing parts of herself. Mental illness and how it affects relationships is often a nebulous concept in literature—there are unflinching passages here about keeping her mother clean and being jealous her mother's steadfast love of their cat. "As my mother changed, I changed too," she writes in the foreword, "forced to reconsider my own identity as a daughter and as an adult and to recreate my relationship with my mother." Regardless of your own experience dealing with the effects of mental illness on a family—and, perhaps even more importantly, if you haven't—you'd do well to pick up this book.
Reviewed by Chantal Braganza. Read her piece "When Canadian Jazz Was Good" in Issue 35.
In Search of Lost Time by Marcel Proust
Grasset and Gallimard, 1913-1927
I haven't been very up-to-date with my reading this year, as I've been finishing In Search of Lost Time, by Marcel Proust, a book of about 3,200 pages, divided into seven volumes. The time I spent reading this book may be gone, but it wasn't wasted. Proust's masterpiece is a work of art unlike any other. If you're interested, you don't have to read the whole thing. Start with Swann's Way—it will change your ideas about what's possible in a novel, at the very least. Spoiler alert: the very last word of this famously expansive book is "time." Sorry!
Reviewed by Matthew Brown, a Maisonneuve intern.
Every Lost Country by Steven Heighton
Knopf, 2010
Set in the rarefied space of the Nepalese Himalayas, Steven Heighton's Every Lost Country tells the story of a Canadian climbing expedition that crosses paths with a group of Tibetan refugees. In addition to the larger political story of Tibetan displacement, this fast-paced novel introduces us to the expedition doctor and his troubled daughter, both caught between idealism and belonging; a not-quite-famous climber and his documentarist in competing megalomania; and a people in search of a home. It is vintage Heighton: poetic, precise, authoritative.
Reviewed by Monica Kidd. Read her piece "Eating Well" in Issue 38.
Zeitoun by Dave Eggers
McSweeney's Books, 2009
I blazed through the first hundred pages of Zeitoun in one memorable night last spring. This riveting narrative of Hurricane Katrina's impact on one family deeply impressed me for two reasons: first, in a radical departure from first-person journalism, Eggers erases his own voice and perspective with rigorous, almost Sufi self-discipline. Second, Zeitoun portrays a contemporary American Muslim experience fully inscribed by its New Orleans, 2005 context. Under such lashings of unruly water, national security bullies and bluster must, finally, retreat. It's personal relationships that carry the real weight of Zeitoun—wife to husband, employer to worker, and compassionate neighbour to neighbour in need. Rightly, they prevail.
Boys Will Be Boys by Sara Suleri Goodyear
University of Chicago Press, 2003
One of the last few independent bookstores of Vancouver, Duthie's on Fourth Avenue, closed its doors forever last January. (Outside in the chilly dark, one billion dollars of security hardware quietly inhabited our newly Olympian streets.) We wandered among rapidly emptying shelves in search of bookish solace. This slim orange hardcover was put into my hands, and since then I can't be parted from it. I can't quite explain this to anyone who doesn't have a Pakistani nationalist father (though Z.A. Suleri was a dissident political journalist who saw the country through major upheavals before my father was born), nor to anyone who doesn't share a first name with a bakery. In Boys Will Be Boys, Sara Suleri (I can't refer to her as "Goodyear") teaches English Literature, reportedly with due formidableness, at Yale, but sometimes she wakes up at night craving plum cake from the Rahat Bakery in Lahore. And that, along with the rueful and hilarious turns of her eccentric-genius prose style, makes her memoir my prized read of 2010.
Reviewed by Rahat Kurd. Read her piece "Things That Make Us Muslim" in Issue 36.
The Pregnant Widow by Martin Amis
Jonathan Cape, 2010
I read a lot of good books this year, in part because I was a literature critic (amongst other things) at an alt-weekly in Toronto. This meant that I had to "weigh in" on the validity of a lot of author's livelihoods, sometimes interviewing them where they either debated the authenticity of the Holocaust (hello Yann Martel!) or discussing why they drink too much for a daily writing routine (welcome Sloane Crosley!) They were all wonderful. Writers are amazing and it is such a gift to critique literature.
The best book—or rather the book that most greatly touched me this year—was Martin Amis' The Pregnant Widow. Maybe it was because I read it in one sitting on a plane coming from Frankfurt after having a panic attack in the passenger lounge. Or maybe it was because Amis' oddly intoxicating and astringent ode to the sexual revolution seemed to inject every sentence with the fevered poetics of sexual incapacitation. Sequestered in an Italian castle on summer vacation, a bunch of horny twenty-year-olds read Victorian literature and try to psych each other out with their sexual yearnings. The novel's arc blossoms with the brainy Keith's desire to take the virginity of the burgeoning beauty Scheherazade, who rejects the advances of a four-foot Italian count for the on-suite showerhead. The novel's emphasis on sex as the primary over-arching force in everyone's life begs an intriguing question: what if our legacy is not what we achieve, but how many people we fuck?
Reviewed by Chandler Levack. Read her piece "The Music We Hate: Broken Social Scene" in Issue 36.
Freedom by Jonathan Franzen
Harper Collins, 2010
Was there another book to talk about in 2010? For all its obvious flaws—Jonathan Franzen's weakness for overextended metaphors, his straight-dude obsession with lesbians, the jarring cultural references, the similarities to The Corrections—the ambition and emotion of Freedom easily make this an engrossing work. You may be tired of the saturation media coverage, but remember: the only thing dumber than reading a book because of its hype is dismissing a book because of its hype.
How Should a Person Be? by Sheila Heti
House of Anansi, 2010
Sheila Heti's How Should a Person Be? isn't always an easy read—despite the success of her earlier books, it still hasn't found a US publisher—but Heti's self-interrogation and frankness are her finest weapons. Her friends—artistic types wondering how best to do what they do—are more successful versions of your own, and the entire work is shot through with creative, urban and sexual ennui. Most of all, this is an utterly unique portrait of the woman as an artist.
Reviewed by Drew Nelles, Maisonneuve's senior editor. Read his piece "Shock of the Old" in Issue 35.
Light Lifting by Alexander MacLeod
Biblioasis, 2010
For once, my story-collection-of-the-year is on a lot of folks' radars: Alexander MacLeod's Light Lifting was short-listed for the Giller and reviewed glowingly for being tough, warm, detailed yet spare, and always riveting. The hype is all true: MacLeod shows the struggles and triumphs of work, family, sports and everything else in a light I've never quite seen before. A stunning book.
Sweet by Dani Couture
Pedlar, 2010
On the poetry front, I was pretty blown away by Dani Couture's Sweet. The tough, twisty thoughts that these poems follow belie the title. Nevertheless, there is undeniable warmth in every piece, though the collection begins "I cannot love you all and I won't." Surprises on every page.
Reviewed by Rebecca Rosenblum. Read her piece "No More Mr. Bad Guy" in Issue 36.
The Obituary by Gail Scott
Coach House, 2010
Gail Scott is a writer who challenges her readers—to participate, to make connections, to think—and her latest novel, The Obituary, is no exception. Through the multiple voices of a fragmented narrator, Scott raises questions about history, memory and the way that both can be rewritten. What makes the book truly fun to read, though, is the process of piecing together Scott's beautifully textured sentences; they are almost best when read out loud, so that you can really appreciate their musical, Montreal-esque sound.
Reviewed by Amelia Schonbek, a Maisonneuve intern.
The Great Movies III by Roger Ebert
University of Chicago Press, 2010
In the introduction to the second volume of his Great Movies series, Roger Ebert notes how DVDs have radically rejigged film culture, allowing casual cinephiles to see more and more films, and to revisit classics presented with pristine picture and sound. Released into the culture of Netflix, BitTorrent and region-free DVD players, The Great Movies III arrives on the crest of a similar sea change. Now that the barn doors of accessibility have been blasted open, the canon has correspondingly expanded. Great Movies III sees America's foremost (like it or lump it) film critic delving into the annals of great moviedom. Done with Star Wars, Citizen Kane and 8 ½, Ebert can now use a short essay on Spike Jonze's Adaptaion to defend Nicolas Cage as one of the great American thespians ("No one else can project inner trembling so effectively") or sing the praises of late Quebecois auteur Jean-Claude Lauzon's Leola ("A film that stirs in the shadows of memory for everyone who has seen it"). In parsing the greatness of curios like Scorsese's After Hours or Bela Tarr's Werckmeister Harmonies, Ebert proves relevant to a new, super-savvy generation of film viewers and readers of film criticism. Written with his characteristic approachability and warmth, The Great Movies III casts its author as belletrist, nudging readers towards darker and hugely rewarding corners of cinephilia, and helping to hone their own judicious thumbs.
Reviewed by John Semley. Read his piece "The Eh-List" in Issue 36.
Atlas of Remote Islands by Judith Schalansky
Penguin, 2010
It's been a long time since someone attempted to reinvent the atlas, but that's exactly what Judith Schalansky has aimed for with her Atlas of Remote Islands, which pops with a self-awareness typically reserved for literary criticism. "Every map is the result of colonial violence," punctuates a typical paragraph in the introduction to Christine Ho's translation. As Schalansky catalogues the forgotten specks of land often consigned to maps' inset boxes, the phrase rings true: the islands echo with the names, languages and allegiances imposed by sea captains and conquistadors. Distant as they are—one is so remote, it's received fewer visitors than the moon—few remain truly uncharted, unclaimed or even undesirable, as Canada's recent "Arctic sovereignty" push asserts. But Schalansky reminds us that such far-flung places are still capable of inspiring the landlocked. In her childhood East Germany, she dreamed of traveling to the most distant—and forbidden—destinations she could find, until, like an overlooked island, her country, too, disappeared from atlas pages. Reading the biases built into its maps, and ours, dissecting how they color her aspirations and reminiscences, Schalansky reinforces her central claim: that it's "high time for cartography to take its place among the arts, and for the Atlas to be recognized as literature, for it is more than worthy of its original name: theatrum orbis terrarium, the theatre of the world." It doesn't hurt that the atlas is a visual treat as well; it was named Germany's most beautiful book when it first appeared in its original language last year.
Cultures of War by John W. Dower
W.W. Norton, 2010
Despite working overtime to refute the "clash of civilizations" thesis, scholars have largely failed to combat the popular conception of an irreconcilable East and West. The problem may have been their approach: too defensive, and too piecemeal. MIT historian John W. Dower has stepped in to supply a new grand narrative. In Cultures of War: Pearl Harbor | Hiroshima | 9/11 | Iraq, he draws deft connections between the overconfident, faith-based strategies of Imperial Tokyo, evangelical Washington and Islamist extremism; unites the philosophy behind the use of the atomic bomb and the same desire to elicit fear that feeds terrorism today; and deconstructs the facile WWII analogies that paved the way for the gruesome violence that continues to haunt modern Iraq. Many of the claims Dower makes have long since been presented individually, but here the author brings them together, to powerful effect, and backs them up with careful research. This makes parts of Cultures of War a bit of a slog. But, unlike the endless conflicts it addresses, it's a timely and necessary one, suggesting that, rather than necessarily clash, the three cultures Dower addresses share shortsightedness—and an addiction to suffering.
Reviewed by Christopher Szabla. Read his piece "Attack of the Pixels" in Issue 37.
Related on maisonneuve.org:
—The 7 Best Songs of 2010
—The 5 Best Albums of 2010
—Maisy's Best Books of 2009
Subscribe — Follow Maisy on Twitter — Like Maisy on Facebook