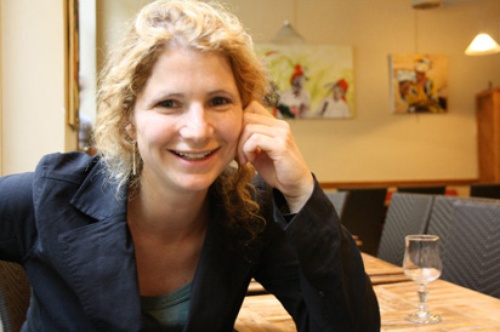 The SLS Interviews: Johanna Skibsrud
The Sentimentalists author on winning the Giller, reading aloud and arm wrestling.
Johanna Skibsrud is the author of the 2010 Giller Prize-winning novel, The Sentimentalists, originally published by Gaspereau Press in 2009, and two collections of poetry, Late Nights With Wild Cowboys, which was shortlisted for the 2009 Gerald Lampert Award, and I Do Not Think That I Could Love A Human Being, shortlisted for the 2011 Atlantic Poetry Prize. A collection of short fiction, This Will Be Difficult to Explain and Other Stories will appear in fall, 2011, published by Hamish Hamilton Canada.
Gillian Sze's debut poetry collection, Fish Bones, was shortlisted for the QWF McAuslan First Book Prize. Her second book, The Anatomy of Clay, was published this spring with ECW Press. She is the co-editor of Branch Magazine.
Gillian Sze: You've done a flood of interviews after your big win. Is there a question you're tired of people asking the 2010 Scotiabank Giller Prize recipient? A subject that's been exhausted? Because I won't ask it.
Johanna Skibsrud: The question I'm tired of being asked definitely turns around the aesthetic appeal of the Gaspereau Press edition of The Sentimentalists—a subject I have very little interest in. My relationship with Gaspereau—or with any publisher—has never had very much to do with the quality of the paper that they use. In fact, I remember how happy it made me, when I first met Andrew Steeves (one of the publishers at Gaspereau), to be chastised after I had made some comment on the physical "beauty" of one of his books. He told me then that books were, first and foremost, functional objects; that what was most important was the transmission of literature and ideas through them. After all of the talk that followed the Giller this year, I'm really not sure if he actually believes this—but I do.
GS: In the Paris Review, Hemingway was asked, "How detached must you be from an experience before you can write about it in fictional terms?" Considering The Sentimentalists, I would ask the opposite: is fiction a process of (re)attachment or detachment?
JS: I think using both terms, as you do in this question, is necessary when talking about the writing process. No matter how close, or distant, in biographical terms you are to the material, writing takes something perceptual, emotional—that is, intangible—and assigns it the relatively fixed and tangible form of words. There is, of course, a necessary process of detachment from the intangible experience itself in order that it takes on this transmissible form. The next step, though, is all about re-attachment-about examining and realigning the material that has been produced in order that it represent, as authentically as possible, the initial (intangible) impulse by which it was produced at all.
GS: The months following the Giller were shaped by readings and festivals, including your upcoming reading at the Summer Literary Seminars on the 14th. Bloomfield defined literature as "notable utterances." Do you think an essential ingredient of good writing is that it should be able to be read aloud effectively? What's the difference for you between reading your poetry and reading your prose?
JS: No, I don't think that an essential ingredient to good writing is that it should be able to be read aloud effectively—I don't think there are any fixed rules to what produces or governs writing, either good or bad. I do think that an inquiring, explorative approach to language, perception, and ideas contributes hugely to what I personally appreciate in literature. A poetic impulse (poetic here understood in the literal sense of the word: poesis, to make), rather than any specific quality, is at the root of all of my writing, both poetry and prose—as well as at the root of the writing I admire. I think of the tasks of poetry and prose very differently, but attention to the process and components of the work's construction (to language, structure, and rhythm, for example) are, I believe, basic to both. This certainly doesn't mean, however, that the work should sound good when read aloud. As far as I'm concerned, the only thing that is truly essential to writing is that the act of writing itself be involved in a process of questioning the world, and the manner through which we understand it—this means that its sound and shape will be constantly changing.
GS: Summer is here. According to a home decorating site I came across, one way to welcome the season into your space is to "cull the bookshelves" and make use of the extra time for reading. What books from your shelf would you recommend to our readers?
JS: The short story collections! It is YOSS, after all. Some of my favourites: Delmore Schwartz's In Dreams Begin Responsibilities, Alice Munro's Lives of Girls and Women, Mavis Gallant's Home Truths, William Faulkner's Go Down, Moses, Katrina Barton Best's Bird Eat Bird, and Sarah Selecky's This Cake is For The Party.
GS: And finally, you are best known as a writer, but do you have any hidden talents you'd like the world to know about? Play a musical instrument? Know any sure-fire party tricks?
JS: I usually stand a pretty good chance in an arm wrestle.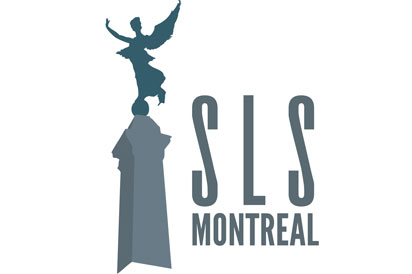 As part of Montreal's Summer Literary Seminars, Johanna Skibsrud is reading on June 14 at 7:30 p.m. alongside Suzanne Rivecca and Jason Camlot, at Concordia University's DeSeve Hall. Gillian Sze is reading on June 13 at 7:30 p.m. at DeSeve Hall, alongside Ian Orti, Carolyn Marie Souaid, Thomas Heise, John Goldbach and Katrina Best.
Montreal's Summer Literary Seminars take place from June 12 to June 25, 2011. For a schedule of events, or to buy a pass, visit www.sumlitsem.org/montreal/schedule.html.
Related on maisonneuve.org:
—The SLS Interviews: Miguel Syjuco
—The SLS Interviews: Lynne Tillman
—The SLS Interviews: Eugene Ostashevsky
Subscribe — Follow Maisy on Twitter — Like Maisy on Facebook