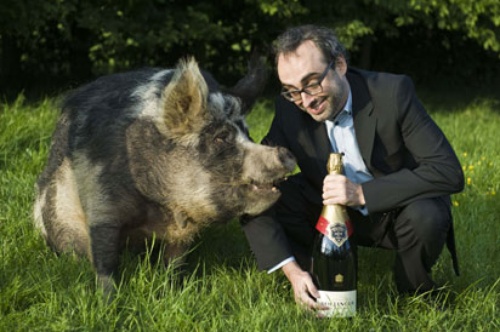 The SLS Interviews: Gary Shteyngart
The Super Sad True Love Story author on Oprah, poutine and why he's on the internet twenty-four hours a day.
Gary Shteyngart was born in Leningrad, USSR, in 1972 and emigrated with his family to Queens, New York, at the age of seven. Shteyngart's novels include The Russian Debutante's Handbook (Riverhead) and Absurdistan (Random House). Random House also published his third novel, Super Sad True Love Story, last year. His other writing has appeared in the New Yorker, Slate, Granta, Travel and Leisure and the New York Times. He lives in New York City. He is a faculty member for Summer Literary Seminars Kenya.
David McGimpsey was born and raised in Montreal. He has published four books of poetry, Lardcake (ECW), Dogboy, Hamburger Valley California, and Sitcom (Coach House). McGimpsey has a PhD in English Literature and is the author of the award-winning study Imagining Baseball: America's Pastime and Popular Culture (Indiana University Press). His travel writings frequently appear in the Globe and Mail and he writes the "Sandwich of the Month" column for EnRoute magazine. He was a guest reader at SLS Montreal.
Here is some of their email repartee.
David McGimpsey: I just got back from a new restaurant called Poutineville and today's special was poutine with glazed baby back pork rib meat. It's hot in Montreal and SLS has already started.
Gary Shteyngart: Oh, gosh, I think this year I'm going to Kenya for SLS. But all I want to do is eat poutine, stagger up and down the Main and falls asleep on some temperate Montreal park bench. I spent my thirtieth birthday up there. L'Express was where I left my twenties and faced biological decline, aka the rest of my life. Great times.
DM: I'll sleep on that bench for you. If you were to come up with a late night snack that was specifically designed for readers of Super Sad True Love Story, what would be essential?
GS: Late night snack should be the same thing Lenny eats when he meets Eunice: rabbit. Midnight rabbit helps the skin stay healthy and helps to save the world's endangered population of carrots.
DM: My copy of Super Sad still has the sticker that proudly declares it is a recommendation of "Jan" at my local bookstore. What inside bit could you tell Jan (never met her) about the composition of that book which would make her feel even more justified for her recommendation?
GS: You could tell Jan that most of the writing of the book was outsourced to India. I only came up with the idea. This is pretty cool, 'cause it shows us that even the dying art of fiction is completely globalized.
DM: The epistolary insert seems such a rewarding gesture in novels of great comedic breadth (i.e. Toole's Confederacy, Richler's Barney's Version). Was that part of Super Sad's compositional technique from the get-go?
GS: I channeled the voices of Lenny and Eunice and then just pretty much wrote whatever I thought they would say. I guess I'm not much of a theoretical writer. I just blah blah blah and whatever and hope it turns out okay.
DM: I'll spare asking if you, or anyone, is 100 percent certain that V.S. Naipal is a dude, but how often are you on the internet and, regardless of the time count, is it possible to relate that to working on your fiction?
GS: I am on the internet twenty-four hours a day, seven days a week. I'm not even sure there is a real physical world out there anymore, although if there is it's probably right off the Main somewhere.
DM: I always wanted to smack the character of Starbuck in Moby Dick, not just for the pain of having to read Moby Dick but because he's such a killjoy. But, since Starbucks Coffee was named after him and they do make delicious coffee, I've since backed off and don't know which literary character I'd like to smack the most. Is there a character in fiction, either your own or someone else's, that you'd like to give a real-world correction to?
GS: I'd like to smack The Lady with the Lapdog. Just get a dachshund instead one of those little yippers.
DM: Fiction now largely exists because Oprah Winfrey allows it to. If Oprah wanted to spend the day with you, to find the heart of your routine and work, where would you take her?
GS: I would show Ms. Winfrey my shower. This is where the heavy-duty thinking takes place.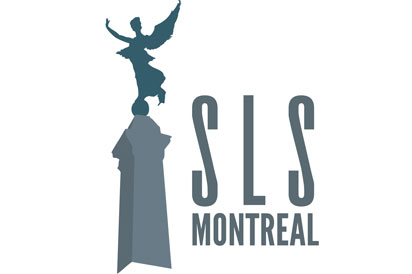 Montreal's Summer Literary Seminars take place from June 12 to June 25, 2011. For a schedule of events, or to buy a pass, visit www.sumlitsem.org/montreal/schedule.html.
Related on maisonneuve.org:
—The SLS Interviews: Adam Levin
—The SLS Interviews: Lynne Tillman
—The SLS Interviews: Johanna Skibsrud
Subscribe — Follow Maisy on Twitter — Like Maisy on Facebook