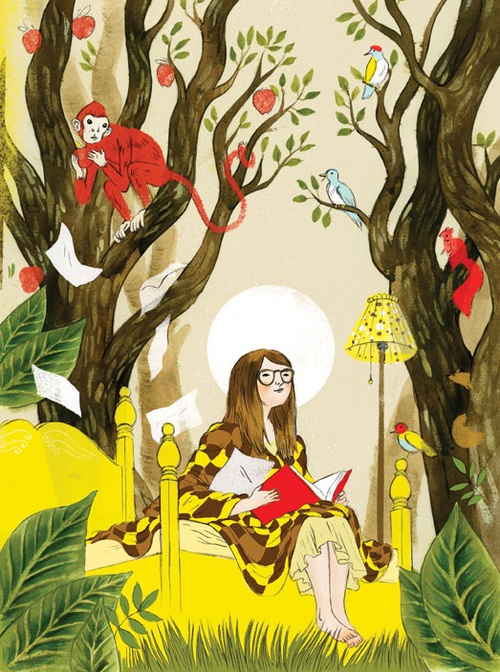 Spoiled for Choice
An artist's life has endless possibilities—until it's time to grow up.
Illustration by Byron Eggenschwiler.
I recently attended an audition workshop in Toronto, where actors are taught to improve their audition skills. A dozen people came, including one child, a twelve-year-old girl with straight, brownish hair and big eyes and black ballet slippers. The class was held in an industrial building in the east end of town, in an all-white room with an old white piano and folding chairs.
The instructor was someone I knew from high school: a woman named Carly Street who still had lots of red hair and a big stage presence. She had always sung with gusto at every talent night, in a way that impressed and mortified me. In the past year, she had been working as a script reader for Broadway auditions, and noticed that actors were doing the same stupid things over and over again. When I learned that she was running this workshop ...