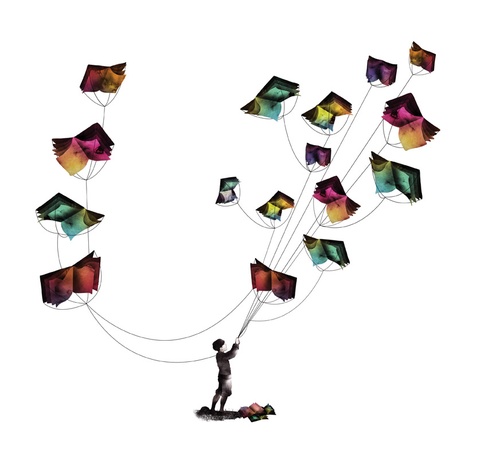 Two Poems by Claire Caldwell
"Four Short Poems About God" and "Last Semester in Cairo."
Art by Gelrev Ongbico.
Four Short Poems About God
1
One Easter Sunday, the older boys showed me
the robin's nest, eggs perfect and pool-blue.
Chocolate, they said. Eat it. The crack
in my smile. The warmth of the red-laced fluid,
something wet and reptile clumping into my palm.
2
Back then, we lived in a house with snakes
in its walls. Nightly rustlings, flickers
of milk-green in the pantry. I painted
the shadow of a great horned owl
by my bedside. Patron saint, sentinel.
3
We called the park beneath our apartment
a little wasteland, scraped bare by dog claws
and training wheels. Men brought prayer mats
there at dawn. I longed to scatter them like a stone
splits water. To sink there. To settle in the sand.
4
I left everything behind but the coffee maker
and two blue button-ups. Sixteen minutes
to fill my travel mug ...