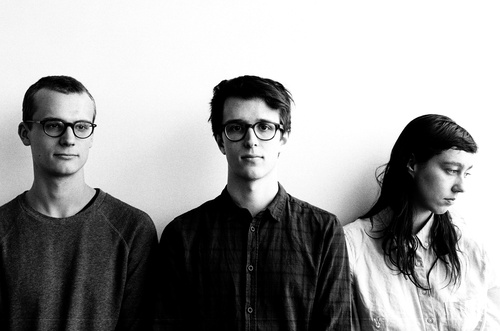 Photograph by Austin Tufts.
The Music Room Issue 49
Fall Listens: Braids, Drake, CFCF, Sarah Neufeld, Superchunk, the Sadies, the Darcys, Arctic Monkeys, and Gay.
It's nearly impossible to meet everyone's expectations when you're twenty-two. Following the release of its 2011 breakthrough Native Speaker, which found the youthful Montreal-via-Calgary band nominated for the Polaris Prize, Braids has recorded an album prophetically titled Flourish//Perish (Arbutus). Having ditched warm, babbling guitars and female harmonies for a glitchier, more electronic sound, Raphelle Standell-Preston's vocals reverberate through a quiet storm of keyboard samples and drum loops. Here, dreamy Radiohead-inflected songs like "Amends" and "Ebben" straddle the line between art rock and electronica. Standout song "Fruend" has Standell-Preston asking "if I should just reach out and tell you," but the intriguing strength of Flourish//Perish lies in the art of holding back. 
Having recruited a genius crew of producers— among them Noah Shebib, Chilly Gonzales, Jamie xx and James Blake—Drake oscillates between rap-swag egotism ("Started From The Bottom," "All Me") and heartfelt soul jams ...