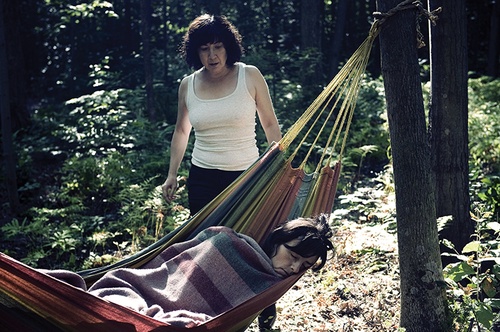 It's Like Death Out Here
With Denis Côté's latest, the director demands his place in the Canadian film landscape.
CALL IT IMPOSTOR SYNDROME, but it is often the case that we Canadians don't value our own artists until they've been vetted by some outside, usually European, critical consensus. This has been true of Quebec director Denis Côté. A favourite of the Festival del Film Locarno since his debut feature in 2005, Drifting States, it is only recently that Canadians have started taking note of what our European counterparts have long realized: Côté is one of the most invigorating talents working in film today, and his latest work, Vic + Flo Saw a Bear, is all but impossible to ignore.
Equal parts love story, comedy, and thriller—with a dash of horror film brutalism—the feature offers fresh perspectives on all these genres, while never straying far from a deep sense of humanity. (Contrast this to Abdellatif Kechiche's Blue is the Warmest Colour, another film featuring lesbian lovers ...