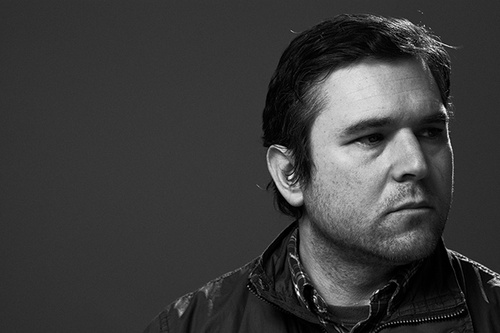 Photography by Richmond Lam.
The Book Room: Issue 51
Spring Reads: Polyamorous Love Song, Smoke River, Failure to Thrive, The Ever After of Ashwin Rao and Complicity.
FEATURED BOOK: POLYAMOROUS LOVE SONG
In Polyamorous Love Song, Jacob Wren—a Maisonneuve contributor— gives us a collection of stories unified by a concern with the tenuous line between fiction and reality and what happens when we cross it. His interrelated narratives, complete with shifting protagonists and stories-within-stories, collapse into each other like scenes in a fever dream. There's Filmmaker A, pioneer of the "new filmmaking," in which the camera has become passé and life itself is rethought as the artform's locus. Dismissed by many, she nonetheless influences a whole generation of directors at The Centre for Productive Compromise, whose work focuses on that "most real" act: sex. Alongside them is the Mascot Front—an insurrectionary group of furry mascots leading a very real "social liberation" campaign misunderstood by many as an extreme version of the new filmmaking. And there, interchangeably at the centre and the periphery, is the artist in decline, whose ambition to chronicle the mascots results in his being chained to a basement radiator after a late-night kidnapping performed by a popsicle and a bear. Yet, no matter how elaborate the storyline, nor how deep the reverie, the book's abiding concern seems to be with fiction's potential to make life more interesting. This time it does.
—BRENDAN ADAMS
Smoke River, the debut from Journey prize-nominee Krista Foss, is a study in the burdens we are born with. The novel takes place during a stand-off between Mohawk protestors and small-town developers over a plot of land in Canada's tobacco country and plots the lineage of Doreville resi- dents as routes on a map, suggesting our character is carved out long before we are conceived. At the outset, some of Foss' townsfolk feel bogged down by shallow construction, but the book's pace, which artfully mimics the river that weaves through its setting, allows these characters to deepen organically—thanks in large part to her deft descriptive style.
—HALEY CULLINGHAM
Maisonneuve contributor Suzannah Showler's much-anticipated debut collection, Failure to Thrive, serves up a hefty helping of good news for people who love bad news—Showler can crack a joke in the face of the ominous. The collection is wise about matters both everyday and existential. Insight comes in a variety of forms, from a sinking whale carcass, to the impending Rapture, to the newsletter from which you unsubscribed but continue to receive. But the work is also spiked with snarky wit and punctuated by slivers of tenuous hope. The writing is tight, poignant and accessible. While Showler hints at certain inevitabilities, she does not advocate settling for them. "String a tooth up to the door and slam something," Showler says. Eighty-odd pages later, she might have you convinced.
—MEGAN DOLSKI 
Padma Viswanathan's novel The Ever After of Ashwin Rao is about grief and how we react to it. The story is set in 2004, nineteen years after the Air India bombing, when two suspects are on trial for the crime in Vancouver. Ashwin Rao, an Indian psychologist, decides to conduct a study of grief, interviewing people whose loved ones were killed in the attack. We learn more about Rao as the narrative rewinds through past stages of his life—an education in Canada, a return to India at the height of anti-Sikh riots in the 1980s and the deaths of his sister, niece and nephew in the plane bombing. Rao's story is interwoven with those of his subjects; he becomes immersed in their lives and learns private details of their past as he continues to grapple with his own grief. Viswanathan's book is fundamentally a character study, and the people who fill her novel are both endearing and infuriating. Though united by the same catastrophe, each copes differently. It's this quality that makes The Ever After of Ashwin Rao such an enveloping read; we become attached to these people as they navigate life after tragedy.
—RHIANNON RUSSELL 
Complicity, Adam Sol's new collection of poetry, is fiercely political, though its invective is delivered with more smirk than stridency. The sources of Sol's disaffection—technological society, consumerism, neoliberal political elites, etc.—sometimes recall the lyrics of Morrissey in their bracing and funny mixture of martyrly lamentation and drab dailiness. (Remember Joan of Arc's melting Walkman?) This contrast—between the poet's lofty aims and the banality of his surroundings—produces much of this collection's richest come- dy. Sol is trying to say something along the lines of, "This is no age for poets." At the fulcrum of this attitude, his work tips from droll to denunciatory. What makes his chorus of poetic voices into a choir—what keeps them singing together—is disgust with the modern world. The poet sees grace in the medieval gore of bullfighting ("Blood on the sand, sand on the roses") but in the polemical "Security Review," he abhors the violence committed by police at the 2010 G20 summit. In "Security Camera," Sol intersperses scenes of late capitalist desperation ("Someone's mother drives by, / sipping bourbon from a spill-proof mug") with slogans that could have been culled from an Al-Qaeda missive ("The godless will be torn to pieces by dogs"). In daring the reader to ask which is more obscene, he elicits, as an answer, "The question."
—ERIC ANDREW-GEE