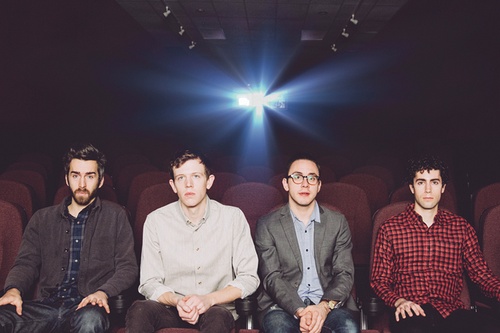 Photograph by Andrew Strapp.
The Music Room: Issue 51
New releases from Tokyo Police Club, the Hidden Cameras, the Pack A.D., Kelis, Kevin Drew, Each Other, Sam Roberts Band and St. Vincent.
FEATURED ALBUM: 
Newmarket's Tokyo Police Club has made out well in the fickle world of indie rock. Suburban angst, clever lyricism and combustible synth rock were a powerful combination on their 2006 breakout EP A LessonvIn Crime. Three albums and eight years later, TPC's Force Field (Paper Bag) attempts to break the mould that made them. Radio-friendly singles like "Hot Tonight" and "Beaches" shrewdly mine the new-wave formula of Tegan & Sara's "Closer," but amidst the earworms beats a lonesome heart. (Sings Dave Monks, "I used to write your name across beaches.") While the idea of any indie artist "selling out" has long been irrelevant, Tokyo Police Club make the case for a seasoned evolution. Three-part epic "Argentina" is their best pitch for how the band will continue to grow: what other guileless love song about how good a girl looks wearing your t-shirt features the ...