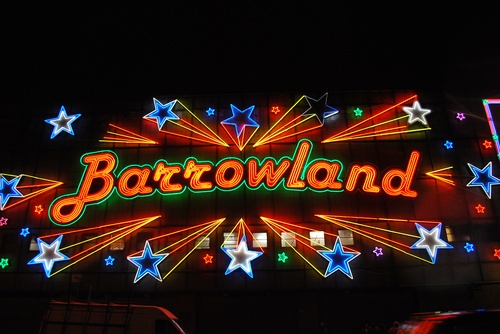 Pretending You're German in Glasgow
A review of this year's Glasgow International Art Festival.
When you're in Glasgow, there is no need to pretend you're German, but that was my initial plan when I first arrived for the Glasgow International art festival. I have some German in my belt, by this point, living in Berlin. 
The taxi driver at the airport was wearing a kilt. "Do you wear that every day?" I asked. He nodded. That I could understand. Though, it was inappropriate to ask whether he was wearing unterwäsche, the German word for underwear.
I came here for the whopping art festival, which shakes down every two years. Showing 150 artists from twenty-four countries, the city is filled with fifty art shows and ninety events in April. It's like if Nuit Blanche lasted all month or if Art Toronto was actually good and curated by the Power Plant. This truly is art overload. 
 The new director of Glasgow International (they refer to it as 'GI' for short, as in 'GI Jane') is Sarah McCrory, whose name, if you don't know your United Kingdom art politics, may not ring a bell (she hails from London's Frieze Foundation). Its obvious McCrory had fun curating this show—humour bled from every corner. Since she had fun curating it, I'll have fun reviewing it.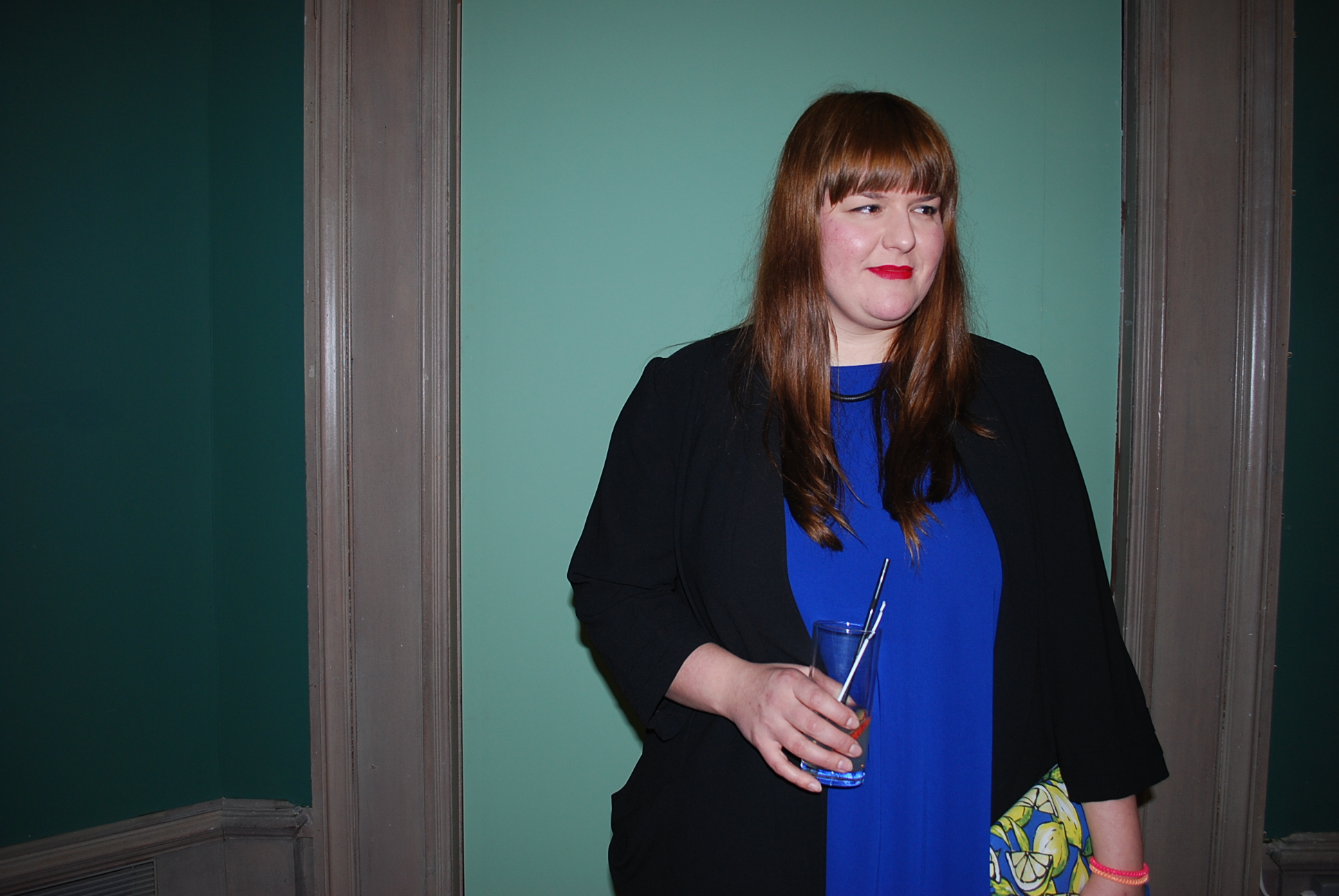 McCrory. 
We drove up a huge hill to the art opening in the central district, the driver had to boot it as five "hens" sat in the back; two-and-a-half Germans (I'm the half), two Scots and an Australian. Forget being Canadian at this point. In art terms, I guess you could say it's soft contrast—looking at beige on grey on a white wall, sort of like the works in here by Avery Singer—contrasting but by no means contrasted. "The cake goes straight to the ass," the Aussie belts out. The taxi driver pushes the gas, we hurdle over a hill as if we were never down-under.
Once we finally arrive, we stand in the rain with about twenty other people. I notice the fresh lipstick on everyone in line—fuchsia, petal pink, scarlet red, fresh art opening makeup, the beginning of the night. We pull our pink-ribbon press passes out from our tote bags are and trot into the McLellan Galleries, which is an old, cold building, and wander into rooms marked "Private." It feels like an intellectual Hallowe'en, seeking a thrill behind every door. All we found, mostly, was video art.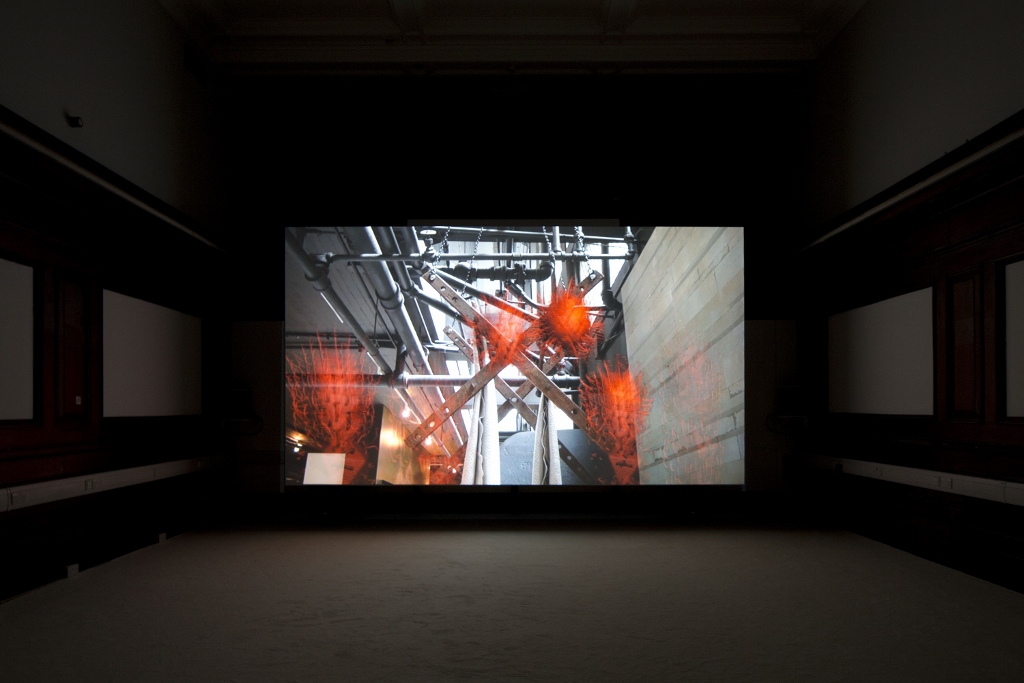 Jordan Wolfson was showing his nonsensical mashups, bridging together a Beyonce cover, leather jackets that say "Iggy Pop" in Wipe Out and floating condoms filled with hearts. Another example of how the internet saved the art world was in Singer's use of Sketch UP, the 3D-modelling software tool. Its geometric forms look like digital art, but are actually painted.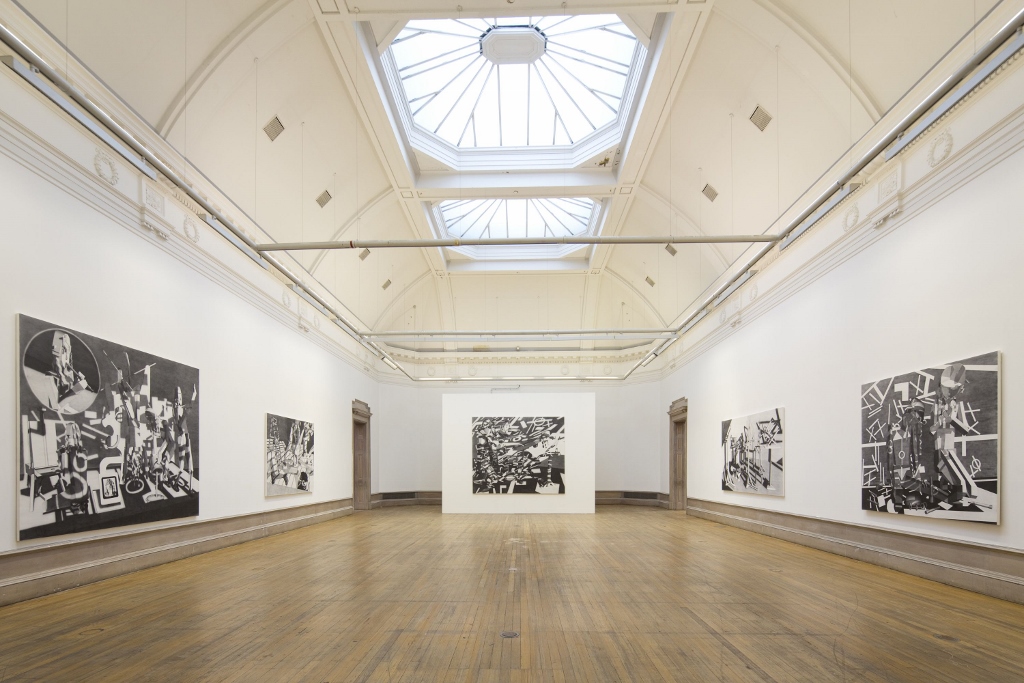 If you needed to go to the bathroom, it was a slight problem. Sure, it was great having topper-upper waiters pacing the space with endless champagne. However, the building has no running water. That means that there are porta-potties in the back rooms. It's like a symbol for the how the art world works: glossy on the surface, but behind closed doors, reality sets in. Put down your flute and enter the plastic stall. 
"SSH!" the curator is talking. A huge crowd forms around McCrory and hollers as she speaks about the exhibition. "Visual art is truly a powerful medium," she says. Everyone claps. It was like herding cats for the bureaucratic lecture while everyone wanted to know what was happening in the side room.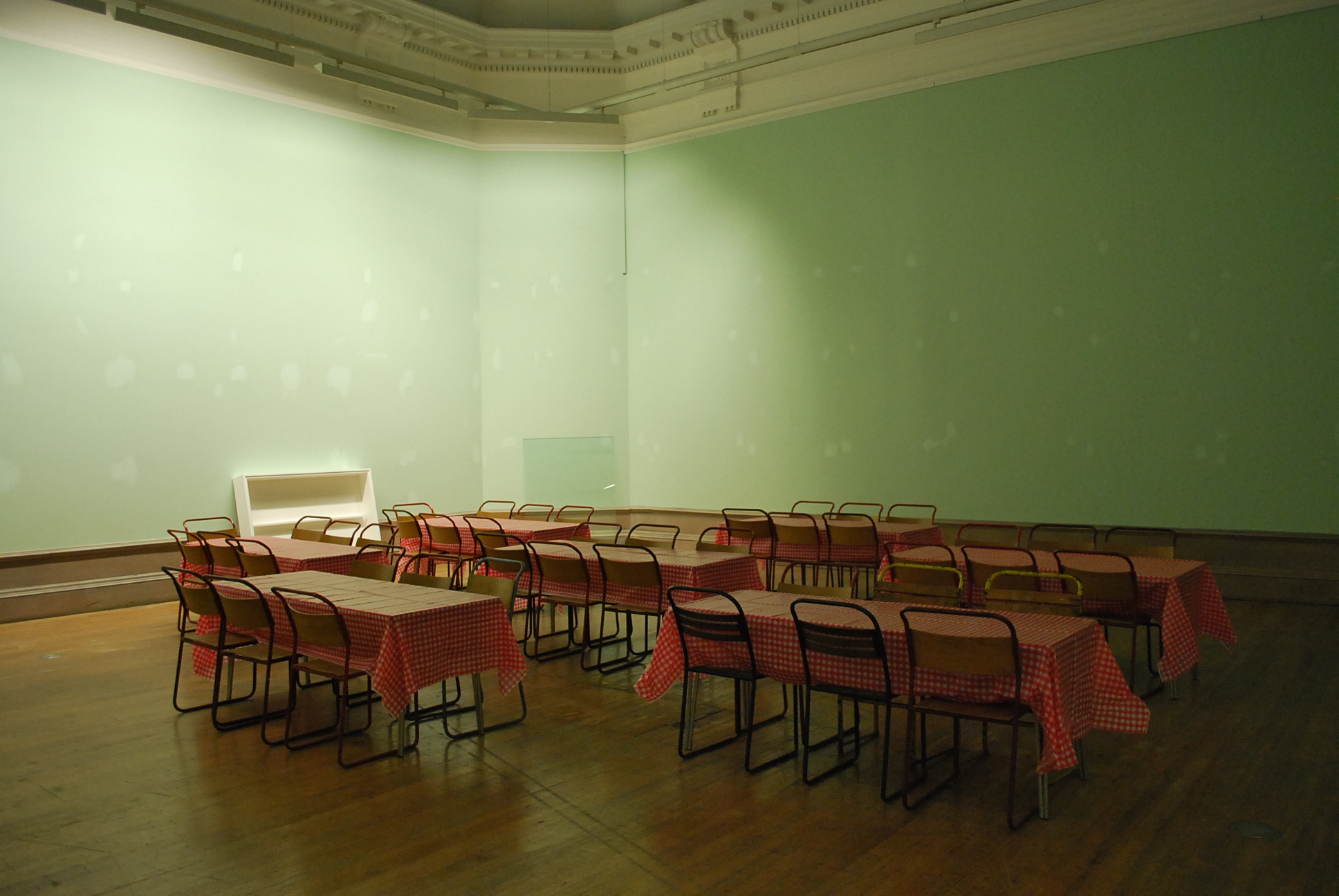 After wrapping up the speech, McCrory turned to the side room with her artists for their not-so-private dinner party. There was a waft of vegetable soup, and as we know, everyone wants what they can't have. One chef stood in an apron, covering the meals with tinfoil. It looked so much like a cafeteria, but also like an exhibition in its own right. It was just a dinner party. This is the art world, remember. No one is invited unless they're on the guest list (I'm half-serious here).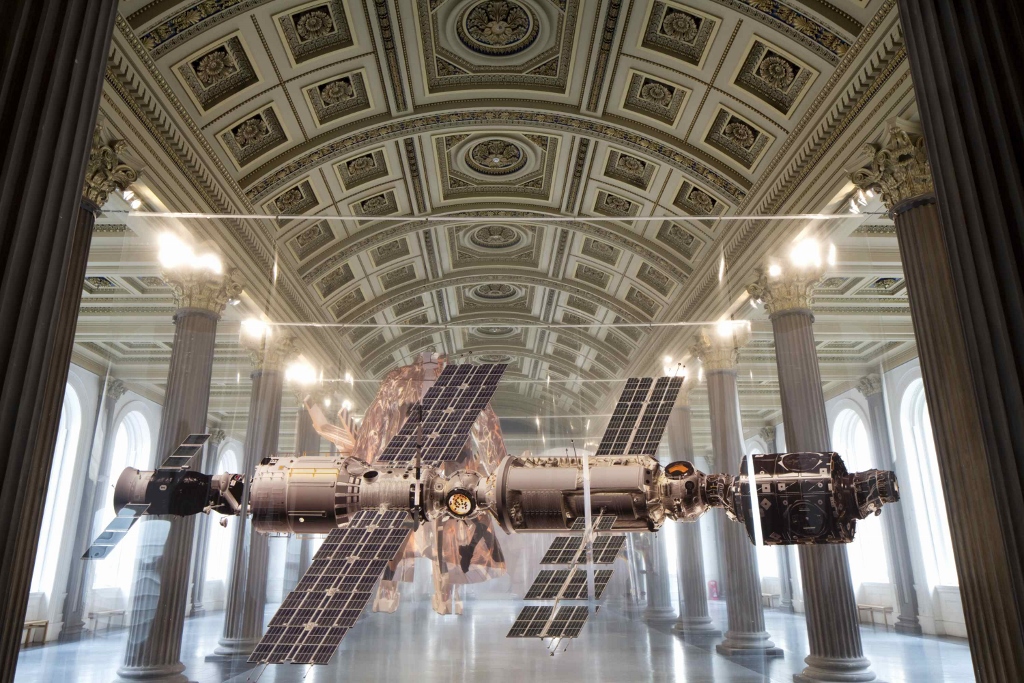 Probably the most epic show of the festival is the Alexandra Domanovic exhibition at the Gallery of Modern Art, where the artist has created seven large, spaced-out, transparent cellophane pieces about sci-fi and time travel. It isn't a particularly feminist work, though one can't help but notice the Walt Disney Productions rejection letter dated 1938. It reads: "girls are not considered for the training school."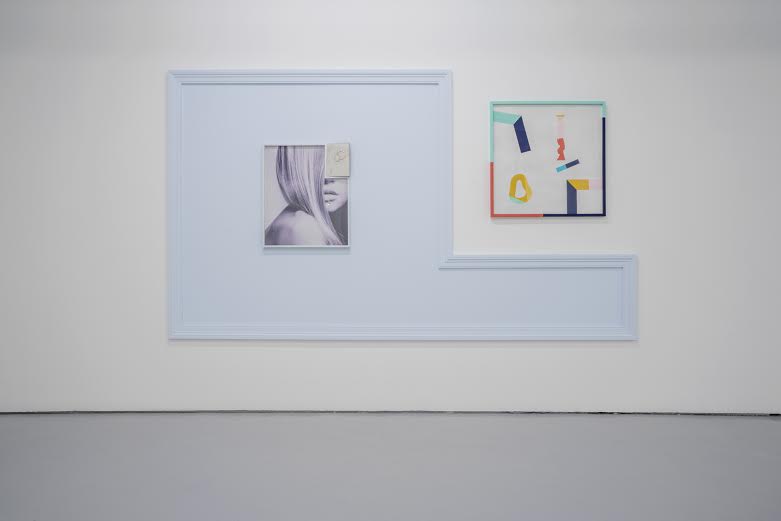 Highlights around the city at the smaller galleries include a group show about the picture frame at SWG3 Gallery, showing new works by American artist Jesse Moretti as well as Paul Cowan, both of whom reinvent the abstract line.
Over at the Modern Institute, which the Berlin art scene dubs as "a must go-to," you'll find your share of Artforum-reviewed artists like Tobias Madison. But the place is small and strange, like walking into a closet, while the art is otherworldly and the staff have a larger office space than the exhibition space on the second floor.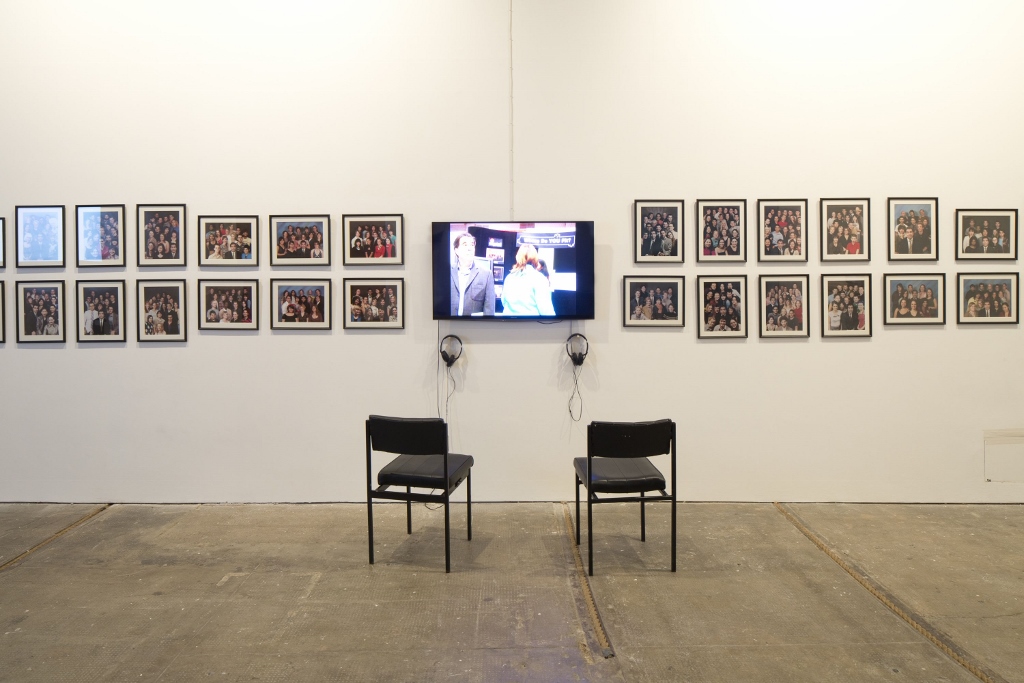 Thank God the Scots have a sense of humour—they saved us from boredom at this year's festival. American artist Michael Smith put on his Sesame Street-reminiscent video of himself, silent comedy, alongside a collection of his credit cards and ID cards from various universities, at Tramway.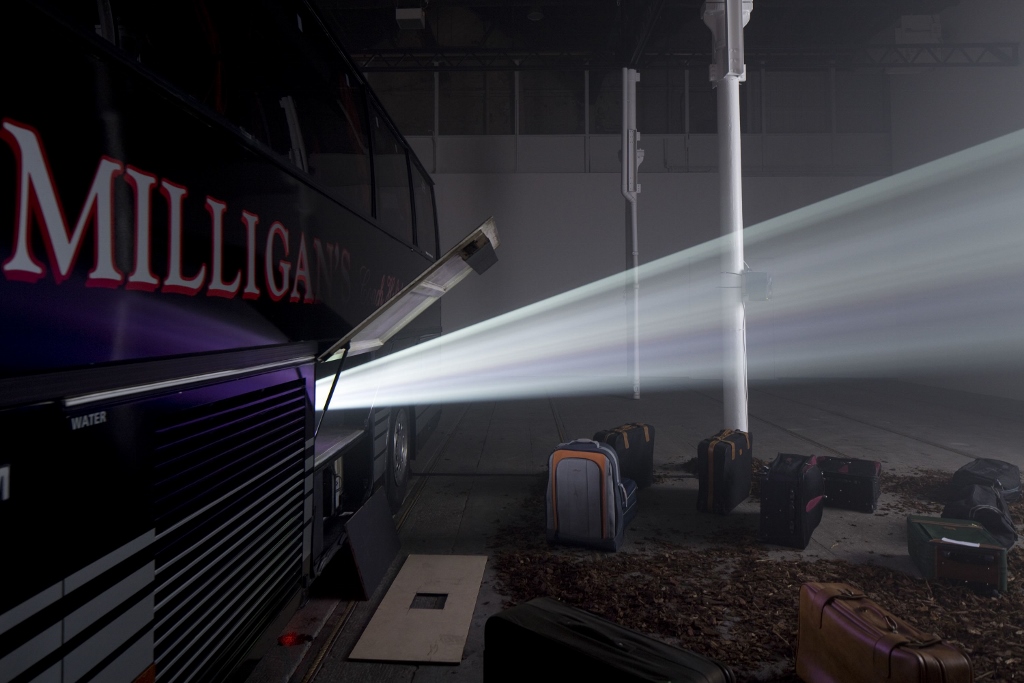 The next room at Tramway offered a Ryan Trecartin-esque video by Bedwyr Williams entitled "Echt," which is a piece of video art depicting a worst-case scenario dystopia with alien people, granny hipsters and Steampunk sensibilities. The video was projected out the back of a bus (but to be honest, if you're traveling, the last thing you want to do is sit in a bus in an art gallery).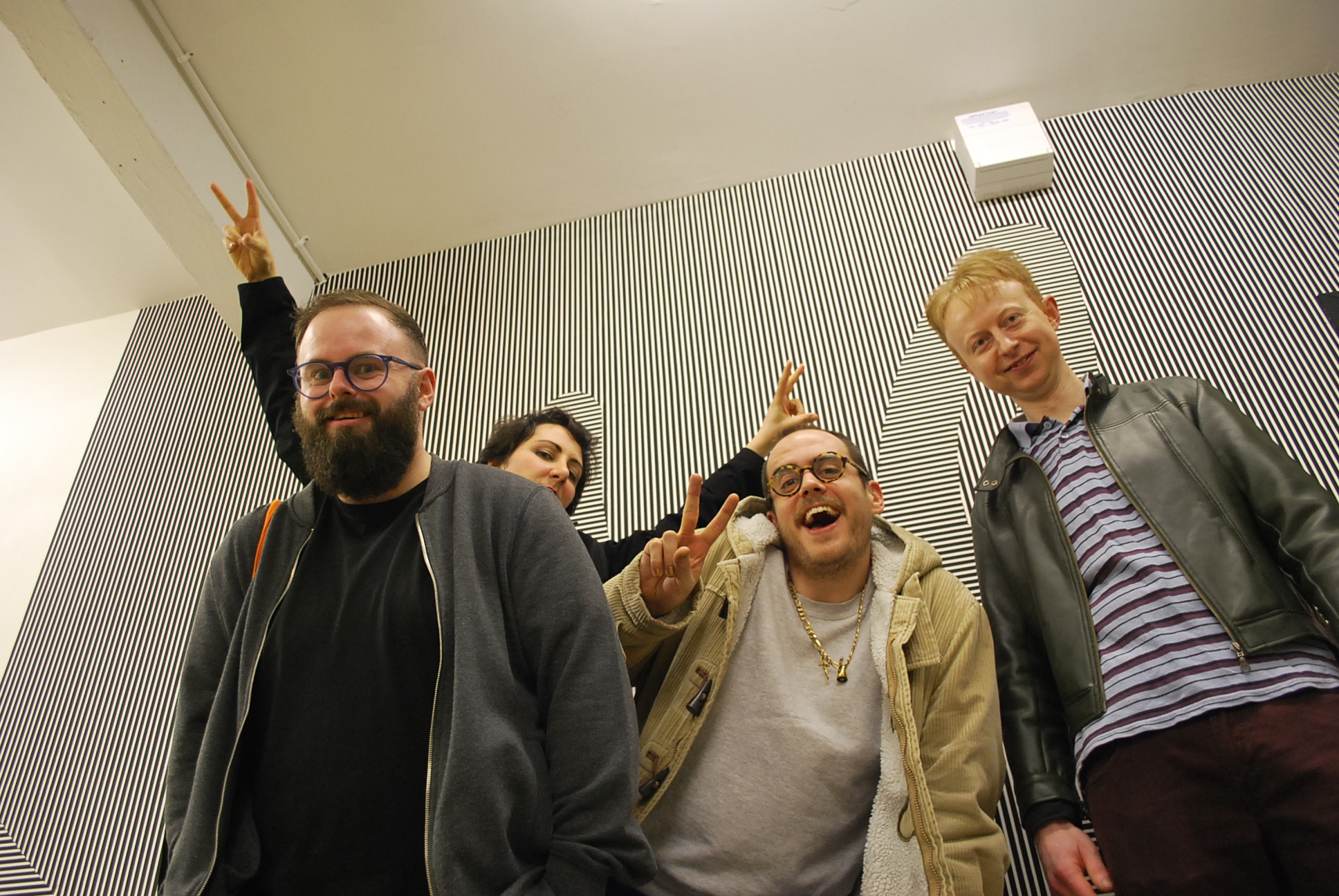 Over in the east end, The Pipe Factory showcased … whatever. The black-and-white wall piece was perfect for a selfie with friends Kevin Hunt and Oliver Braid. Then we went over Barrowland and danced until the Liverpool Biennial.