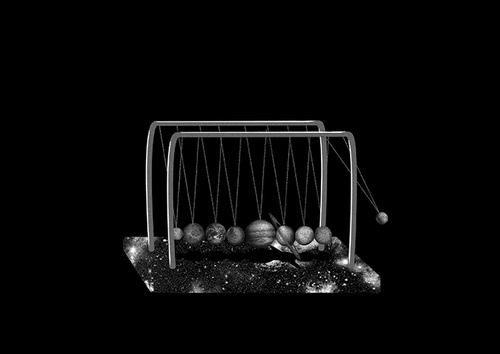 Illustration by Zach Terrell.
Rites of Passage
For Newtown.
Look before you leap, we always said,
though we stood below with old parachutes
pulled taut as a seal's skin, sweaty palms
soiling the thin, worn silk that caught so many small pairs of legs, girls hankering
for their first taste of death, even full-grown, white-faced sons whose lips loosed
no words or tenderness. The light scalded
our eyes. We craned and shuffled sideways, teetering like seesaws on handcrafted Italian heels, increments of strain notching our brows,
the rigid rule of our spines measuring every bout of fever, every cut knee, every nightmare.
We bickered– we couldn't help ourselves–
over their trajectories, over the exact moment
feet dispensed with toeholds. A random, wayward breeze could flick the pages of their thoughts.
At the gasp of flight, we misplaced
our training, scrambling in the drawers
of our fear as they sprung like ripened plums
from the tree, ready to ...