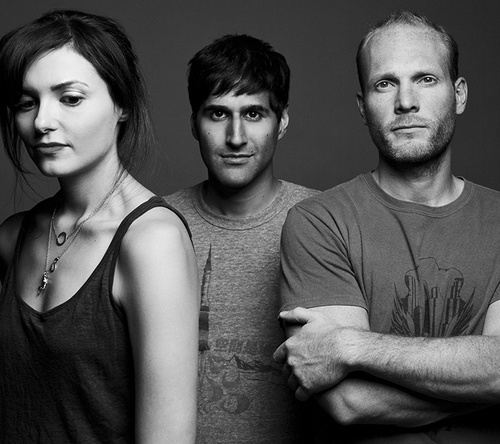 Photograph by Peter Juhl.
The Music Room: Issue 53
Fall Listens: The Rural Alberta Advantage, Valery Gore, TOPS, Lowell, Sloan, Alvvays, Spoon, Bahamas, PS I Love You.
Featured Album: Mended With Gold
YOU WOULD THINK THAT AFTER THREE ALBUMS,the Rural Alberta Advantage would get tired of holding on to things so tightly they could break. Yet Mended With Gold (out on Paper Bag) is a record about how the broken things get repaired. ("Honey I've got you if you pull the knife," sings frontman Nils Edenloff on the propulsive "Terrified.") While the band's anthemic, foot-stomping guitar rock sound remains intact (and Edenloff still has that Jeff Mangum nasal whine), a new atmospheric U2 influence creeps through on tracks like "The Build" and "45/33." Yes, they're still trying to envelop listeners in a multi-harmony guitar hug. But what makes Mended With Gold interesting is how the band cops to an insecure inner monologue during that embrace (see songs "On The Rocks," "To Be Scared.")
After a six-year hiatus, Toronto avant-pop star Valery Gore ...