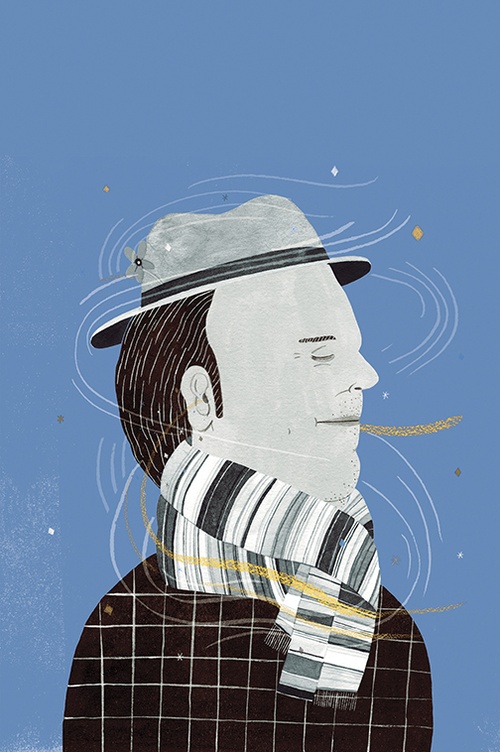 Illustration by Yina Kim.
Language on Holiday
There is pure pleasure in sound free of meaning.
Poetry is what gets lost in translation.—Robert Frost.
Poetry is what is gained in translation.—Joseph Brodsky.
I MADE IT TO TORONTO AN HOUR EARLY for my first-ever poetry reading. I sat down at a small stage-side table at Clinton's Tavern and placed three copies of my book on top. This was it, my shot at the Art Bar Poetry Series, a rite of passage for poets in Canada.
I was thumbing through my book trying to decide which poems to read when a small man walked in. He moved to the table farthest from mine and sat down.
Whenever I glanced up, I noticed him smiling at me. I valiantly tried to ignore him, but after about ten minutes, his smile walked over to my table. He asked me if I was a poet. 
"Yes."
He introduced himself.  He held a book in his right hand with ...