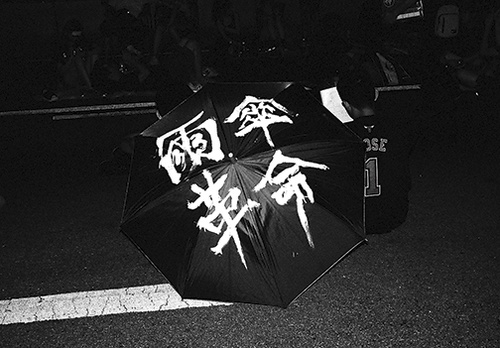 The Umbrellas of Hong Kong
IN HONG KONG, tens of thousands of pro-democracy protestors are flooding the city's busiest thoroughfares, demanding the right to nominate and elect their leader. Using only umbrellas and goggles, Umbrella Movement protestors defend themselves against pepper spray and tear gas from police.
The protest sites have become micro-utopias governed by love and altruism. Garbage is categorized and recycled, donated supplies are organized and distributed, protesters gather into circles to discuss their political views and share their dreams for the future. Students camp out, alternating between demanding their voting rights and completing their homework.
How this protest will end is unclear. What we are witnessing is a clash between two generations: one is fighting to shape a new identity for Hongkongers, while the other remains indifferent to the demand for change. Breaking away from their cultural and political past, young people in Hong Kong face an uncertain future with the ...