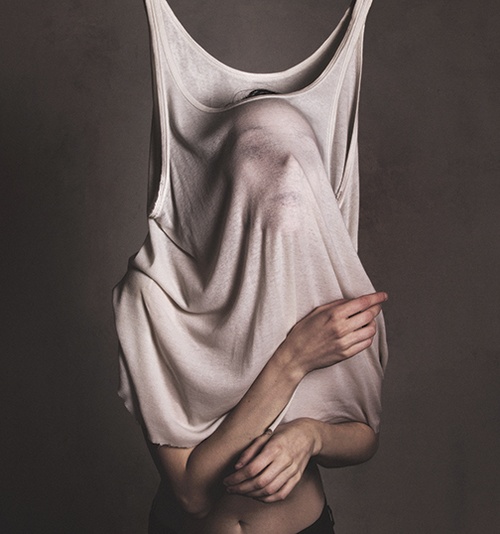 Photograph by Flora Borsi.
Writing From Quebec: The Psychic
Translated by Melissa Bull.
CARS PILED UP BEHIND EACH OTHER like a double row of teeth in the open mouth of traffic. Rush hour slowed the race. Nelly was stuck in a bottleneck on her way home, but the bottleneck didn't inconvenience her. A traffic jam could be taken for granted in this crooked world bastardized by a Creator who had delivered her into drowning, to a world which He had beached like the giant mass of a whale, at once a finger pointed at a disaster and a displaced accusation of His creatures, the better to torment them with. Every scratch, every outgrowth had its place in the details of His accidental relief, and Nelly had reintegrated these true delineations into her body. In this spirit she could have walked on water if walking on water had been sung to her because her body had returned from the dead, was again materialized ...