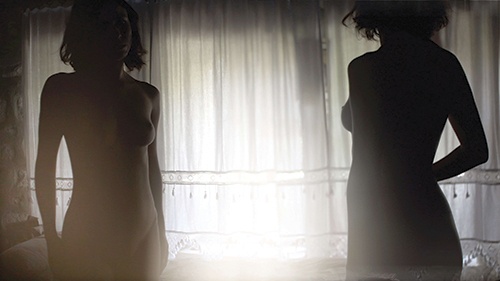 Courtesy of Les Films du 3 Mars
Finding Amina
Sophie Deraspe's documentary The Amina Profile strips back a romance to reveal an ugly truth.
WHEN I WAS FIFTEEN I got dumped via MSN Messenger. Well, maybe not so much dumped as told by a boy that, while drinking forties of malt liquor and making out in his parents' basement had been fun, he didn't actually want to go out with me. It was my first encounter with online dating.
This experience ended with me crying in front of the family computer but it didn't sour me on the idea of meeting people through binary code. After all, tears and teen lust go hand-in-hand. And, growing up with Hotmail and ICQ, communicating digitally became engrained in my perception of human relationships.
But that first online breakup showed me how impersonal the internet can be. Sitting in front of his own computer at the other end of the city, that boy didn't have to see my tears. And I, in turn, could ...